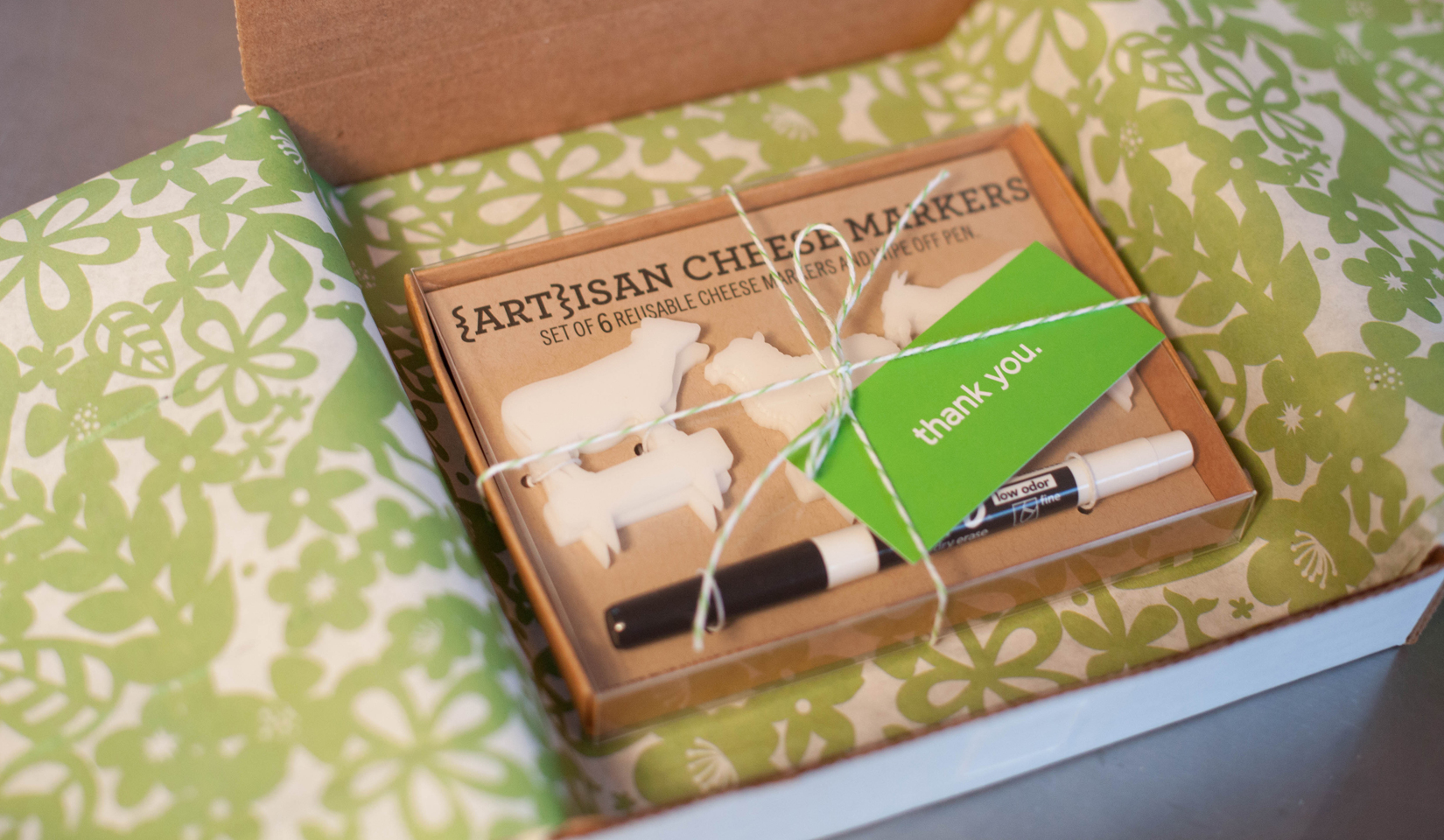 Often tips for selling on Etsy focus on optimizing to be seen, but there is another place entirely that is worth taking a look at—repeat customers. If you have gotten to the point of receiving an order from someone, retaining them as a customer can be extremely valuable! The hard work is done—they found you and made a purchase. Now the trick is to help them to remember you and encourage more purchases. Check out the four tips below to make your shop memorable, and to leverage your existing customer base:
Make the Delivery Special. If people are buying a handmade item, they expect it to be slightly different from just any purchase. The act of shopping on Etsy satisfies their desire for something special, and you can help carry that feeling all the way through the delivery. Package the item using custom tissue paper that includes your shop's brand. You can design and order small or large quantities of custom tissue paper at Digiwrap.com. This will visually communicate that your item is special and that you are handing it over to the buyer in a special way.
Print Business Cards. Often, people shopping on Etsy are buying gifts. Print business cards with your shop's name and link, and possibly with a "To:/From:" field included, so the buyer can easily include that with a card to indicate where they purchased your product. That way if the buyer loves it (and you know they will!) they can check out your shop and order more.
Use Your Shop Shortlink. Every Etsy Shop automatically has a short link, which is your Shopname.etsy.com (so, for example, if your store name is Pinch of Spice, the short link is "PinchofSpice.etsy.com"). Printing your shop's short link on custom tissue paper and your business cards allows people to easily return to shop for more!
Provide Great Service, and Then Encourage a Review: Of course, it's important to offer great service from order, to turn around time, to great packaging. (You won't get repeat business if you don't focus on creating a great all around shopping experience.) Follow up with your customers after the delivery is complete to request feedback on Etsy. Buyers often don't know that they can leave you feedback, and often people don't think to do this (unless they have something bad to say). So a quick reminder to say, "I hope you enjoyed the experience of buying from me. If you get a few seconds, I would love you to leave a review on Etsy," just might encourage those valuable 5-star reviews.
May the repeat business be with you!
Order your shop's custom tissue paper today! Create a custom design, or simply order a repeat logo pattern!