Graduation is right around the corner, and you are just so proud. You want to celebrate your child or family member or friend's achievement with a graduation gift, and simply handing over a check doesn't feel personal enough. However, money is exactly what a grad wants! When the grad opens so many envelopes, the gifts all lose meaning and run together. Make your gift stand out by packaging it in a creative way—and combine one of the below ideas with a personalized gift bag.
Not crafty? No problem! Several of our ideas involve just uploading photos to create a beautiful, fun customized gift bag that will make any cash gift personal! This way your cash gift is both the perfect present, and it goes above and beyond to show how much your grad means to you.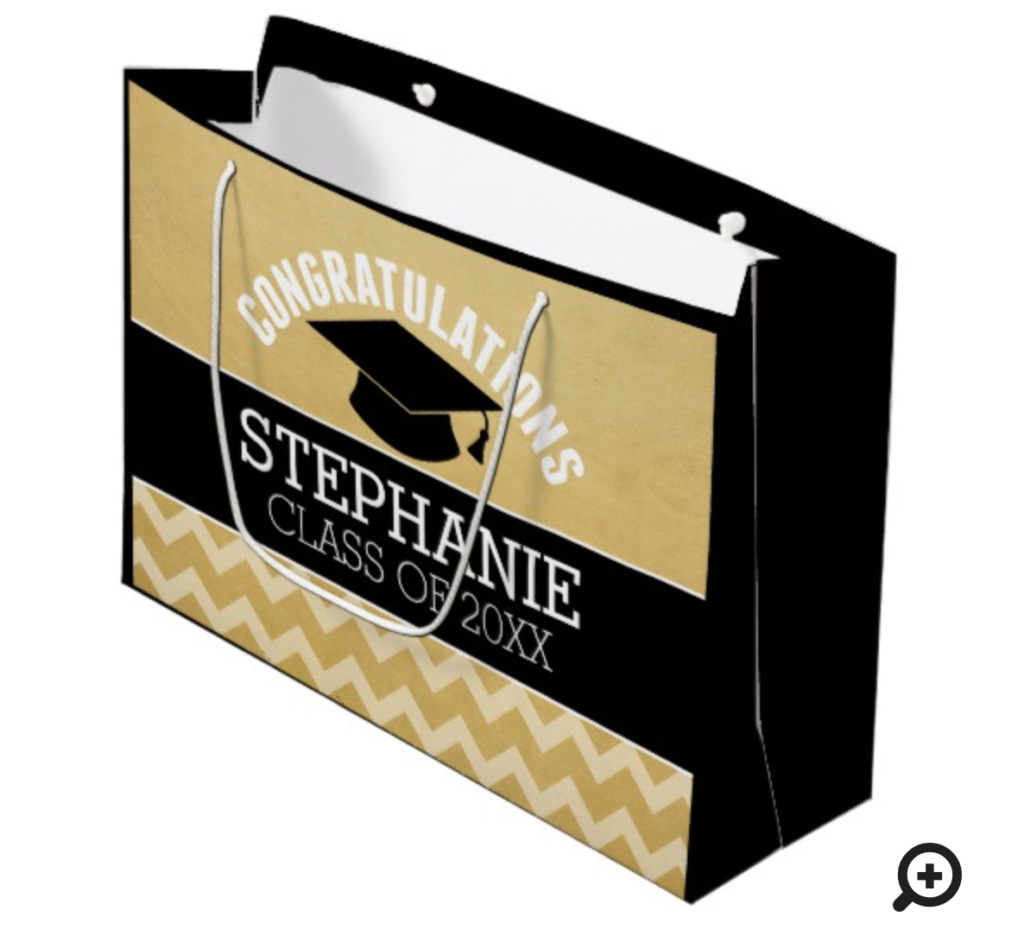 Make your cash gift stand out with one of these below unique ideas, coupled with impressive personalized packaging.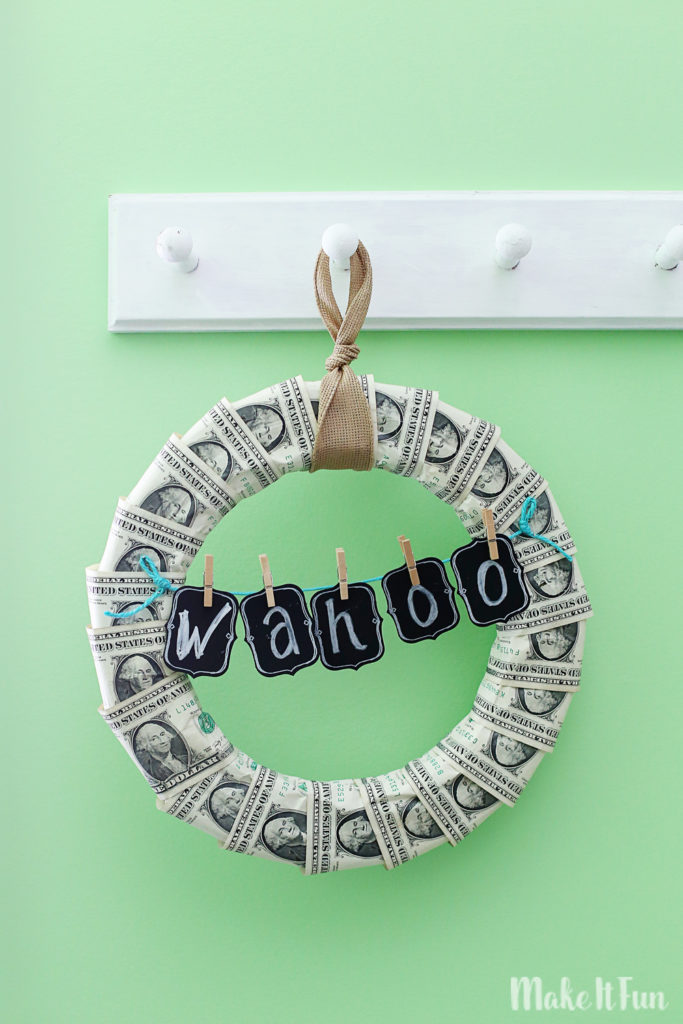 Roll up those dollar bills and make something your grad can hang on the door of their dorm room closet. When they need some spare cash, they'll know where to look! We found tons of money wreath ideas on Pinterest—this is just one of many how-to's for this fun idea.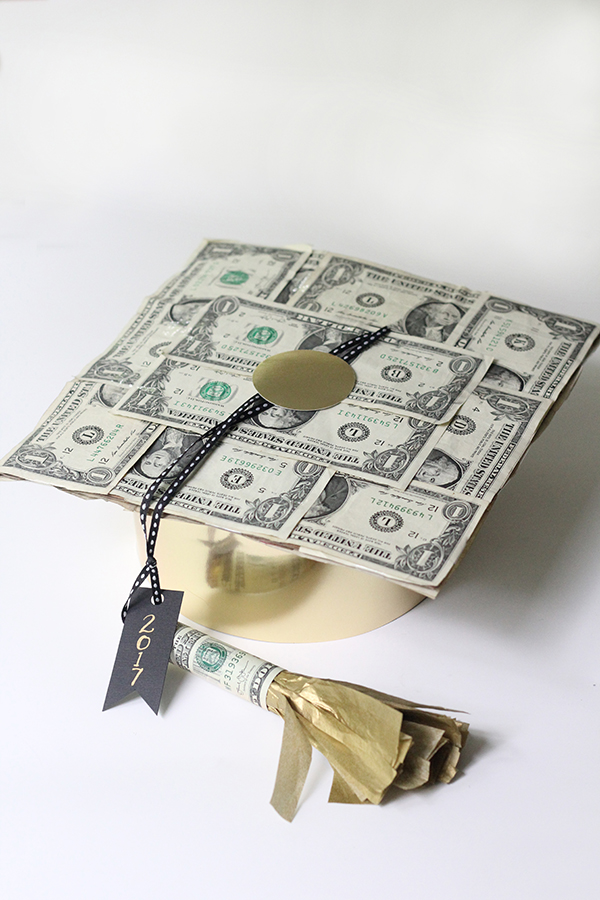 Celebrate graduation with the perfect replica of the day's symbol—a cash graduation cap. We love the detailed step by steps in this how-to. Pair it with a bag that says "Go Change the World," and include piles of quarters in the bag!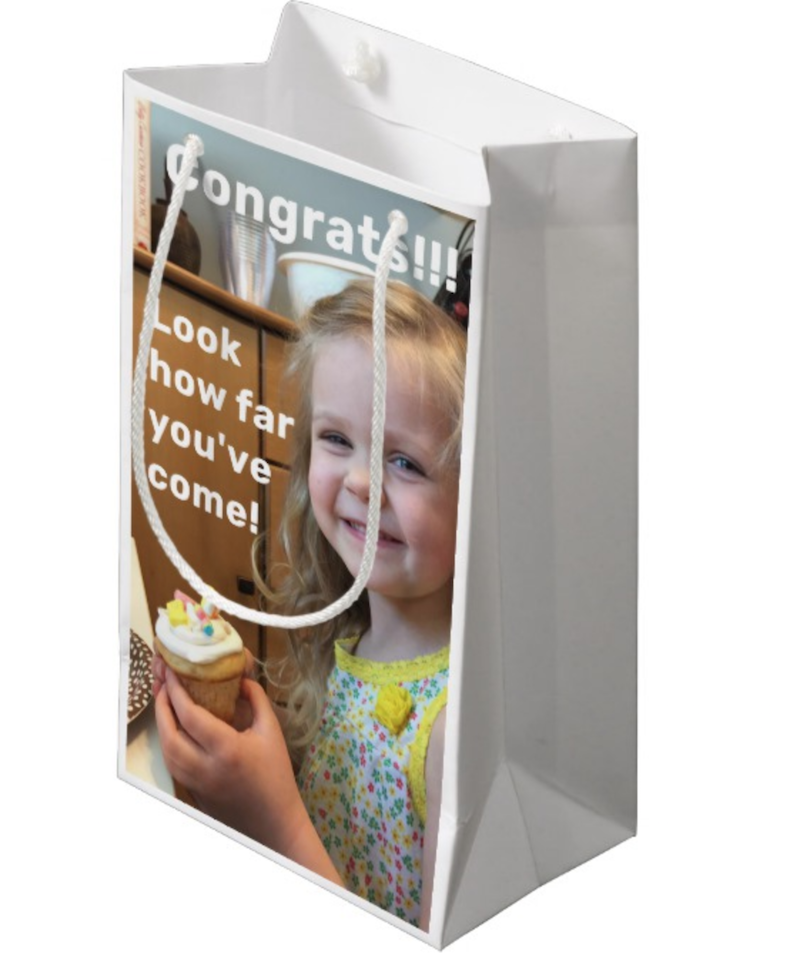 Find a funny photo of the grad from childhood and upload it for a fun, super-personal gift bag! They will love how personal your gift is!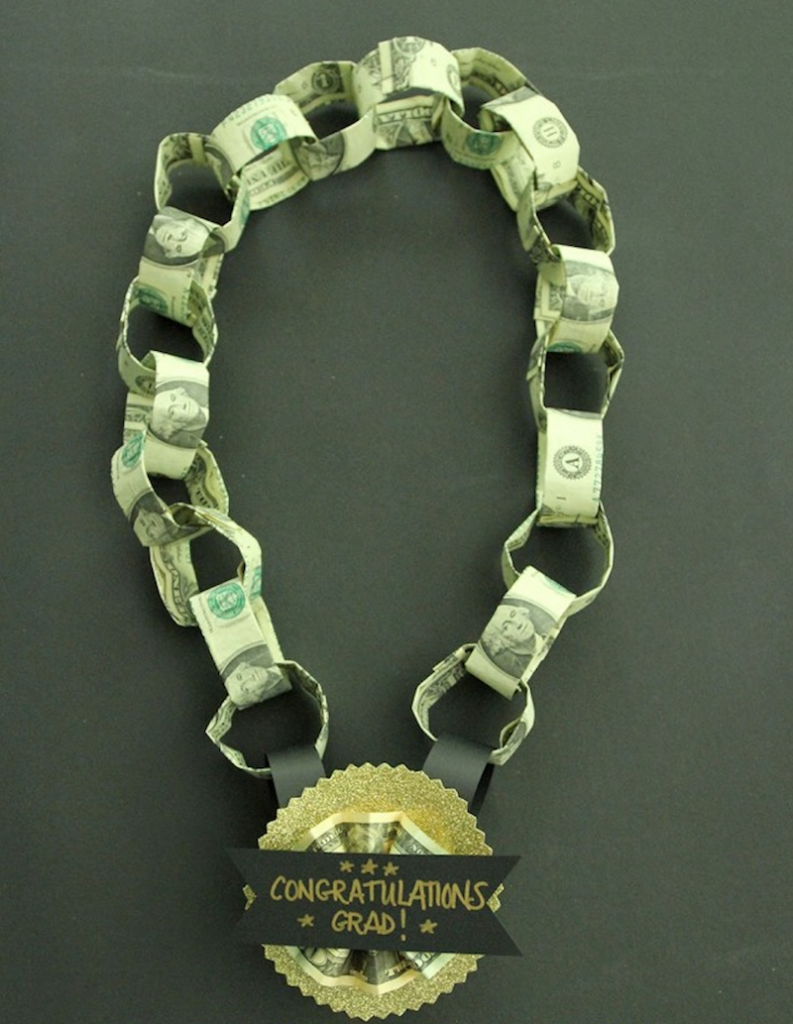 Every kid loves a medal! This money chain is a super fun way to award a grad for their hard work. Pair it with a gift bag with their photo that says "You're a real winner!"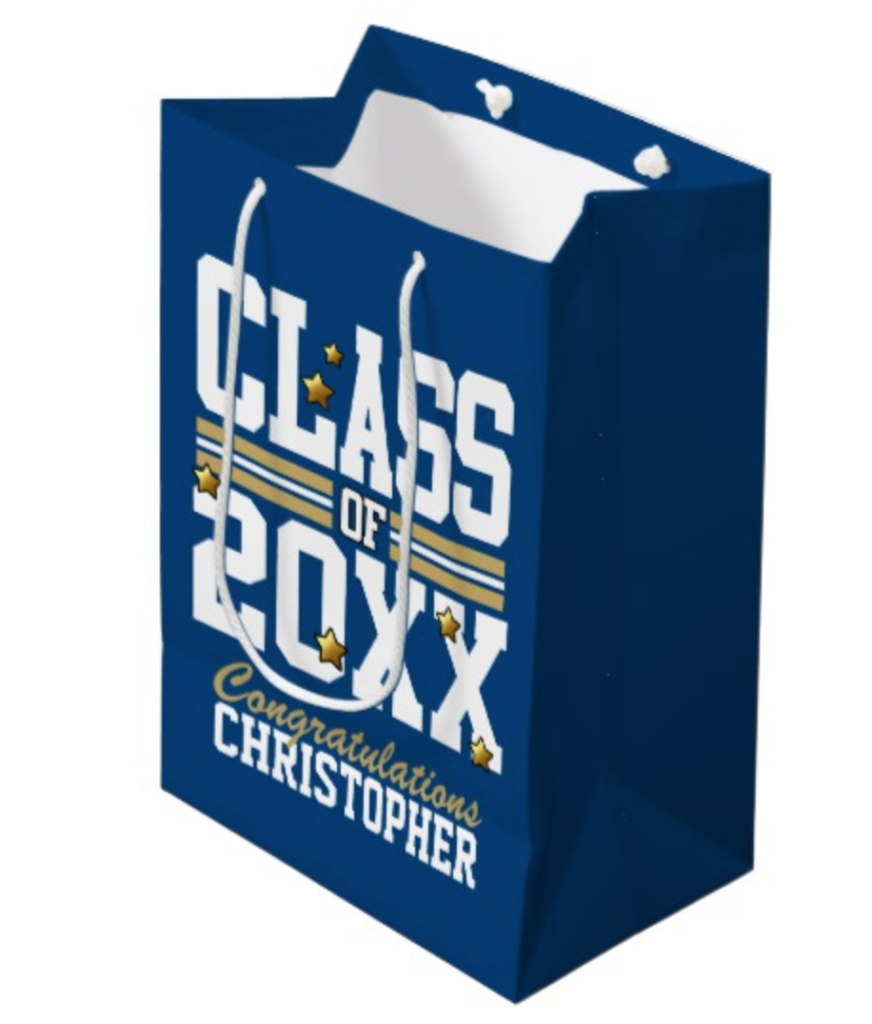 Is your grad particularly proud of the college they're headed to? Use the grad's future school colors on a gift bag, and fill it with gift cards to places near the school.
And of course, choose from any number of customizable gift bags from Digiwrap to make the gift extra personal! Add your grad's photo, name, and a message of congratulations to send them out into the world!