Handmade Packaging Done Right: Peppersprouts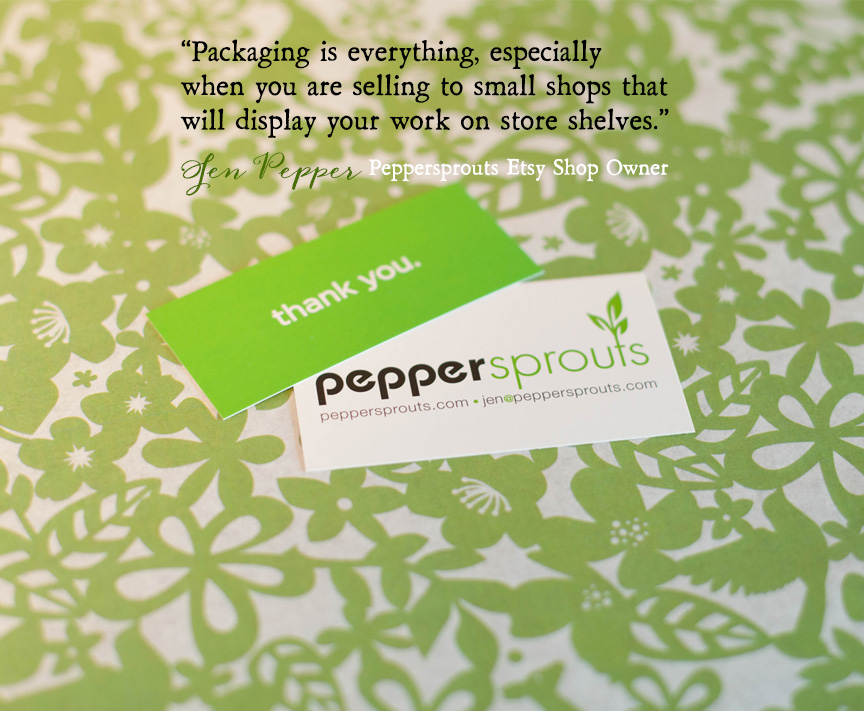 When you are looking for unique, personalized, or handmade gifts, you turn to Etsy. What we love most about Etsy is the very real people behind every shop. These talented crafters, artists, and designers create beautiful products. We love to help Etsy shop owners to retain their special, handmade feel by creating custom tissue paper for their packaging.
Since we love Etsy shop owners, we've decided to occasionally feature a few who have put our custom tissue paper to good use. While searching for holiday packaging and advent calendars, we discovered modern woodland inspired works of art at Peppersprouts by artist and designer Jen Pepper. We fell in love with everything in her shop, from her keepsake gift tags to her ornaments to her coasters. We love the animals she's brought to life. And we especially loved her incredibly planned, designed, and giftable packaging. We sat down with Jen to discover what inspires her, success tips for Etsy sellers, and more.
Why are you passionate about your shop?
I started Peppersprouts as a creative outlet when I was working full-time as a graphic designer. I just really loved designing something that people found unique and wanted to put in their homes. I am a bit of a homebody, so designing homegoods came pretty naturally to me.
What inspires you when you are designing something new?
I tend to come up with ideas really randomly. Either in a day dream or just walking about and something in nature or a shop window sparks my interest. I try not to be bound by just one material and hope to add some more illustration work next year, as I love drawing on paper just as much as the computer.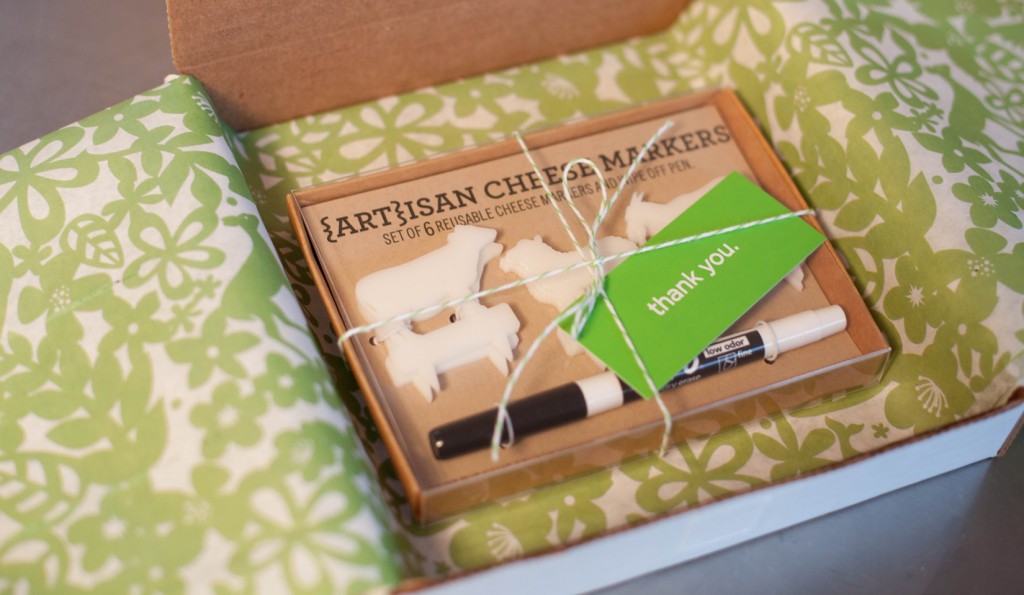 Why is presentation in your packaging important?
Packaging is everything, especially when you are selling to small shops that will display your work on store shelves. My packaging has really evolved in the last few years, and I am always looking for new ways to package my work. Sometimes a simple cotton bag does well, but sometimes I find myself having to design a custom box for my work, like my coasters. I feel that a customer should have a really great overall experience, and that includes how the work is presented in shipping too.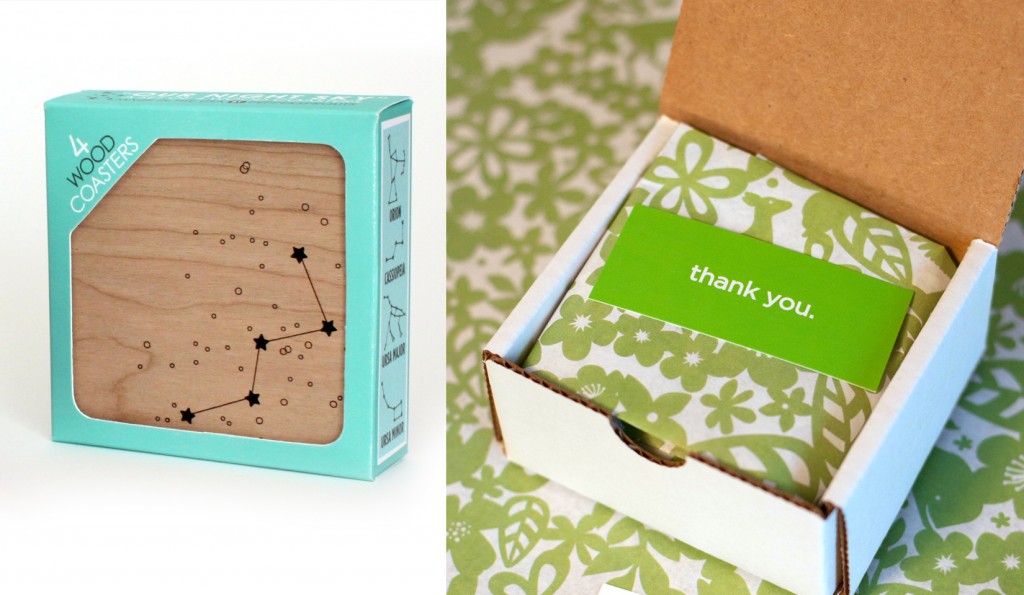 Do you have a success tip for other Etsy shop owners?
Find something you love to do and keep doing it. If you don't love what you are making, or even how you made it, chances are you will get bored with it. Be original and unique, and just be you.
What do you do for fun?
Like I said I am a bit of a homebody. I love watching Parks and Rec and Harry Potter marathons. But I always love just exploring places in New England and Letterboxing. Letterboxing is just really so much fun—it's like geo-caching but with hand carved stamps and a log book that you collect stamp images in. [We didn't know much about Letterboxing before hearing about it from Jen, so we looked it up and found out more here. Very interesting stuff! And based on her art, it seems like exactly the kind of creative hobby she'd be into!]
If you are a handmade shop owner, order your own custom tissue paper here to improve your packaging today!