Custom Tissue Paper Shop Spotlight: WhimsyGarden
Our custom tissue paper is loved by crafters and small business shops. It's a simple way to add that special something that will put your product in its best light as the product leaves the nice shop arrangements you've set up and heads toward your customers' homes. Our tissue paper adds a professional feel and reminds customers where they made their purchase. And as an added touch, it gives the purchase a sense of occasion, so your customers feel that by shopping with you, they are buying a little gift for themselves.
We are proud to have provided the custom tissue paper for an artisan boutique called WhimsyGarden. "WhimsyGarden creates one-of-a-kind stuff to put your stuff in (coin purses, clutch bags, cross-body bags, fabric baskets); fur baby accessories (collar neckties, collar blooms, leashes, collars); human baby accessories (snack bags, wet bags, burpcloths); and other adorable items (camera straps, notepad covers, key fobs, lanyards, whatever I think would be cute)," says Danielle Murray, the owner of the shop.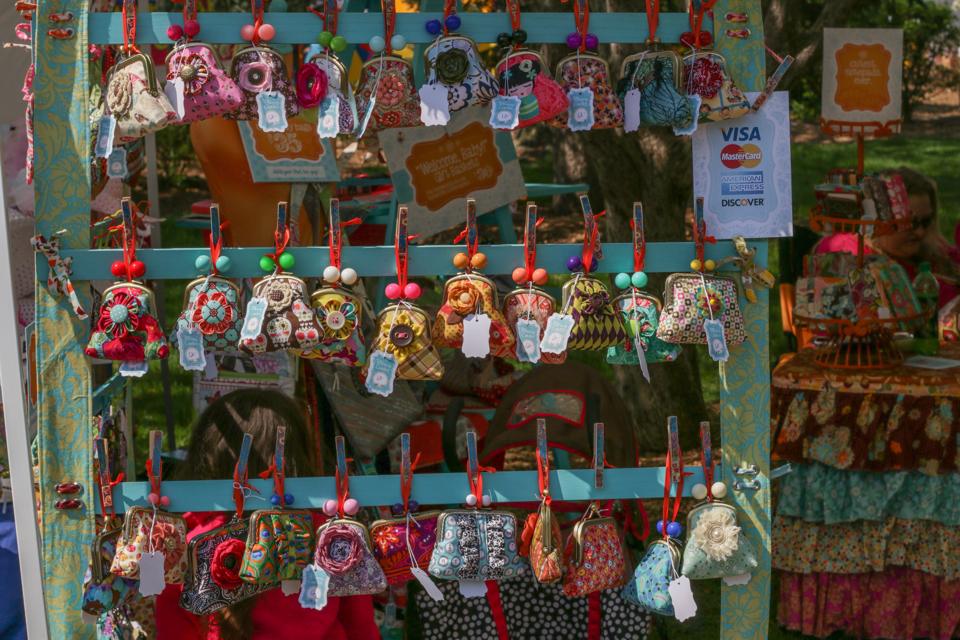 We love the shop so much, as well as the level of detail work that goes into the handmade products. Danielle is passionate about her work, and it shows in the finished product. She considers every detail, and she stands behind the quality of the finished product. Plus—the best part—it's inventive. Her creativity shows in every piece. You know it's good design when even a burp cloth is something to "ooo" and "ahh" over. We decided to sit down with shop owner Danielle Murray to talk about her work.
Why are you passionate about your shop?
I love making things that are not only unique and super cute, but items that people can actually use every day. I'm also a fabric fanatic…certain prints excite me. I also am obsessed with creating a quality, hand-made product.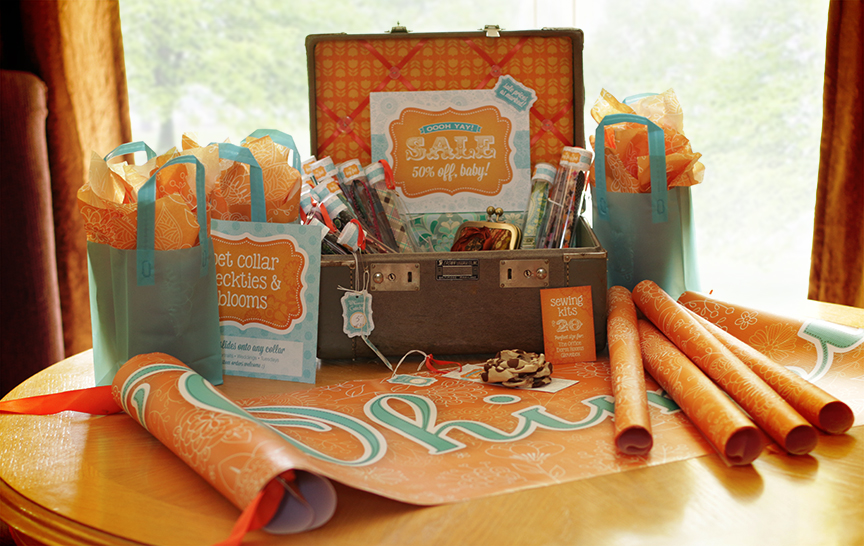 What inspired you when you are designing something new?
I adore mixing textures and patterns. I collect so many different textures (metal, fiber, wood, paper, wire), and I'm a fabric hoarder. There are BILLIONS of amazing prints and textures out there to combine! I get really excited when I find a fabric that speaks to me. I start thinking of what additional textures compliment a fabric.
Why is presentation in your packaging important?
If people are buying a handmade item, the little touches are so important—from the color selection of the shopping bag to the material of that bag to the tissue inside. No detail is too small to overlook. I want to visually communicate that my item is special and that I'm handing it over to the buyer in a special way. And it's all branding, baby! Branding your business is super important. People totally remember the little things that make your shop stand apart from others.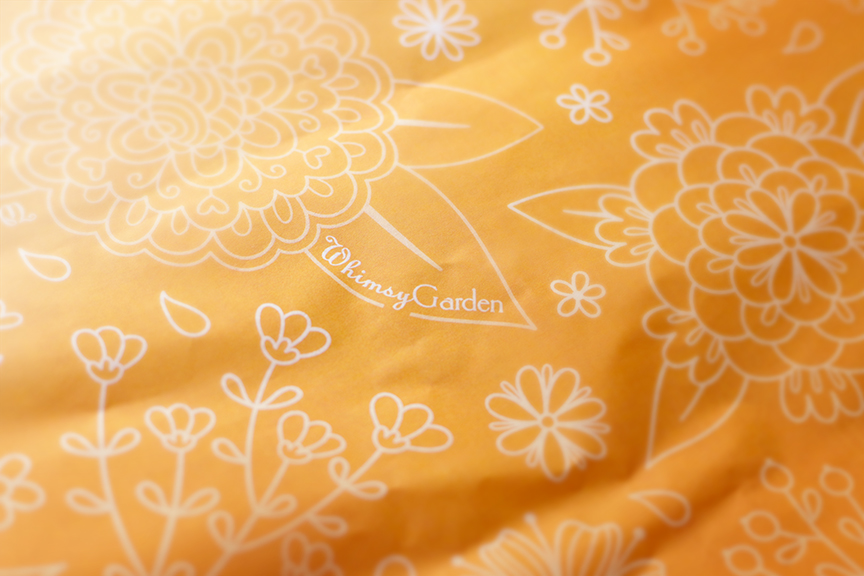 Do you have a success tip for other shop owners?
Enjoy the process. If you love the journey of making (shopping, sketching, revising, failing, etc), you will end up with a meaningful creative experience and end product.
What do you do for fun?
Hang out in the sprawling metropolis of Gilberts with hubby Chris and pug fur-baby Contessa Marie Antoinette (Tessa). I also have an affinity for awfully wonderful B-movies...from the Leprechaun franchise to all the Bruce Campbell vehicles to pretty much any haunted house film in existence.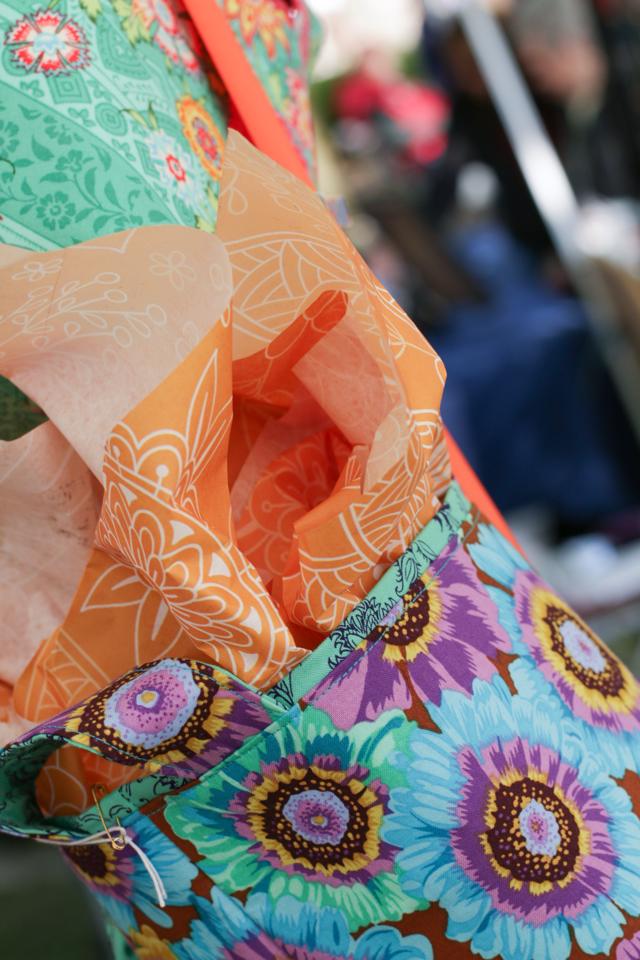 We are proud to celebrate the passion behind such amazing handmade products. Do you own a custom or handmade boutique shop? If so, order your custom printed tissue paper today!