Awesome Wedding Custom Tissue Paper Used for Hotel Favors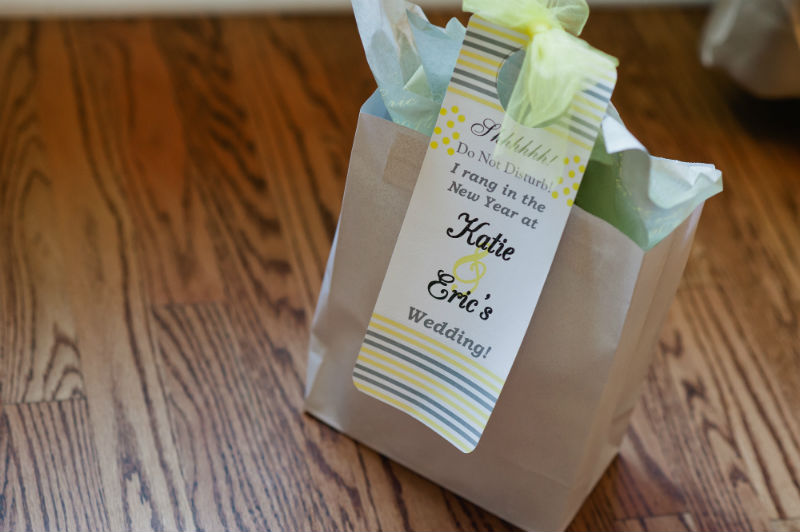 We love to see our personalized tissue paper put to good use. One of our favorite uses is for weddings—couples can create a design with their name, wedding date, and a special message and use the tissue paper to make any favor personal and memorable! Recently we had the pleasure of seeing the results from a Downers Grove, Illinois customer who had a super fun New Year's Eve wedding.
Eric and Katie Stein were married December 31, 2014 at St. Scholastica Church in Woodridge, IL, with a reception following at the Bolingbrook Golf Club in Bolingbrook, IL. The wedding sounds awesome, with a balloon drop at midnight to celebrate the New Year. Also, Eric likes cigars, so they also set up a cigar bar with different types of cigars "named" after each of his groomsmen.
They had several guests staying at a nearby hotel, so they thoughtfully put together hotel favor bags with water, Tylenol, and chips, cookies, and nuts. They added a personalized Do Not Disturb sign, and then added total finesse to the gift by using custom tissue paper designed with their name and wedding date. The simple touch took the thoughtful gift to the next level.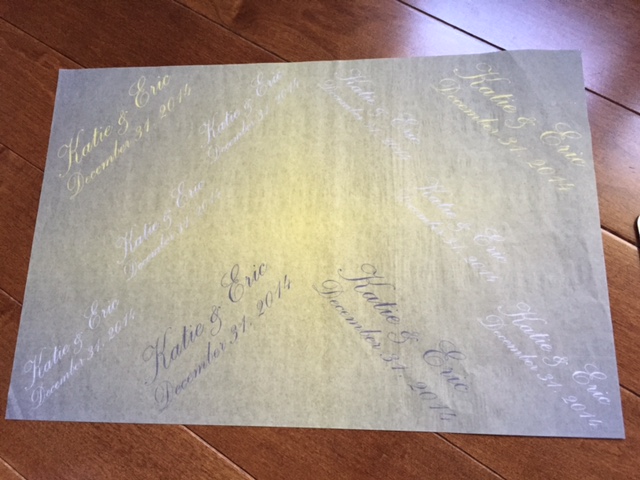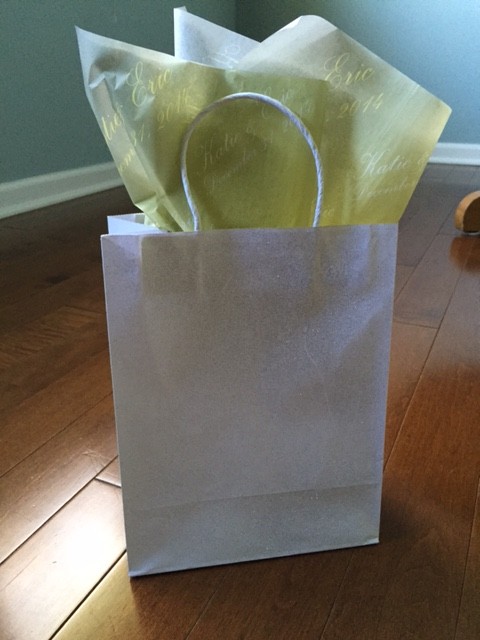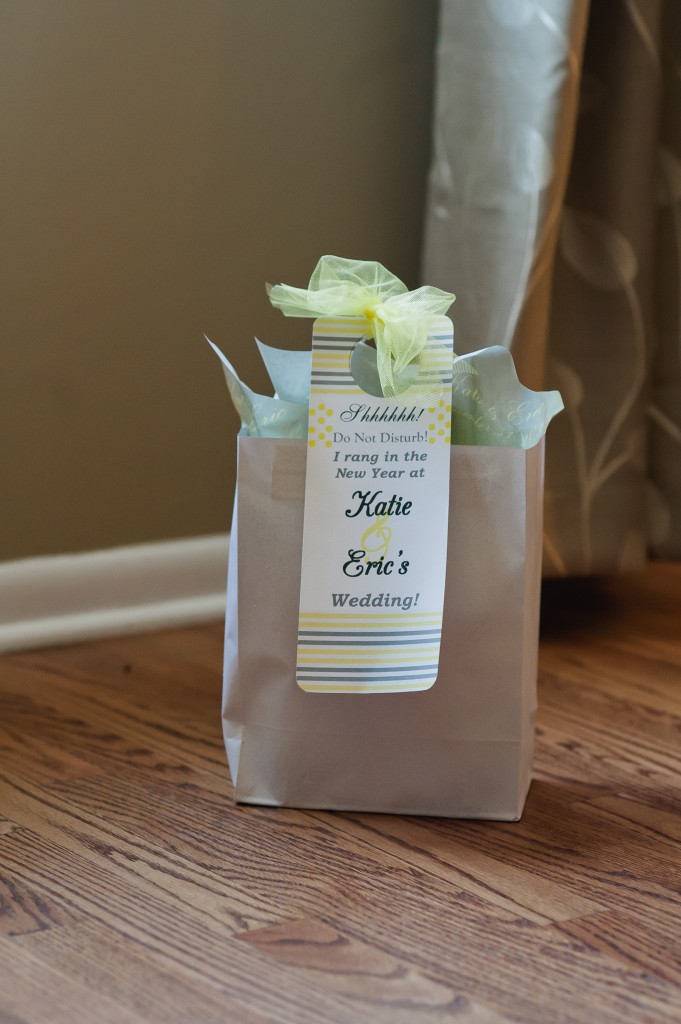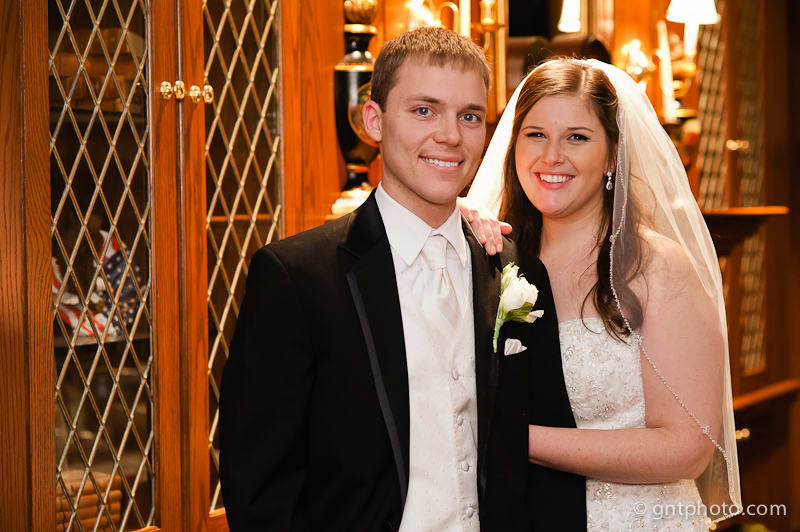 alt="" width="800" height="532" />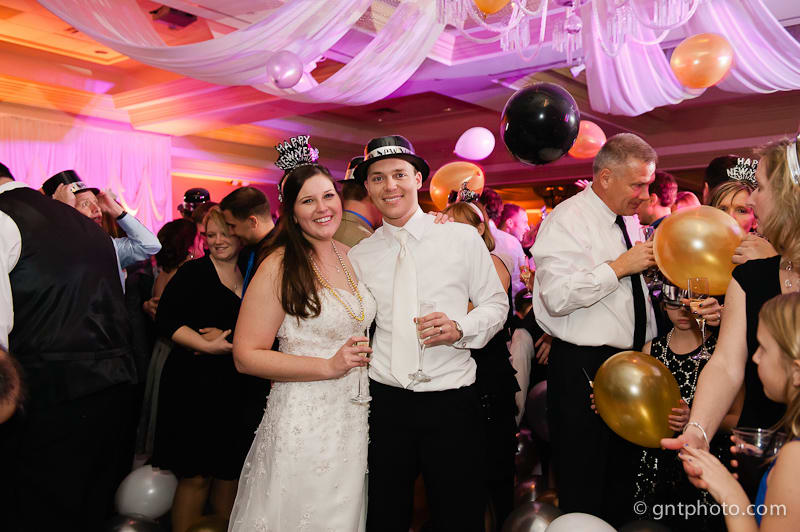 Congratulations, Katie and Eric! Way to kick your marriage off with style!
If you'd like to order custom tissue paper for your wedding, check out our predesigned wedding tissue options!