Digiwrap Wins an Inkspiration Award from DScoop
Digiwrap recently attended (and presented at!) DScoop, an experiential and fast-paced conference for those in the digital printing and graphics industry. While there, we decided to enter into their "Inkspiration" contest, where members submitted their most innovative and creative work to be reviewed by a judging panel of industry experts.
We were excited to submit, but when reviewing the categories, we had a hard time finding one to match up with our product and unique printing processes. We decided to submit a fully custom gift bag in a high resolution photography category. When we say the bag was fully custom, we mean it—everything was printed, including the bag, tissue paper, and ribbon handle.
The judges agreed that the fully custom gift bag didn't fit a category, but they were excited to award us with something because they thought the product was superb. Later we learned that one of the judges was so enthusiastic about the quality of the product and printing, she said, "They just have to win, so they will win!" They ended up creating a "Judge's Choice" category to recognize the product!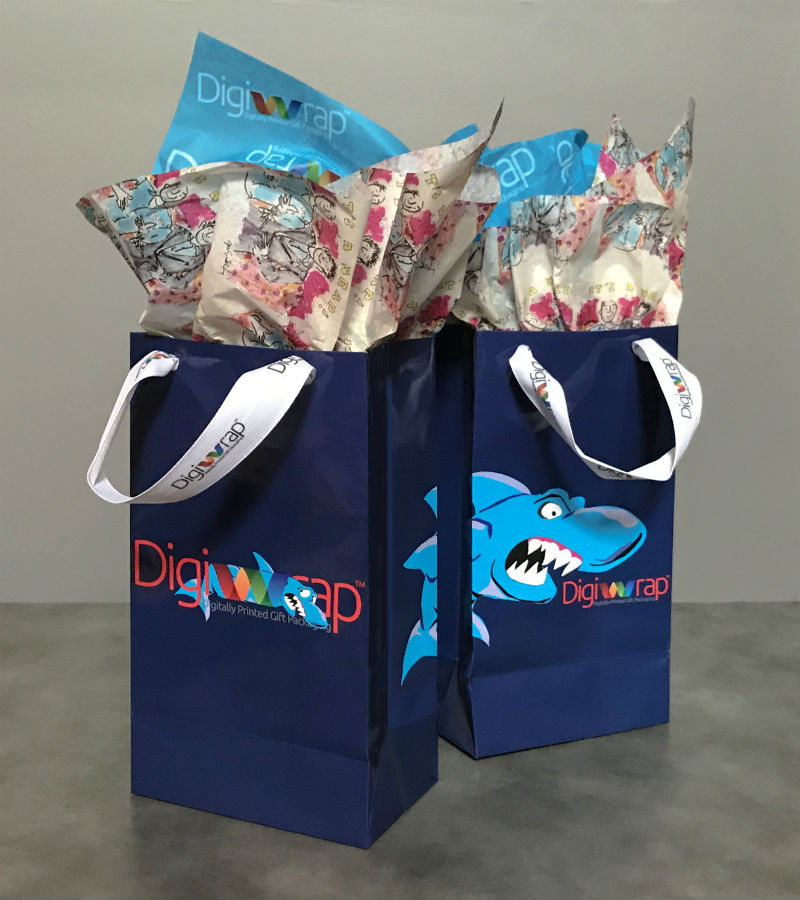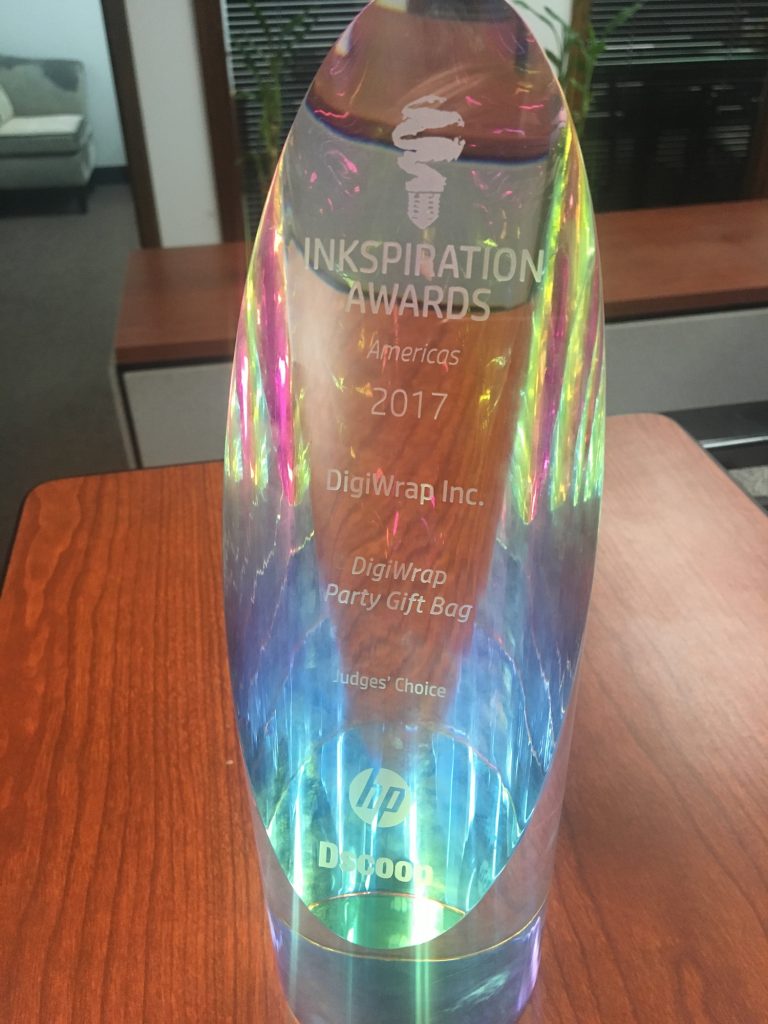 We are so honored to have won this award from experts in the industry!
We were asked by one of the judges to speak with her on stage at the "How Show" in Chicago on May 3 and 4. Stay tuned for more info on that event!
Check out our custom gift bags, available on Zazzle.
Join our eList for more Digiwrap news and product info!