Digiwrap Customer Celebrates an 80th Birthday and a Good Life
As a part of the gift wrap industry, we understand celebration. And as a custom gift wrap company, we understand that some things are worth such a high level of celebration that wrapping you can buy at any old store just won't do. Gift wrap customer Nikki turned to Digiwrap when she was about to attend the ultimate family party—a celebration of life for her Great Uncle Keag, who had passed away recently, and an 80th birthday party for his wife, Great Aunt Helen.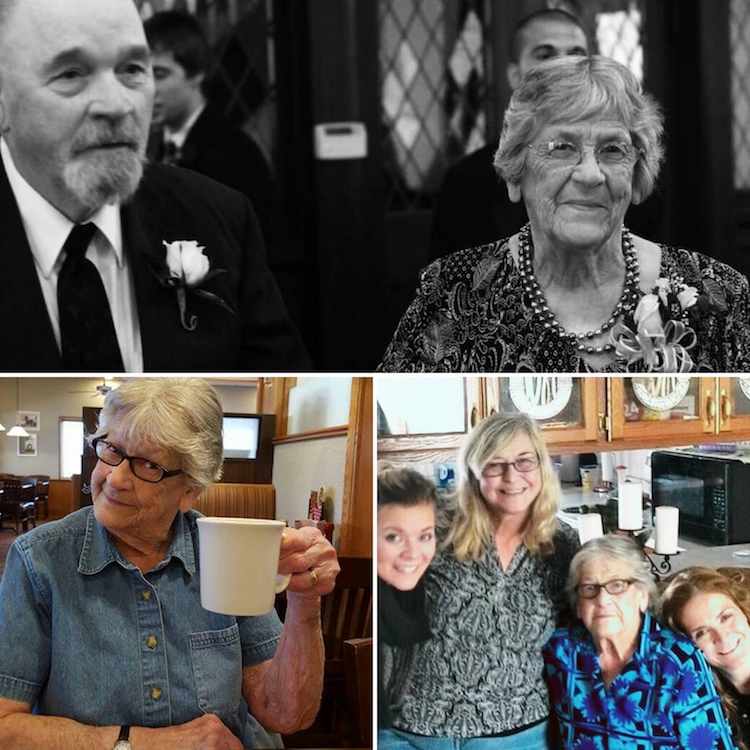 Nikki says her Great Aunt Helen is a total character. Throughout the party, she cracked everyone up, as usual. To Nikki, she said, "You know, I am recently single if you have any friends you can introduce me to." In fact, the picture Nikki picked for the personalized tissue paper is this one—which Nikki says is a common theme in her photos of Great Aunt Helen: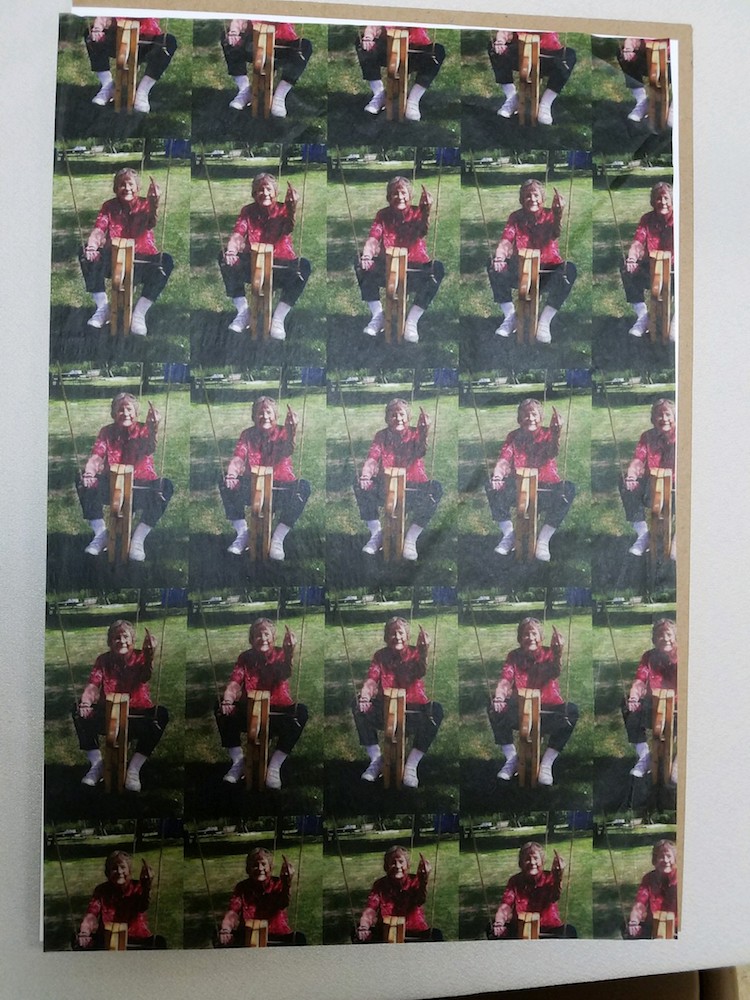 Great Uncle Keag was a character as well. During his celebration of life, most of the crowd was surprised to find out that he was a stunt driver Dan Keenors Hurricane Hell Drivers In the late 60s and early 70s. At the ceremony, his sister-in-law told the crowd, "He along with the other stunt drivers thrilled fair audiences around America by doing their precision driving, driving through fire, and standing on top of cars while they were being driven through fire. They would jump their cars over 5 or six other cars, roll their cars to come out unscathed. They were billed as America's first crash dummies." Of course this fun family would come from that kind of stock.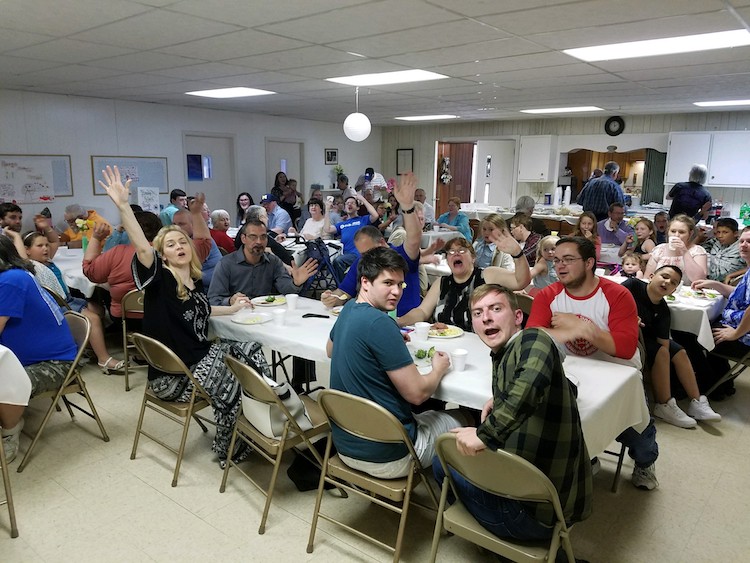 At the celebration of life, Great Uncle Keag was remembered well with some funny stories and some tears.
Then the family moved to the church gathering room for Great Aunt Helen's 80th birthday celebration. They say with gifts that "it's the thought that counts," and if that's true, nothing says you thought about it more than wrapping with a personal photo, name, or quote. Take a look at the gift wrap below—it doesn't matter what is inside these gifts. Throughout the party, when anyone passed the table, they stopped and admired.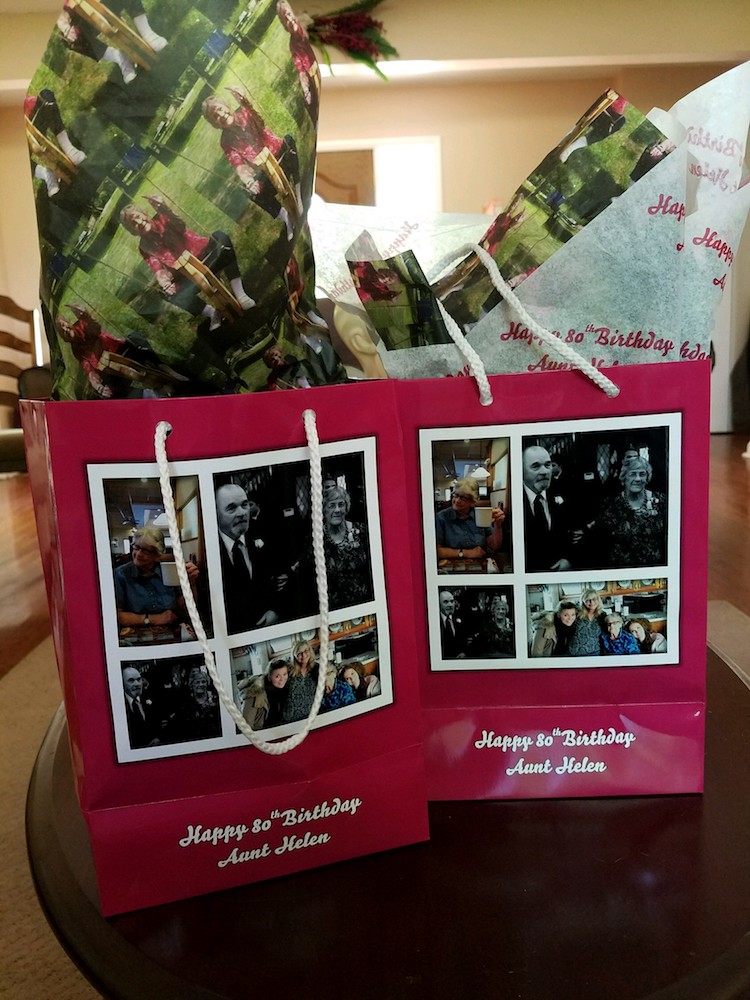 When Great Aunt Helen opened her gifts, she was so gentle with the tissue paper and bag—she wanted to save every piece of it. Then she looked closer and realized that the tissue paper had the picture of her flipping people off. She said, "Oh no, you are going to show this picture of me? This is so bad, we are in church!" Nikki laughed and said, "Aunt Helen, I have heard you swear at least twelve times today in this church." After they laughed together, Nikki added, "Besides this is my favorite flip-off picture of you and there are a lot to choose from."
Great Aunt Helen thought the custom gift wrap was so special that she plans to frame the extra pieces. Happy Birthday, Great Aunt Helen! We are glad you had such a great celebration of life for Great Uncle Keag and partied well for your 80th trip around the sun!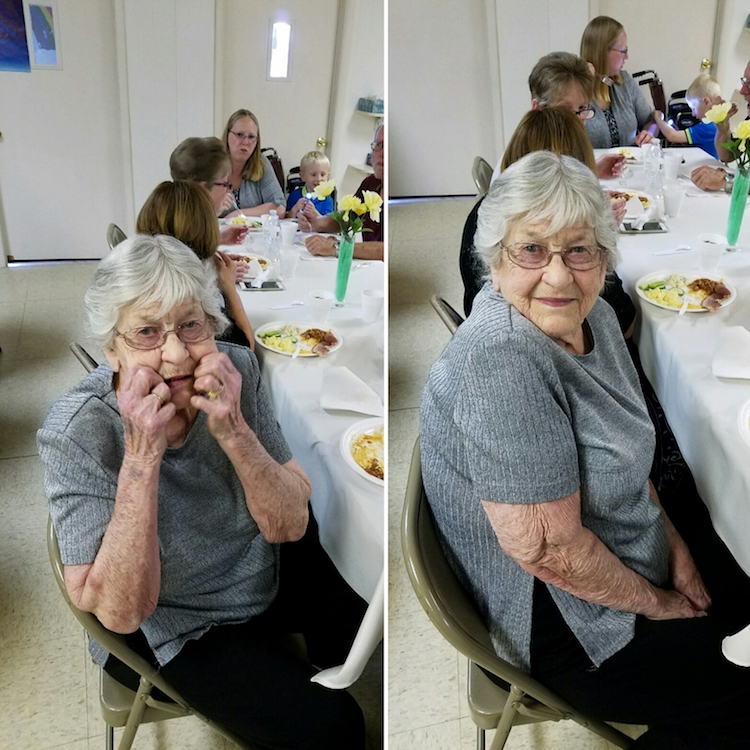 Do you have a Great Aunt Helen in your life? Are you interested in custom gift bags? We make all custom gift bags available on Zazzle. Order yours today
How about custom tissue paper? Check out our selection of easily customizable tissue paper.