Gift Cards Feeling Impersonal? Add the Thought with Our New Custom Mini Gift Bag!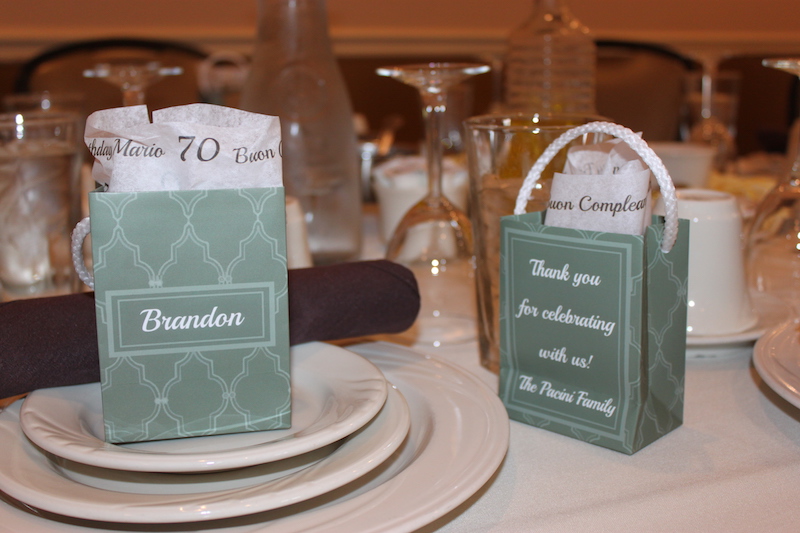 We are excited to launch a new product meant for anyone who wants to make a gift card or small present more personal—custom mini gift bags! Our new gift bags, the perfect size for gift cards, small presents or trinkets, can be customized with text (names, dates, or whatever you can think up!) and with photos.
You can order as few as one bag or as many as you want! The low price point for just one bag makes this a no-brainer. The process is easy—upload a photo or choose your background, add your message, see a preview, and order. And the custom mini gift bag usually ships in 2-3 business days, so you don't even need to have planned this far in advance.
We imagine top uses for the mini gift bags will be:
Add a personal touch to a gift card for birthdays, holidays, and more. Add a personal message, a favorite quote, a photo of you or the recipient—whatever you can think up can be done super easily.
Order birthday party favors for a special kid or a milestone event. Use a funny picture, a personal message or enhance a party theme.
Order custom gift bag wedding favors. Add a photo of the couple, the date, and fill it with any small favor—candy, a favorite treat, and more.
Use as a gift and save as a Christmas ornament. The small size and loop handle even make them perfect to use as Christmas tree ornaments!
Our custom mini gift bags are available now at PJGreetings.com. Order yours today!