Customer Spotlight: Personalized Wedding Calligraphy and Paper Goods That Elevates Your Big Day
When you are planning your wedding, why not bring in an artist? Emily Rose Ink offers more than your typical wedding invites. This professional calligrapher has been "drawn to the intersection between words and art" since childhood. She now gathers information about a couple's vision for their big day and tells the story through her thoughtful calligraphy and art.

Since she offers the ultimate in personalized invites, we are so pleased she has used custom printed tissue paper from Digiwrap to help carry the art and theme of the wedding through all the details, designing custom tissue paper for wedding welcome bags. We sat down with Emily to learn more about her incredible work, her inspiration, and what she does for fun.

Why are you passionate about calligraphy? I've always had good handwriting and loved cursive, but there's something very meditative about calligraphy—dipping the pen, forming the letters—it's like each envelope is a work of art, like a gift for each recipient. Especially these days, it's so rare that we get beautiful hand-written letters in the mail, so it's a really special moment when you find a beautifully calligraphed envelope in your mailbox.
How did you get into it? My sister got married in 2014 and asked me to design her wedding invitations since I had always been really passionate about art and knew my way around photoshop. I took a calligraphy class, and at her wedding, a few people asked me if I would do their invitations, and the rest is history!

What inspires you when you are designing something new? I get a lot of my inspiration from nature; one of the first things I do when I'm working on a custom sketch is to look at pictures of the wedding venue online. I talk to the client about their vision, their passions, why they chose their wedding venue and date, etc...and then I let the setting speak to me. Often, we pull in specific flowers that they are going to be using, and I pull those flowers into the design as well.
How have you used Digiwrap paper? The most common use of Digiwrap paper has been for welcome bags.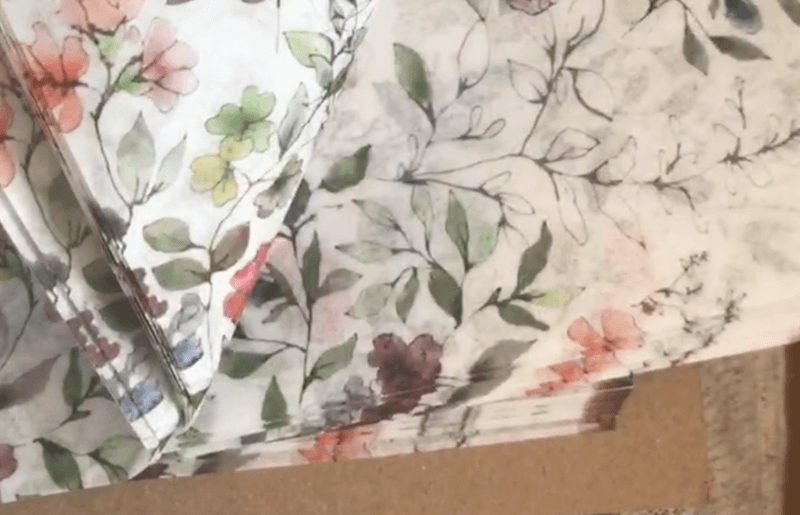 We've loved the custom tissue paper we have created through Digiwrap and are excited to continue using it for our clients in the future! The colors were accurate and vibrant, and the paper was really high-quality.
What do you do for fun? I love to read (I was a high school English teacher in my past life). I love poetry and I have also been trying to read more contemporary novels by women with female protagonists. There was a great article in the NYT with a list and I bought like 10 books from there to read! I crave time with a big cup of coffee and a good book. I also love to walk our two rescue dogs in the park, and practice yoga.
Learn more about Emily Rose Ink