Digiwrap's Impromptu Hand Delivery: Customer Service that Goes the Extra 790 Miles
Recently, when a major carrier couldn't deliver a Digiwrap order in time for our customer, we took matters into our own hands.
As a small business, we love to give our customers the attention and appreciation they deserve. Our focus is personal—we create custom-printed products, so each order is unique. Our product reflects that, and so does our service and personal attention. Every order matters to us. We recently had a wild experience of being able to deliver for a customer in a major way—even when one of the world's most popular international shipping companies couldn't do the job.
On January 28, 2019, the Chicago area, where we are located, received 3-5 inches of snow and was about to be hit with a polar vortex and the coldest recorded temperature ever. It was so much that pickups and deliveries were delayed but not cancelled.
4PM: A Digiwrap order was completed and ready for overnight delivery to New York City.
6:30PM: The package was delivered to the shipping company and scanned in well ahead of the allowed drop off time for express packages. We aren't notified of problems and assume it will be delivered the next day as promised.
Tuesday, January 29:
9AM: We were alerted that the package didn't move since being dropped off at the facility. We called to confirm why it wasn't on its way. Weather conditions had caused the final shipment of the day to be cancelled. The shipping company was unable to deliver the product same-day.
10AM: The customer lets us know that the Digiwrap item is time sensitive—if they didn't have it that day, it would be useless to them. We knew the only way to get it to them would be to deliver it personally. A last minute round trip is booked for Charlie Williams, Digiwrap co-founder, to NYC!
10:30AM: Charlie picks up the package from the carrier.
11AM: Brad Boskovic, co-founder, drives Charlie to the airport for his afternoon flight. The flight has a few delays but finally takes off.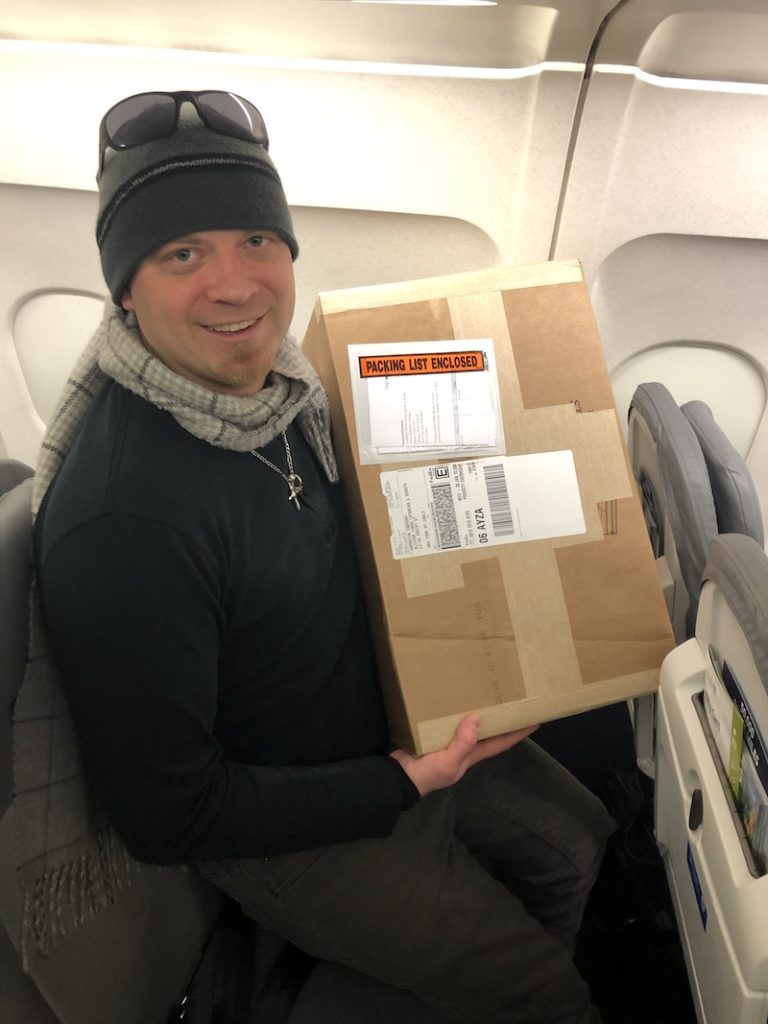 4PM: Plane touches down at LaGuardia! Charlie grabs an Uber.
5PM: Charlie hand-delivers the package—and Digiwrap's same day cross-country delivery is complete!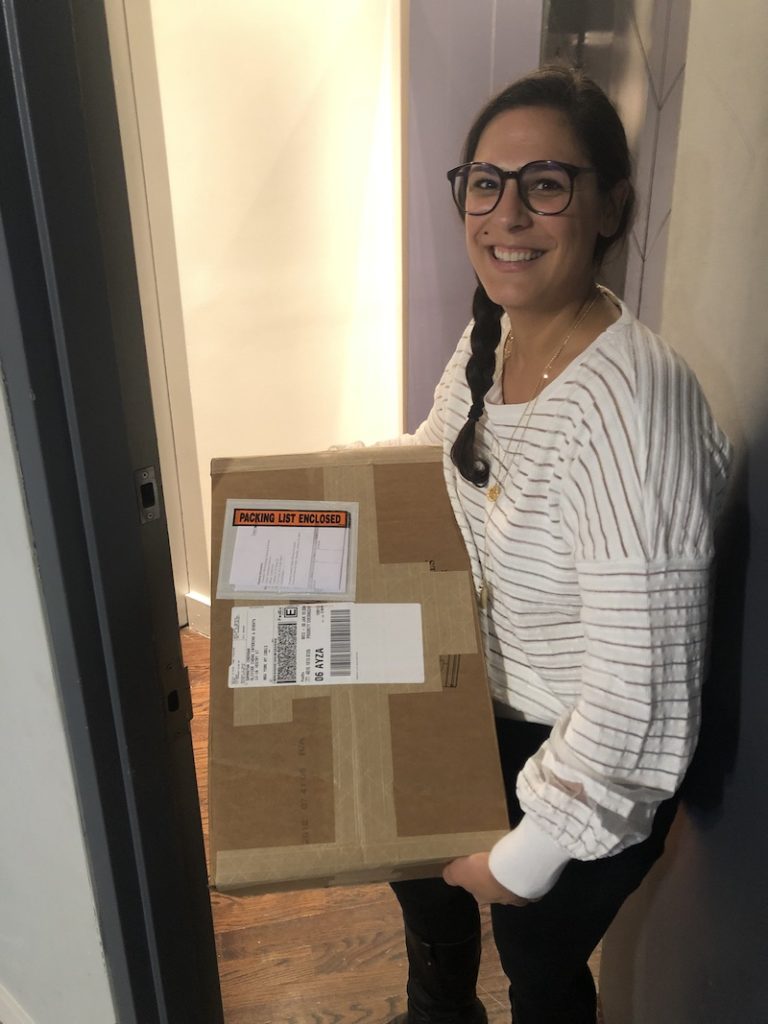 This personal service isn't just a one-time story. Our reputation for customer care is evidenced in our reviews—currently we have 892 reviews on Zazzle, and we are at nearly 5/5 stars average. We would love to take care of you and your business's custom-print tissue and gift bag needs!
Interested in ordering custom tissue or gift bags for your business? Order today. You never know—maybe you'll get co-owner custom delivery service if the renowned shipping company can't get the job done right!