Wedding Favor Idea: Customized Gift Bags!
When you are planning your wedding, you want everything to match up exactly to your vision. There is no better way to accomplish that than going fully custom! We've rounded up a few of our favorite uses for custom gift bags created by clever brides and grooms. Say thank you to your guests and wedding party in a big, memorable way by designing your own custom gift bag and tissue paper.
1. Thank You Favor Bag
Add a photo of the bride and groom, and include a message on the back. Fill it with whatever your heart desires—candy, artisan items, items that represent the bride and groom's favorite places. Then personalize the tissue paper as well for added "wow!" factor.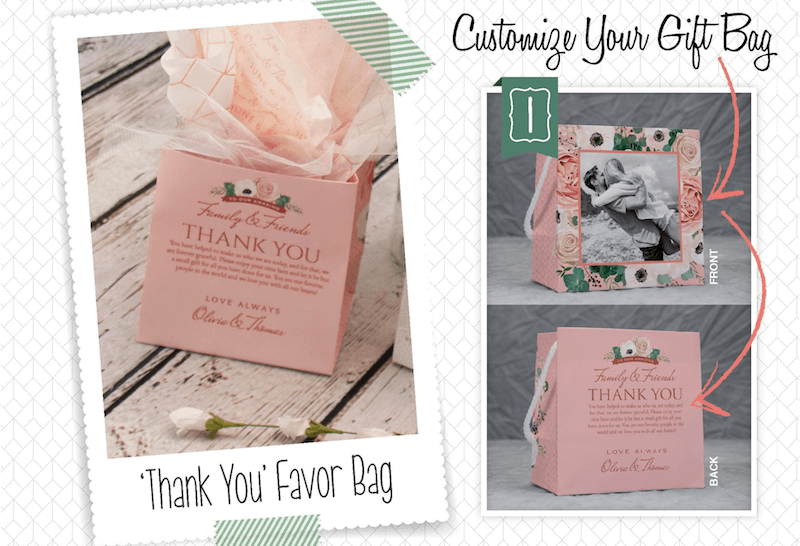 2. Table Number Favor Bag
<p">Kill two birds with one stone by making the favor bag into a table number. Since Digiwrap custom gift bags are digitally printed, you can order just one of each design. Digiwrap can work with you to make this happen, and your guests will love to keep the bag as part of the gift after.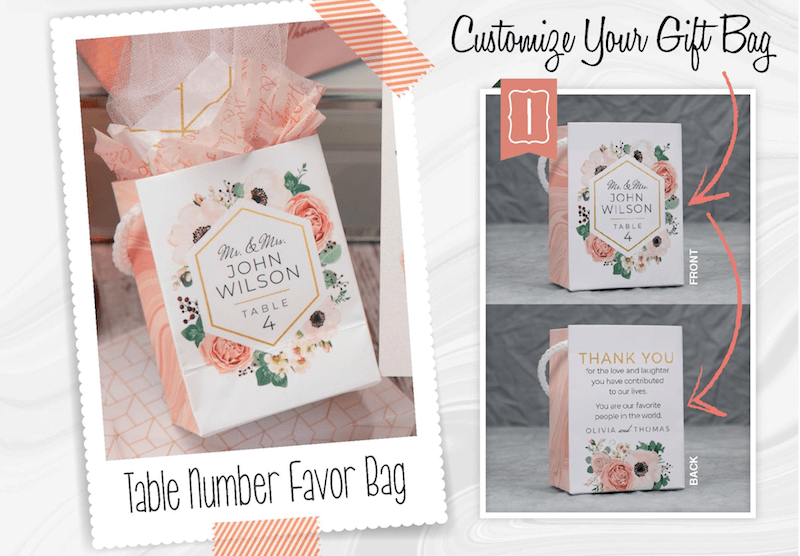 3. Wedding Party "Thank You"
You want to celebrate your wedding party and how much they mean to you, and what better way to celebrate than with your favorite bubbly or wine? But that can seem impersonal on its own—customize it with an awesome bag to mark the occasion!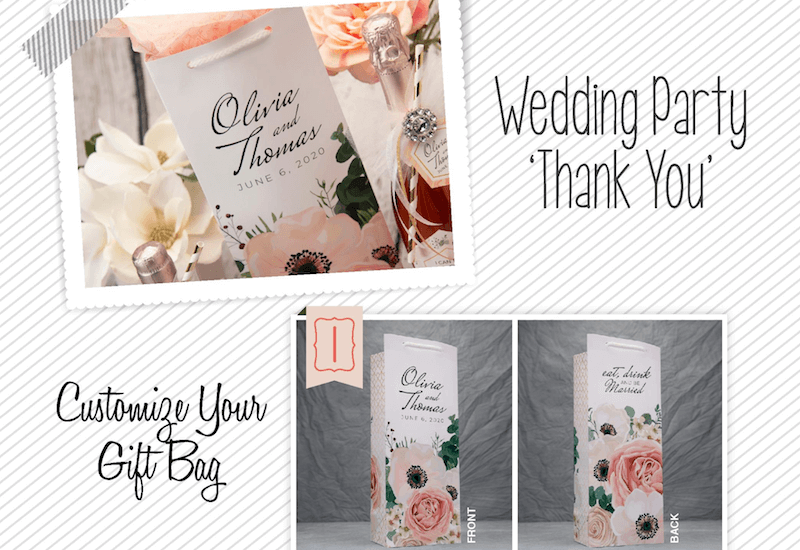 4. Wedding Welcome Bag
For guests staying overnight at a hotel, or especially if you are having a destination wedding, offer a welcome bag when they get to their room. Include a welcome message on the bag and a description of what they'll find inside—whether it's snacks, some of your favorite things, or—if you're planning on a wild party—a hangover kit for the day after the wedding.
Ready to customize your big day? Order your custom gift bags and tissue paper today!