Gift Some Bubbly or Wine in a Personalized Wine Gift Bag!
It's time to celebrate! But you aren't sure what to give as a gift. A bottle of wine or champagne may sound like a great idea—but is it personal enough? You can make it personal by packaging it just right! Consider a custom-made wine bottle gift bag to give the gift the personal touch it deserves.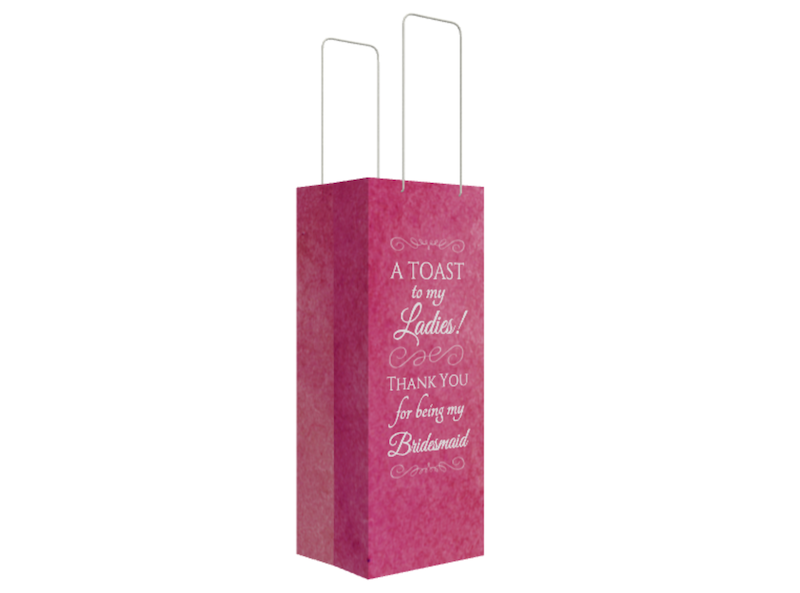 Sounds expensive—is it?
Not at all! This is what Digiwrap does. Your custom gift bag will cost anywhere from $4.39-$6.99 per bag, depending on the quantity you order.
But I'm sure there's a minimum quantity, right?
Yes—the minimum quantity is 1. :-) You can order anywhere from 1 to 500+, and the price comes down per bag as quantities get greater.
So what can I put on the bag?
You can put anything on the bag from a photo you upload to a design you've created, going fully custom. Or, if you're not a designer, no problem! Choose one of our templates and easily customize with your name or message. We have designs ranging from wedding-themed to celebratory to simply "From, Your Name." It's never been easier to design your custom wine gift bag.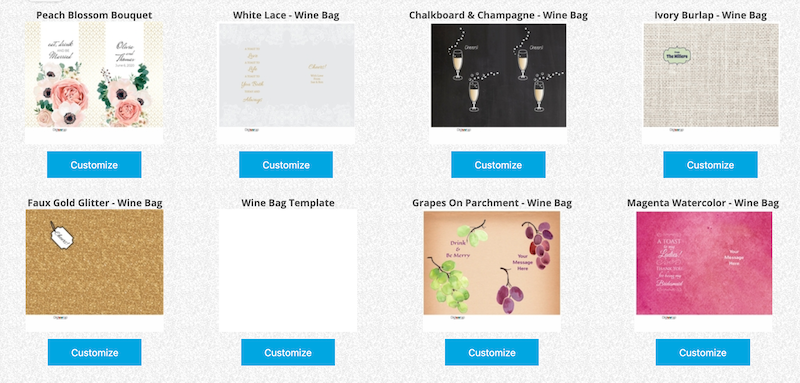 What are you celebrating? Whether it's a housewarming gift, graduation, new job, or a wedding, the gift of wine or bubbly can now be totally personal. Check out our custom wine gift bags today!