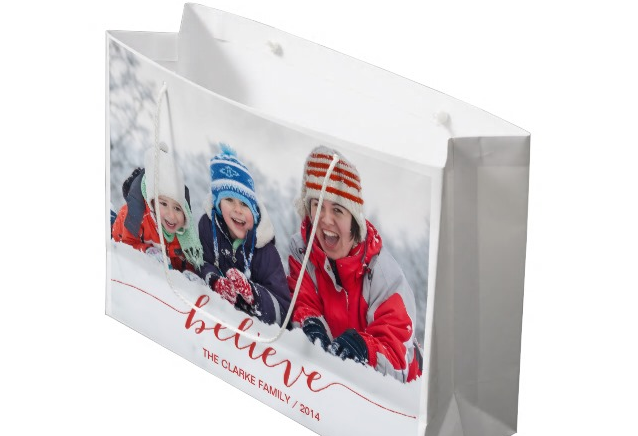 We are excited to announce that we've been busy filling custom gift bag orders for Zazzle.com. The custom gift bags on Zazzle are a DigiWrap Exclusive product—we use an original and innovative printing process that allows us to print digital custom orders to gift bags. Through this exciting process, we are able to create small, medium, and large gift bags that include a personal message, photo, or design! This special touch might be just what you need to take your gifts to the next level.
The process is simple:
1. Select a design, or create your own. If you are artistically talented, design and upload your own art for the gift bag. Or you can browse the thousands of designs to choose one that suits your vision. We have every style, from traditional to modern to serious to wacky and fun!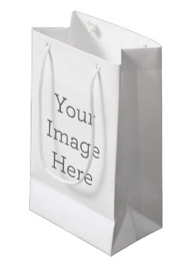 2. Edit the design template. Once you have clicked your bag of choice, you'll see the option to select a size and edit the template in the right sidebar. Upload an image (if the design calls for it) and add text with your own personal message. You can even choose between a matte and glossy finish on some of the designs!
3. Place the order. Select the amount you want, and then add the gift bag to your cart. Proceed to checkout, and you will be asked to register (if you are a new Zazzle customer) or sign in (if you are an existing customer). Then just wait anxiously for your gift bag to arrive!