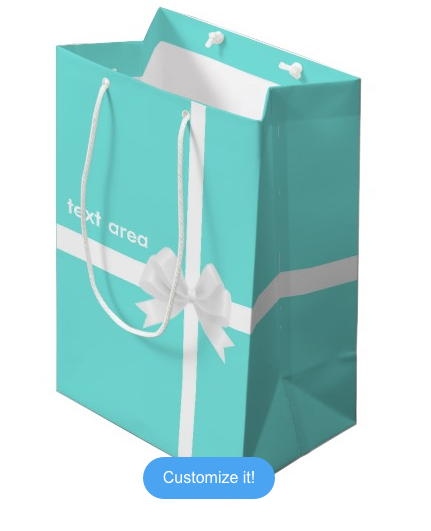 We are proud to have created an exclusive printing process for custom-printed gift bags. Our personalized and custom gift bags are available to purchase on Zazzle, where we are proud to say they get incredible reviews! (You can also see plenty of 5 star reviews on our maker page for unique tissue paper designs.) We hear rave reviews about the quality of the gift bags as well as the gorgeous colors.
On Zazzle you can find pre-designed gift bags, customizable designs where you can upload your own photos or text to a gift bag, or Make-Your-Own custom gift bags—and customers love them all!
Here are some of the things our gift bag customers have said recently when reviewing our custom gift bags: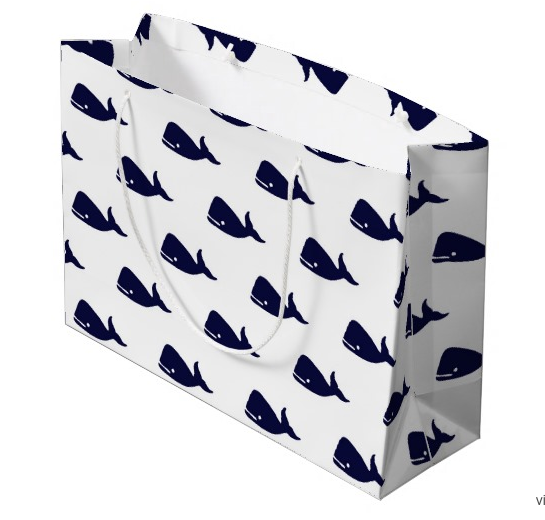 "It was very well made and sturdy."
"I thought the idea of personalized gift bags was wonderful and the bag was gorgeous!"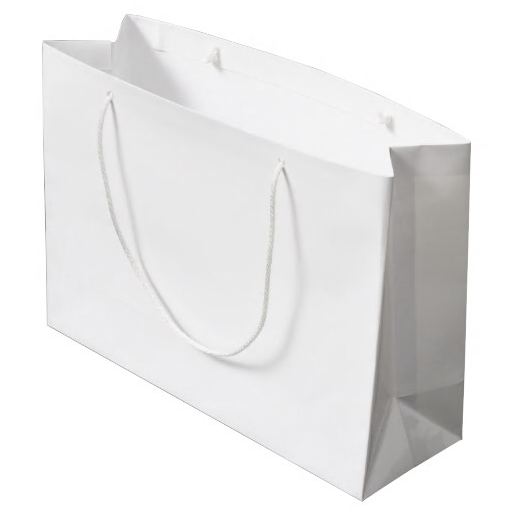 "The tote is amazing. You could not find better anywhere in the field of paper goods and packaging."
"Slick – Shiny – NICE!"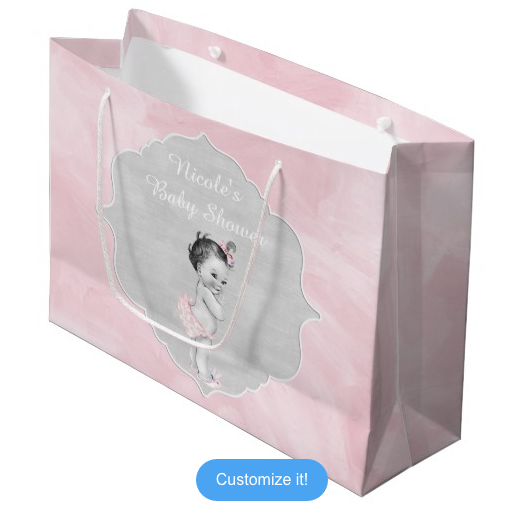 "Just perfect for all the small items…baby book, teddy bear, onesies…I bought for the mom-to-be! Sturdy bag but still flexible."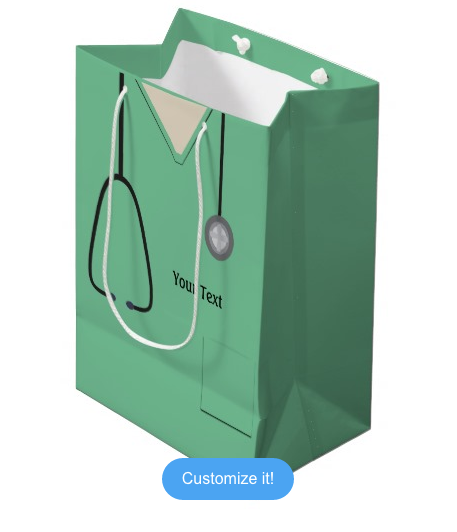 "The bag is even better than I imagined—it is sturdy and the graphics are perfect for my graduating physician! "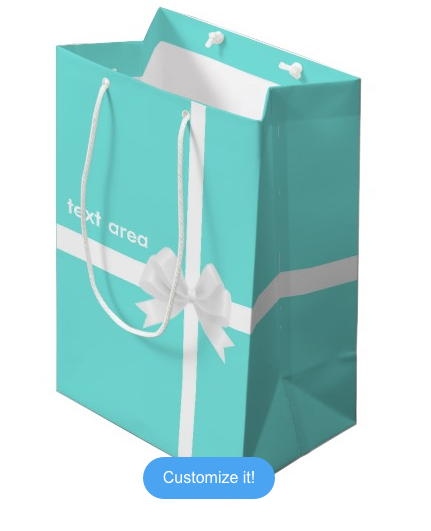 "Beautiful Tiffany blue gift bag. Durability, strong well made bag. Elegant looking."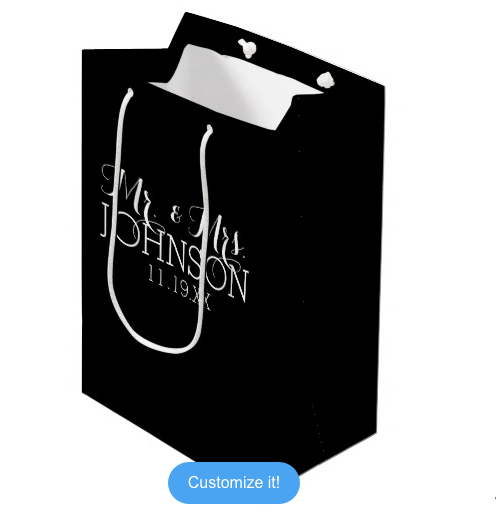 "The gift bag for our son's wedding turned out even better than I expected. The color of the gift bag was beautiful and the quality is great!"
Interested in shopping our selection of custom gift bags on Zazzle? Check them out now!