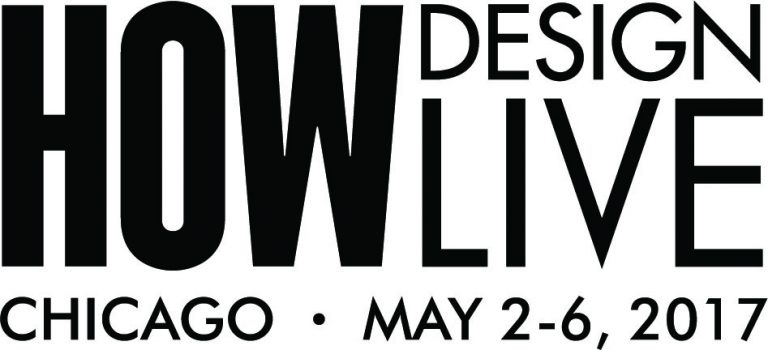 We are pleased to be a part of How Design Live at the Hyatt Regency in Chicago this week! HOW Design Live is one of the largest annual gatherings of creative professionals in the world. The educational sessions are meant to change your thinking, improve and build your business, and hone your marketing skills. We will join Sabine Lenz from Paperspecs to talk about our product and sharing a little of our story from Shark Tank.
What: HOW Design Live Presentation with Sabine Lenz from Paperspecs
Title: The 5 Hottest Print Design Trends of 2017
When: Thursday, May 4, 3:30-4:15 pm
Where: Hyatt Regency in Chicago, Regency B, Session Number THSESS15
Session Description: Each year a handful of printing and finishing developments set the design world on fire, transforming the way we present our work, spread our message, and even the way we think. At this session we will explore—with our eyes and our hands—2017's hottest print design trends, including one technology featured on ABC's "Shark Tank" that has the likes of Google, LinkedIn, and BMW very excited indeed.
Sabine Lenz is the founder of PaperSpecs.com, THE online source for paper information, inspiration and insights, and PaperSpecs Magazine. A graphic designer with more than 20 years of experience working in the U.S., Germany and Australia, she writes frequently for several industry publications and is also a speaker on the subject of paper and related topics. Lovingly referred to as the "Paper Queen" by many of her followers, she combines a passion for paper with a hands-on approach to sharing her knowledge.
The HOW brand includes the award-winning design magazine, design competitions and online design courses, design books, and HOW Design Live. The mission of HOW is to serve business, creativity, and technology needs of graphic designers. Since fully custom gift bags and tissue paper is our business, Digiwrap loves designers! We proud to exhibit and be a part of the show!
Visit Digiwrap Wednesday, May 3 and Thursday, May 4 at Booth 711 near Wheels 4 Water and Entrance 1. And don't miss our session with with Sabine Lenz! We look forward to seeing you there!