We love our custom tissue paper customers, since we know that they agree with us about one essential truth: packaging and presentation are important! Often makers have a vision for how their product could look when it gets into the hands of their customers, and they need custom packaging to bring their vision to life. We love to help makers to retain their special, handmade feel by creating custom tissue paper for their packaging. Digiwrap Customer PocketJo wanted to wrap her beautiful aerial-themed jewelry with love, so she chose a repeat logo pattern for her tissue paper packaging. It turned out great!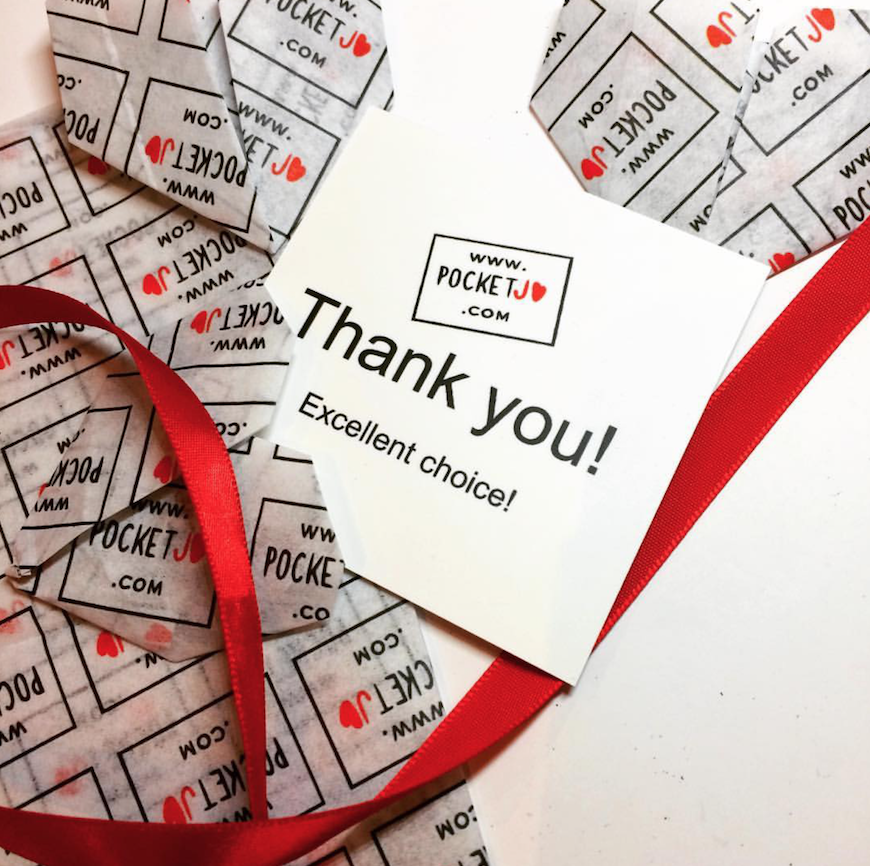 After exploring her model-made jewelry site, we fell in love with her story and product. She is "PocketJo" because her model-making course at University had three Jos. To distinguish her from the other Jos, they called her "Pocket Jo" because she's so small and cute you could put her in your pocket. She makes jewelry based on her other unique love—circus! Learn more about her shop below.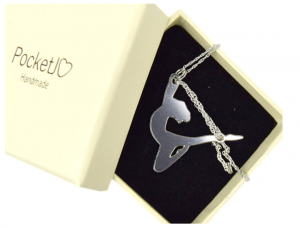 Why did you choose aerial acrobatics as your main subject matter?
It's a beautiful art form, and I couldn't find very many places offering accessories related to it so I thought I could try and create some pieces and see what happened.
How did you get into jewelry and model making?
I have a BA(Hons) in Model Making from UCA. I have enjoyed making things from an early age and had the bonus of having a very creative Grandmother who let me make a mess on her kitchen table.
Why are you passionate about your shop?
It's something I've built myself and I have already learned so much in the short time its been up and running. I hope to keep improving it and make something that can supply people with lovely gifts and special, unique things for themselves.
What inspires you when you are designing something new?
I love contrasting shapes, colors, and textures and try to use more than one material in each design that compliments the other. I also love to capture the energy of motion and movement.
Why is presentation in your packaging important?
I want every purchase to be exciting and to make every customer feel special. I want them to know and to feel that care and attention has gone into each and every order.
Do you have a success tip for other makers?
Make what you enjoy—it will come through in your work and it will never be wasted time.
What do you do for fun?
I have started classes in aerial silks over the last few months which gives me even greater respect for the professionals!