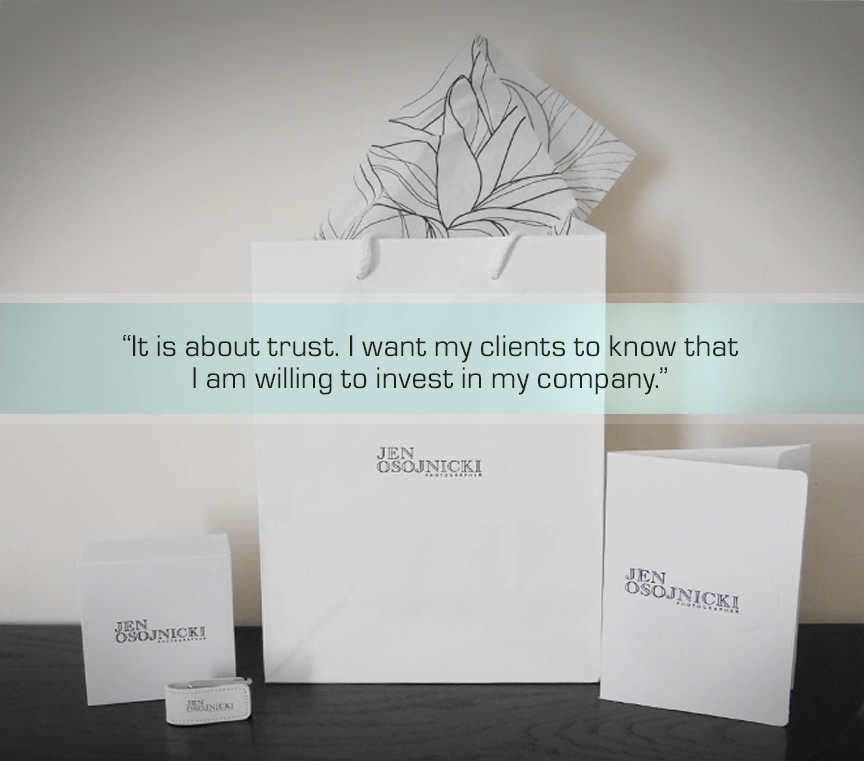 We love our custom tissue paper customers, since they understand what we do: packaging and presentation are important! Often designers and photographers have a vision for how their product could look, and they need custom packaging to bring their vision to life. We love what photographer Jen Osojnicki did with her photo packaging—a simple, clean look, and the perfect custom tissue paper accent to pull it all together.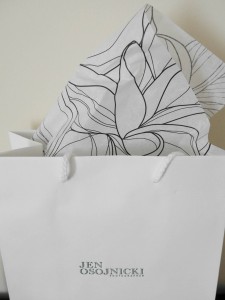 She had some beautiful thoughts on why she worked so hard on her packaging. "It is about trust," Jen said. "I want my clients to know that I am willing to invest in my company. I want them to know that I value the images, and they deserve to be presented professionally."
When someone pays so much attention to her product packaging, you know she's passionate about what she does. "I think my passion is really centered around catching moments," said Jen. "I am so lucky and honored to be part of a couple's wedding day. I love capturing the giggles and happy tears throughout the day. These images will be loved for generations to come and that makes me so happy." Jen Osojnicki is based in North Attleboro, MA. She takes incredible photos! Learn more about photographer Jen Osojnicki!
Do you want your product to look this sharp? Order your custom tissue paper today.
Here are credits for the rest of her packaging:
Brand designer – Postfilm
Bags – HB Photo Packaging
Thumb drive and box – Photo Flash Drive