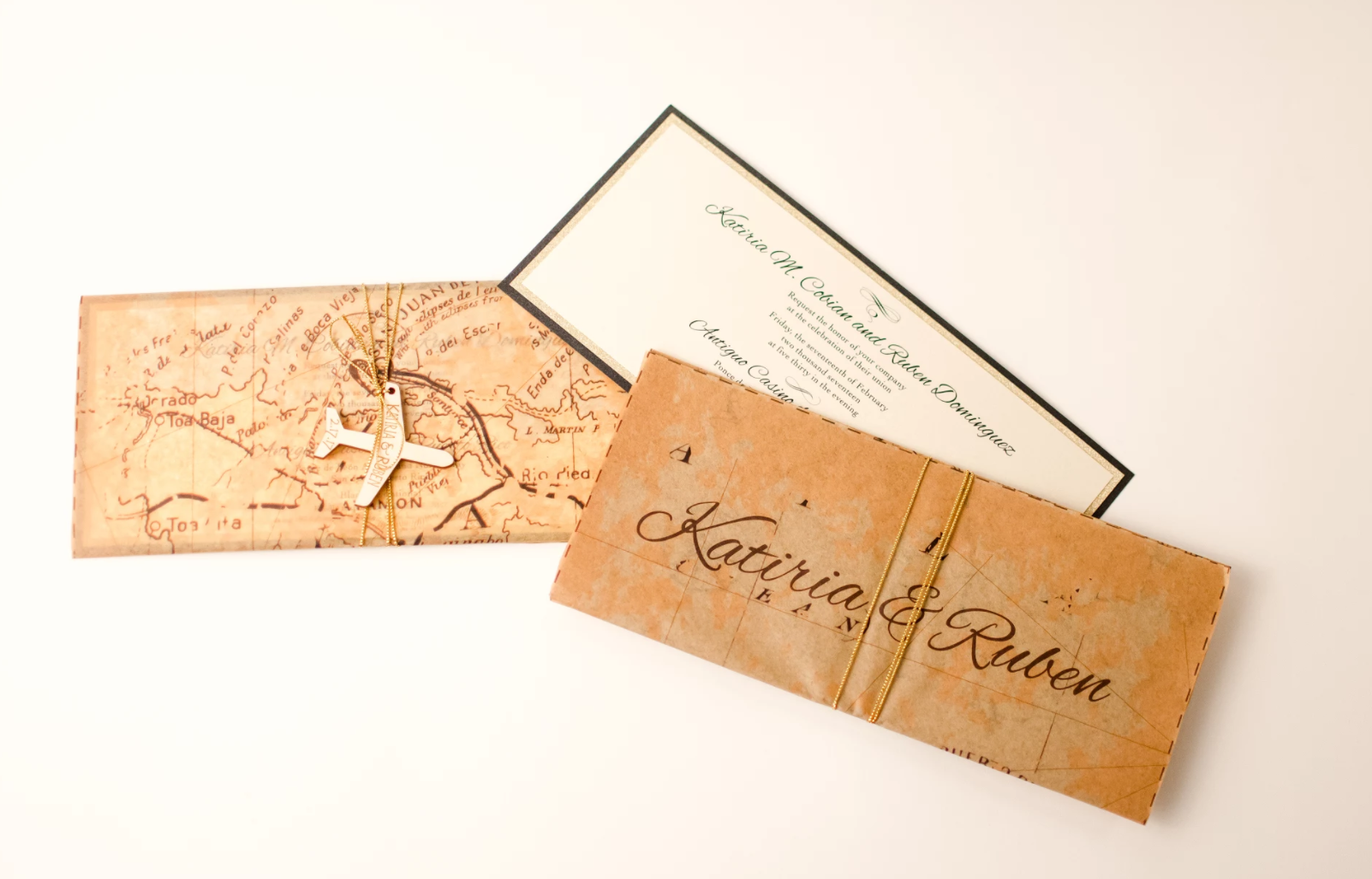 Occasionally orders for custom tissue paper come through that are so interesting and eye-catching that we have to know the intended use. This was the case with some map-printed tissue paper a few months ago. The design was interesting, and they made a special request to ship the tissue paper totally flat without rolling. After printing and shipping, we followed up with the customer because we were dying to know what they were planning to do with it. The answer did not disappoint!
The order came from Melisa Rodio and her mother Noreen Rochford. The two women own Live Love Party Designs. They put together a unique, totally beautiful wedding invitation for a couple who were planning a destination wedding in Puerto Rico. The tissue paper was used in place of a pocket fold to wrap the invitation prior to slipping it in the envelope.
The bride wanted something lightweight, as she would be sending quite a few invitations via international mail—so tissue paper was just the thing! Live Love Party Designs created a vintage style map. They wrapped the invitation in a trifold, tied a cord around it, and from the cord hung a little wooden airplane cutout with the bride and groom's names engraved on it.
Totally gorgeous results!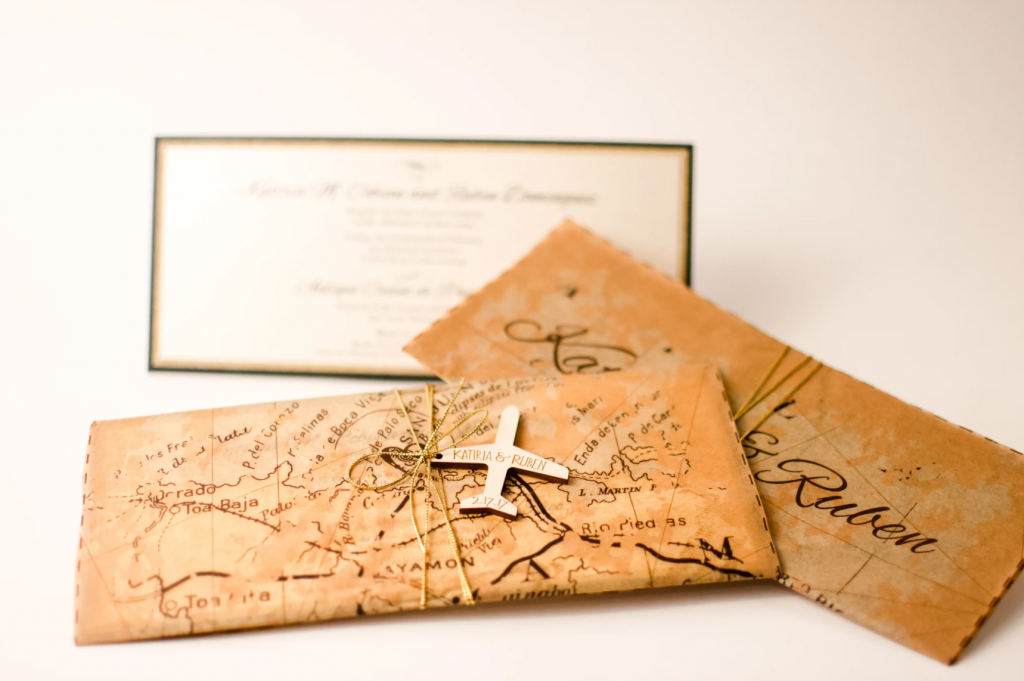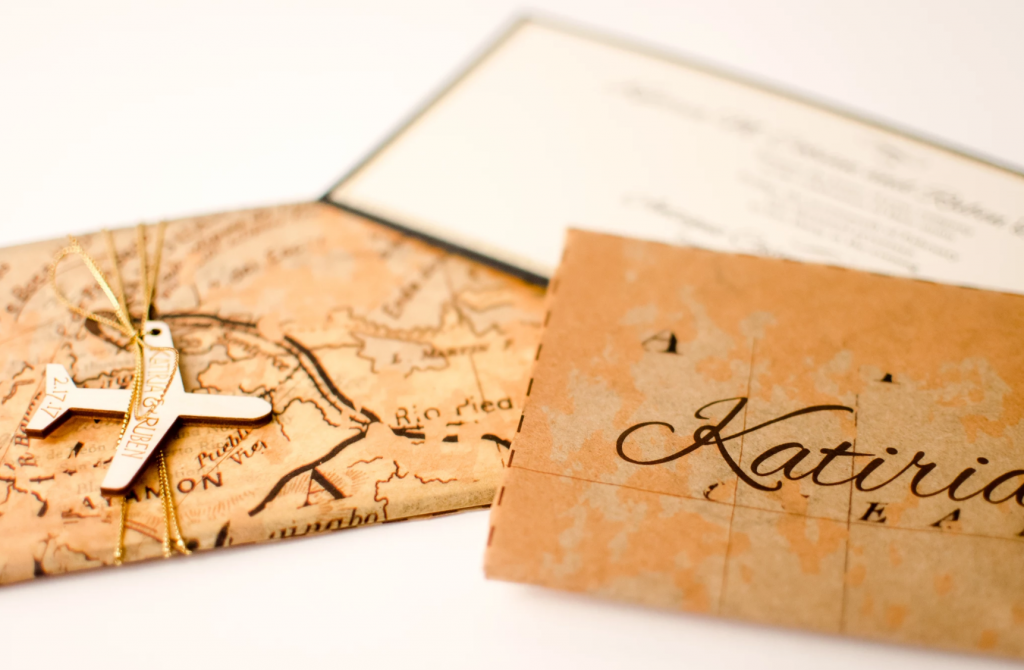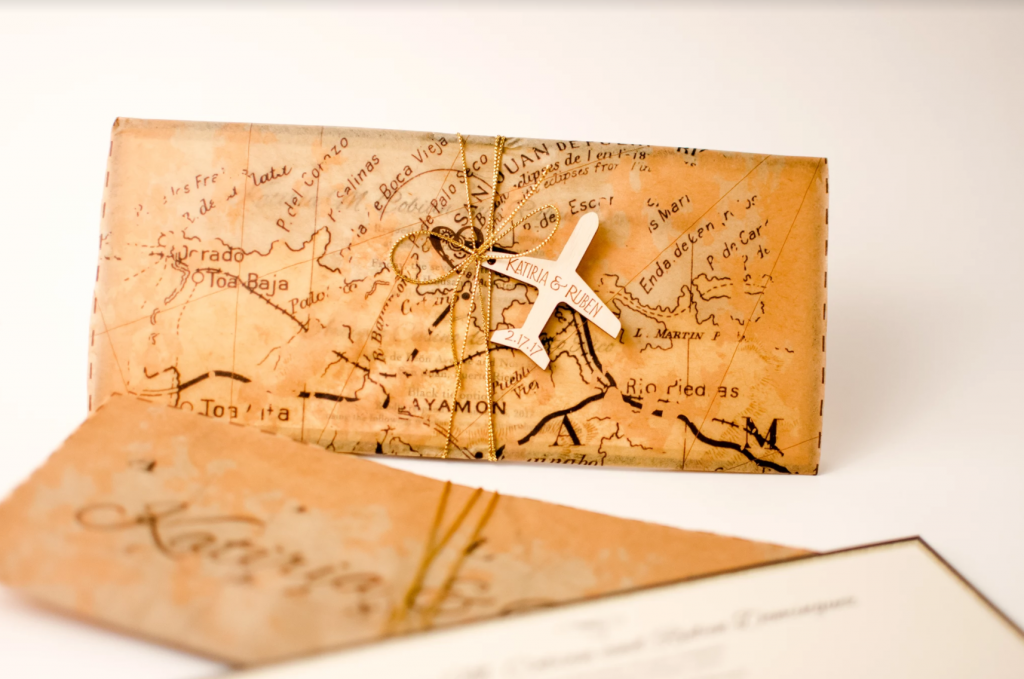 Are you interested in ordering a custom-designed tissue paper? Order today!