We are obsessed with one of our latest custom tissue paper customers: Badass Backpacks! Their company embodies the perfect combination of art, thoughtful design, and passion for their work. And one of our favorite things—they have a crystal clear vision for how their product should look when it gets into the hands of their customers. They have decided custom tissue paper is an important step in the completed product. We spoke with Adam Lemmon, owner, about his fascinating company, his inspiration, and his life outside of badass backpacks!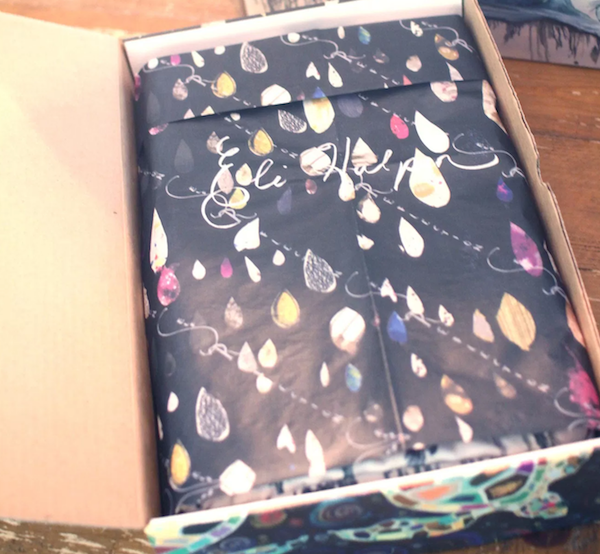 Why did you decide to start Badass Backpacks?
I had this one backpack (it was an Italian made Invicta backpack) that I used all over the world. That backpack was bright, loud, and beautiful, and people would come up to me all the time to ask me about my bag. I met some of the coolest people in my life via conversations started about my backpack. So that got me started on the whole thing. I decided that I wanted to create beautiful backpacks that are designed to start conversations.
Why are you passionate about art? And why backpacks?
I love this question. For Badass Backpacks, I think about both art and backpacks at the same time.  It's actually where our logo comes from. Our logo tiles are the same size.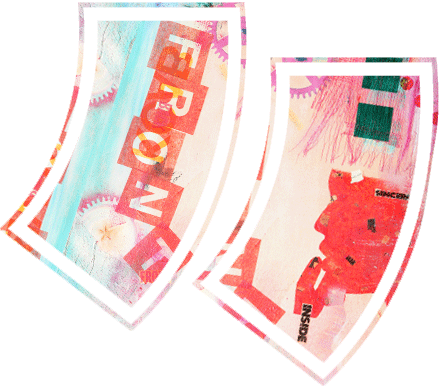 Sometimes it looks like one is bigger than the other. But that's just an optical illusion. Switch them to the other side, and now the other one appears to be bigger. And so it goes with Badass Backpacks— we need both happening at the same time.
My passion for art was initially inspired by my first art teacher, Cheryl Hicks. In her classes we learned to level up our capacity to create, by learning how to observe, listen, and see. Intoxicated by the possibilities of art, I was hooked.
As for backpacks, the short answer is that I've always loved backpacks because they are beautiful and mysterious. They make me smile. And that's probably enough. Longer answer: I am obsessed with backpacks because they are never complete on their own; what's inside a backpack is always changing. An accessory that's a companion, waiting for you to put yourself inside and to go an adventure. Maybe it's a small journey. Maybe it's an epic journey. But a backpack is the perfect vessel to you help you carry your things. When you want to know about the journey that a traveler is on, you can ask them what's in their backpack, and you'll learn more than you ever wanted to know.  Sometimes we share openly what we are carrying in our backpacks. Sometimes we don't dare share what we are carrying with us. I love looking down a crowded sidewalk and seeing lots of people walking with their backpacks. It's mysterious. What journey are they on? What have they chosen to put in their bags?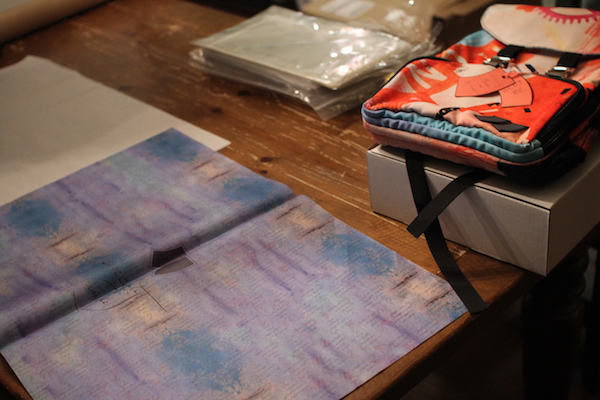 How do you decide which art and themes to feature?
Rusty Kocian, co-founder of Badass Backpacks, leads our creative process for exploring art, artists, and project themes. At the beginning, we overwhelmed ourselves with beautiful lists of possibilities— the number of themes to explore became endless. To help us focus and right size our signal-to-noise ratio, Rusty created a process that we use at our weekly creative sessions. That process facilitates conversations and discovery centered on 6 things: Art, Theme, Story, Gift, Tribe, and Movement. We want these 6 things to go into the design and creation of the bag, and we want the bag that we create to generate these 6 things.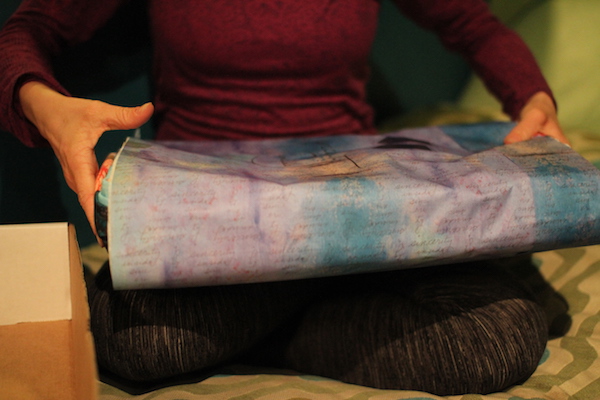 Why is presentation in your packaging important?
Packaging gives our bags an extra touch, and we absolutely consider it to be important. Many people who buy our bags are buying them as a gift, and so when it arrives, we want the person opening it to feel special. We also want them to pause, even if just for a moment. We want our packaging to grab their attention. "Wait!", the packaging screams—this might be important. We want the experience of owning and using a Badass Backpack to give the wearer some comfort in asking big questions—big questions about the world, and big questions about their own journey. Intentional and beautiful packaging is the start of that journey, and in such a fast-paced world that we live in, we want our packaging to slow down the person opening it.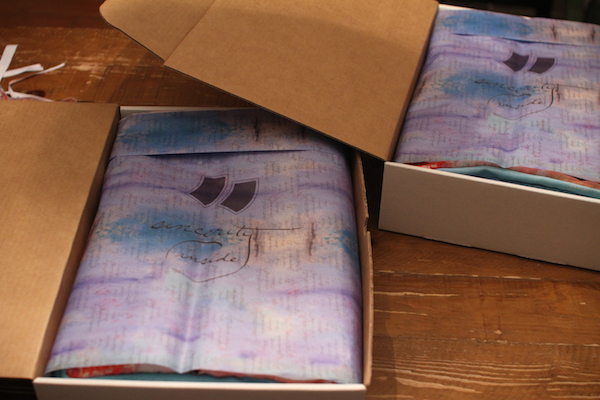 Do you have a success tip for other new business startups or makers?
Yes. The following advice is derived from a Seth Godin open Q&A session that I attended years ago.  It's advice that helped me greatly: Go buy a notebook, or grab some scratch paper, and go to a cafe (best if it's a cafe you don't normally go to), and sit down with a blank page, and write down what you're scared of. Ask yourself sincerely, and explore closely: "What am I scared of?" Now then, if you are a human being, it is very likely that 10 minutes or less into this exercise, you have already gotten distracted and drifted off, the mind procrastinating. When you catch yourself drifting off, come right back to the notes you started, and now ask yourself this question again. What am I really scared of, right now? But…answer for real this time. Spend time coming to understand the challenges, the unknowns, and the hardest parts of what you are about to do. Fear. Explore it closely for as much time as you can, and be honest with yourself. When you are done, look at your page. You now have an important list in front of you. What are you going to do about it? (source: Seth Godin)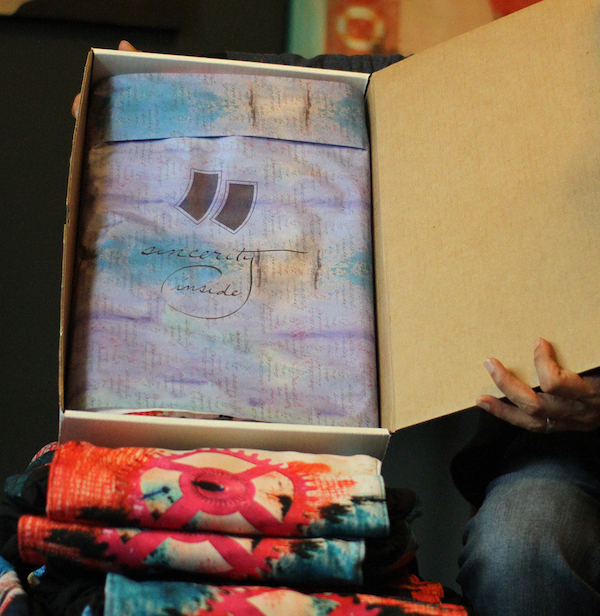 About Adam Lemmon:
At rest and at ease Adam is an impassioned modern impresario, weaving together resources and opportunities to put on a show. During his 15-year career in the world of SaaS platforms, he delivered training sessions and strategic consulting dotted with observations, insights, and metaphors that always left his clients wanting more. Improvisational theater, artistic self-expression, and a pension for making anything and everything more interesting all fuel Adam's need to march to his own drum. As the owner and founder of Badass Backpacks, Adam is striving to connect the dots between creating beauty and creating life-changing experiences for our customers and the world of which we are all a part. You'll find him at the many cafes that dot the map of Austin, TX, where he lives, loves, works, and plays with his family. Adam and his wife, Nancy Lemmon, are learning and growing with their 3 children, Hudson, Phoenix, and Alejandra.
______________
About Badass Backpacks, LLC:
Badass Backpacks is a collaborative art project dedicated to self expression and creating connection through conversations. We make art-inspired bags that are ready for adventure. Badass Backpacks believes that your backpack can be more than just a backpack.  We believe that it can be expressive and thought provoking. We believe that it can be a companion on your journey; that it can remind you to ask big questions, and it can remind you to put yourself inside each step of the way.
We seek to build bridges—connected experiences and products worthy of starting a conversation—helping our community find more ways to tell their stories. And giving them a bag for that journey. We are based in Austin, TX, and all of our bags are crafted with love, made right here in the USA.
Contact info for Adam Lemmon: adam@badassbackpacks.com badassbackpacks.com, Blog, LinkedIn.