When people purchase a custom gift bag, it's often treasured by the recipient.  Where most gift bags are used and tossed, a personalized gift bag becomes a keepsake.  It's part of the gift. (Sometimes the best, most personal part!)
We are innovating products every day, and our next bag is coming out soon. For a sneak peak, we are presenting another out-of-the-bag idea just in time for Mother's Day. Elevate flowers to a new level by personalizing the package using this 5" custom gift bag. The flowers, which came in a 4" pot and are available in most grocery store floral departments, have a plastic liner that fits perfectly into the gift bag. This gives mom, or anyone special in your life, the perfect reason to hang onto and display the bag for all to see.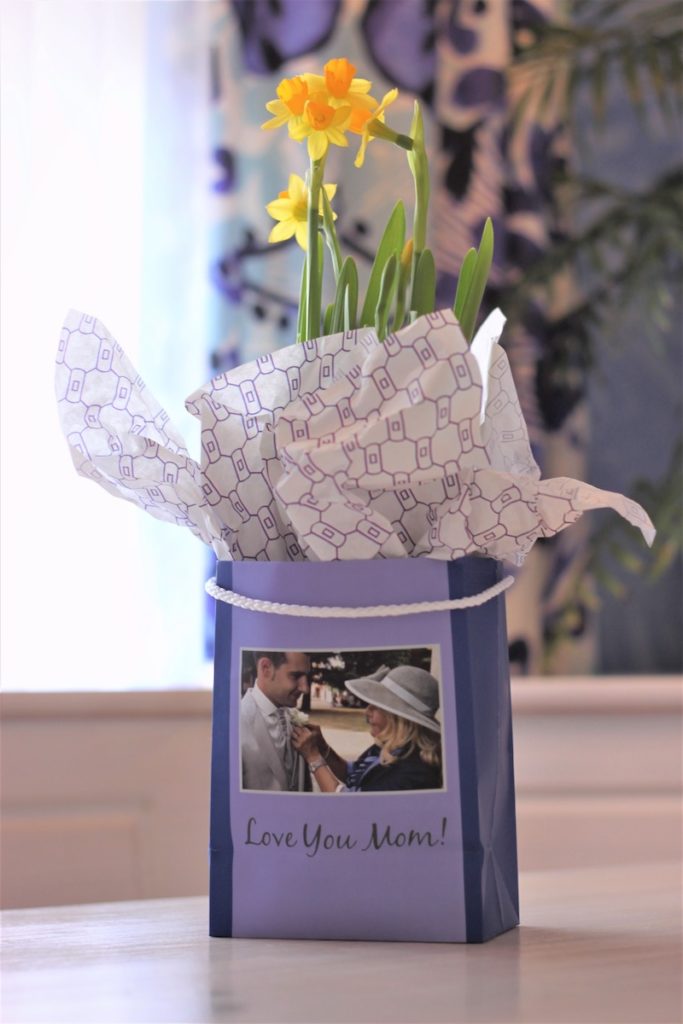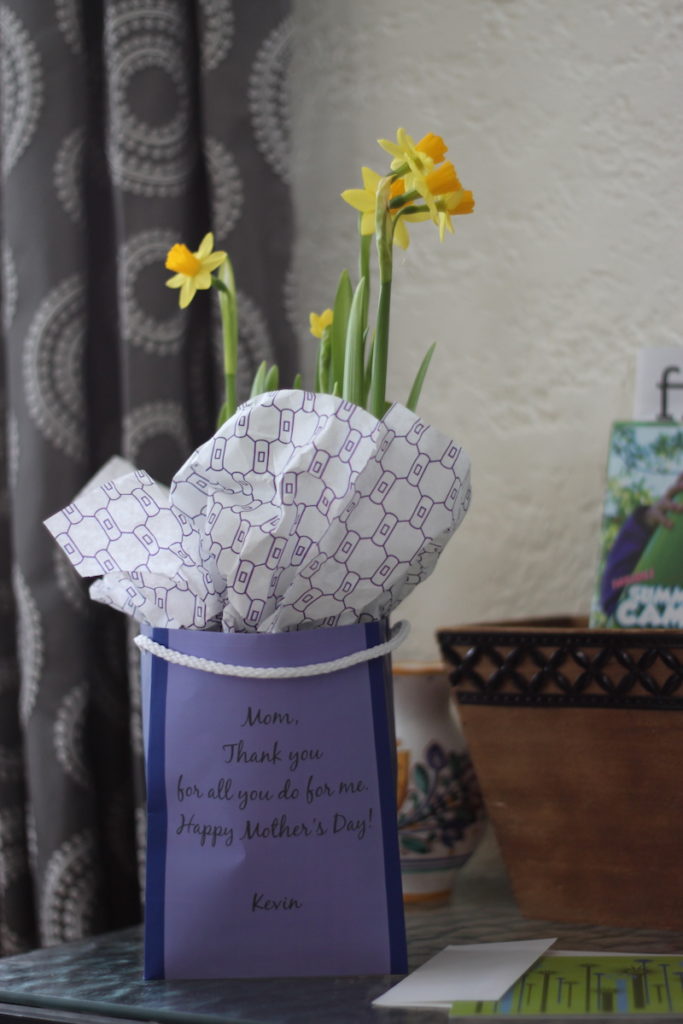 Interested in ordering your own custom bag for your flower gift? It is not yet available online, but as a special insider you can order one upon request. Email the sales team at sales@digi-wrap.com and ask about the "Flower Gift Bag." We will help you create incredibly personalized gifts for your loved ones.