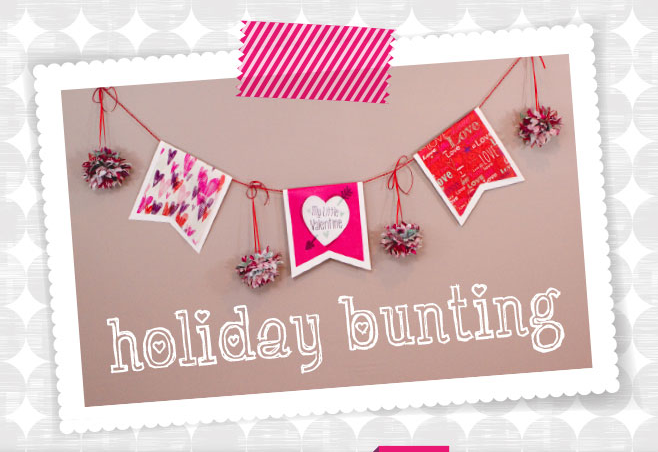 Although we can't all be Pinteresting, with a little tissue paper, some easy step by step instructions, and a few other supplies we can masquerade as the craftiest of crafters! Sometime the simplest decoration ideas are the best way to dress up a room for any holiday. We've made it simple for you to create your own holiday bunting. Just follow the steps below!
1. Gather supplies. You'll need colorful string, yarn, or twine; scissors; double-stick tape; cardstock paper; a pencil; a hot glue gun. And of course, you'll need tissue paper in your favorite custom design. (Or you can order some with our special-designed Valentines patterns. Download the Valentine designs at the bottom of this page.)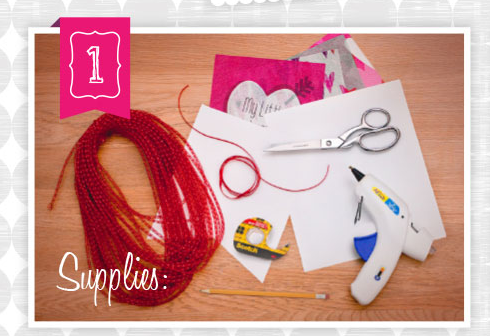 2. Use flag templates. (a.) We've created easy templates for the front and back of the flags. You can trace the templates onto the tissue and cardstock, cut, and you'll have flags that are the perfect size!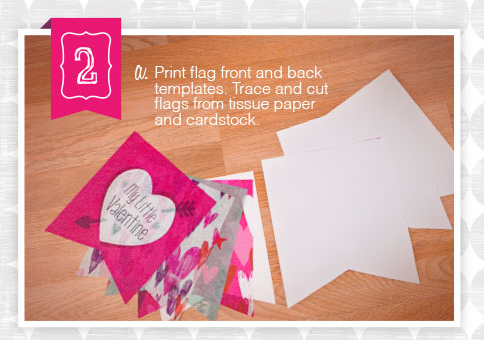 3. Assemble. (b.) Layer the tissue flag over the card stock backer and secure them together with the double-stick tape. (c.) Fold the assembled flag over the bunting ribbon at the top and hot glue it into place.

Your bunting is complete! If you want to go the extra mile, learn how to create hanging pompoms here.
Order your custom-design tissue paper today!
If you like these Valentine designs, feel free to download and have us print you some!
Download My Little Valentine Art File (8.6 MB)
Download Pink Hearts Art File (3.5 MB)
Download I Love You Art File (3.3 MB)
Download Multicolored Hearts Art File (4.3 MB)