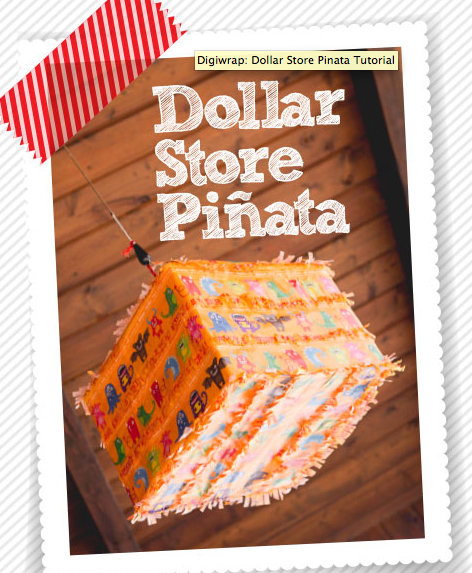 Birthday parties have become the new weddings—everyone is going all out in crafty and Pinteresting ways, more than ever before! You may think you don't have the skills to pull off an impressive, sharable, wow-worthy party for your little ones (or loved ones). But when you use our custom printed tissue paper, you will be amazed at what you can do with just some scissors, tape, and a pre-made dollar store piñata! Fool them all with this simple dollar store piñata upgrade.
1. Gather supplies. You'll need double-sided tap, scissors, a piñata from the dollar store, and party-themed tissue paper. Match your invitation, or choose some of the guest-of-honor's favorite things, pictures, or a special, personalized message. Order your custom tissue paper today! (You can also use it for party decor (like a bunting) and tissue paper so your theme will be fully executed!)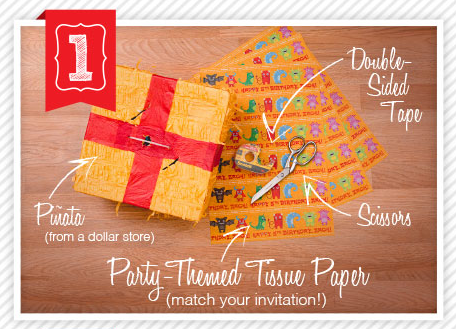 2. Cut strips. Cut the tissue paper into smaller strips that work with your design.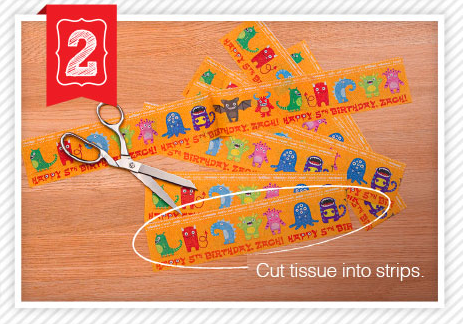 3. Create fringe and tape. (a.) Snip the strips vertically along the lower edge of the tissue to create the fringe. (b.) Apply tape along the top back of the tissue strips. (c.) Starting at the bottom corner of the piñata, apply the taped strips. Slightly overlap the rows to cover the original piñata.

Voila! Your tissue paper upgrade is complete!
Order your custom tissue paper today to use for your piñata, bunting and gift wrap. Your guests and friends won't believe the detail you put into your party! (And they don't have to know that all it took was one custom tissue paper order!)