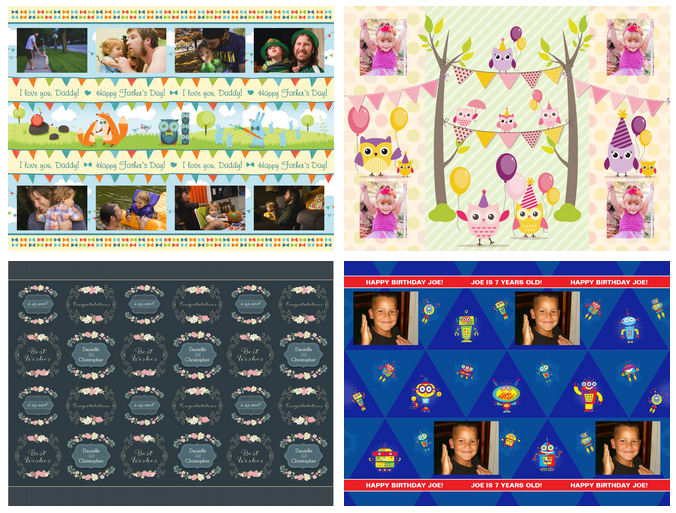 We know you want the process of ordering to be easy, so we work hard to keep things intuitive. We have recently simplified the ordering process even further, so you can place your order and get on to the fun part of anxiously awaiting its arrival.
Some Digiwrap customers want a more customized, complex, or larger order. Some want to simply choose a pre-designed template and upload photos to make the tissue paper your own. Now, when you chose to "Order" by clicking the hot pink button in the upper right corner, you will be able to choose the ordering portal that suits your needs best.
Businesses: This portal is for those who are looking to order 50 sheets or more who usually want either a fully customized design, logo tissue paper, or solid-colored tissue paper (we have over 90 colors available!). Typically people who order through this portal own a business, a small business (including Etsy shop owners), or they are ordering for a large event. This portal will take you to the Digiwrap store.
Consumers: This portal is for those who need a low quantity (1-100 sheets) who want a template that is pre-designed and ready for you to upload your own message or pictures. Templates available include tissue paper for holidays, birthdays, and special occasions like weddings. This portal will take you to the Zazzle ordering page.
So go ahead and place your order for custom tissue paper. It's easier than ever!