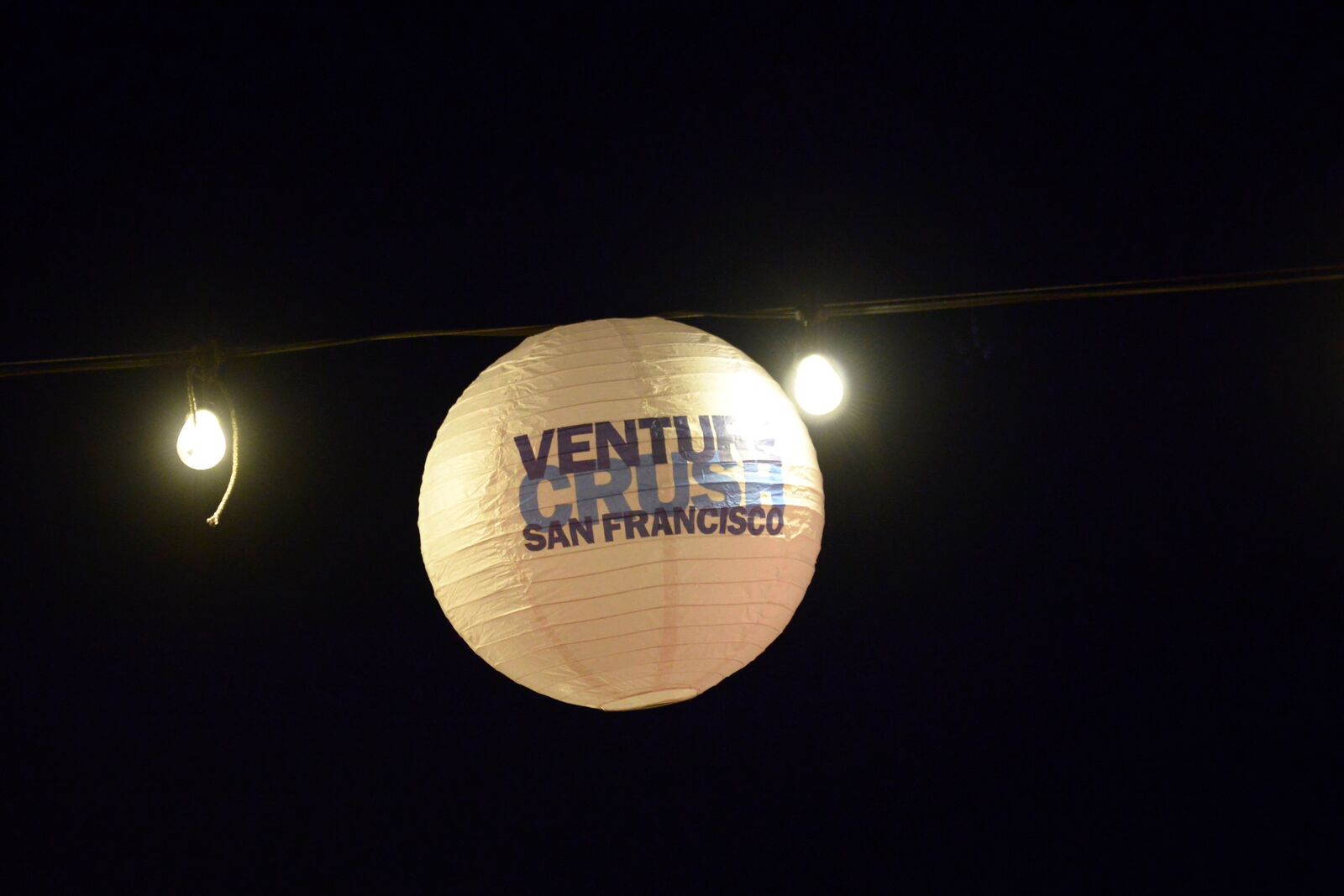 We love to see our clients make creative use of our custom tissue paper—and this one is no exception! We recently worked with Venture Further Events to help them execute tissue paper lanterns that would help to highlight sponsors of the event. Venture Further Events is a super creative event-planning firm that works hard to outdo themselves with every event. They were producing VentureCrushSF for the fourth year, and their theme called for tissue paper lamps.
"We are always looking for fresh ways to provide recognition of the companies that sponsor events," said Carly Spoljaric, CEO of Venture Further Events. "It's easy to create branded cocktail napkins and call it a day, but we aim to surprise and delight our clients with new, exceptional ideas. Our goal for the event was to transform the venue into an international night market, with exotic street vendors and bright, colorful decor. When we hit a road block on sourcing custom lanterns to hang in the courtyard, we had to think outside the box. We started playing around with different materials to see if we could create the same style by hand."
Venture Further Events sourced the lamps, and discovered that the only material that would create the effect they were looking for was tissue paper. They called Digiwrap, and we worked with them to decide the appropriate size for the sheet and logos. Venture Further Events cut and applied the logos to the lamps, creating the best, most seamless way to feature a sponsor logo we've seen.
"With the help of Digiwrap we were able to turn our ideas into a reality. From our team to yours, thank you!" said Carly.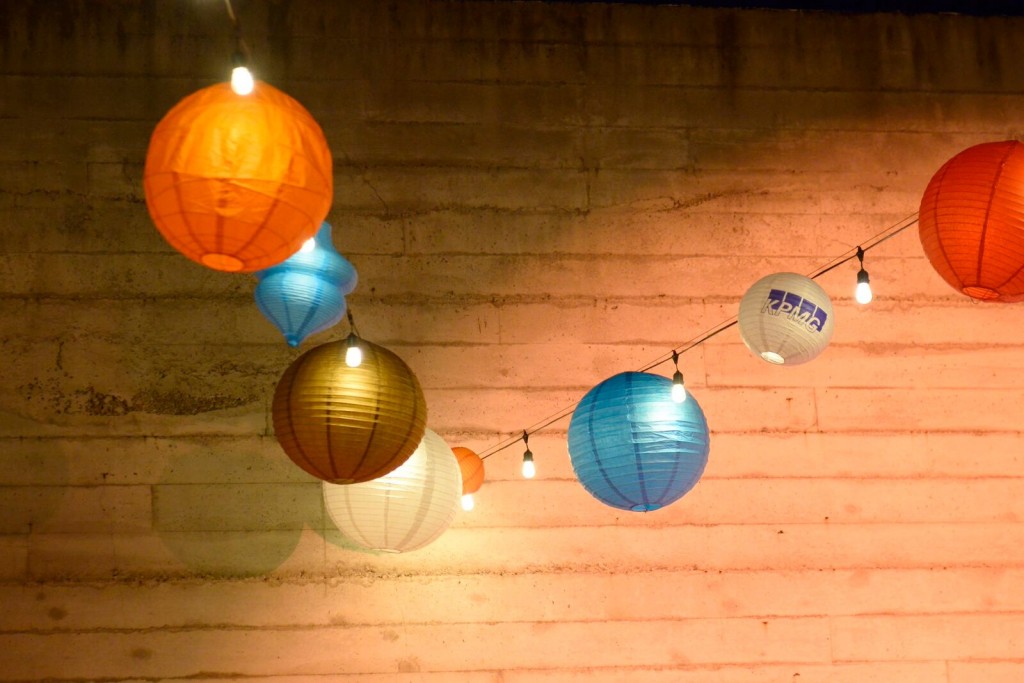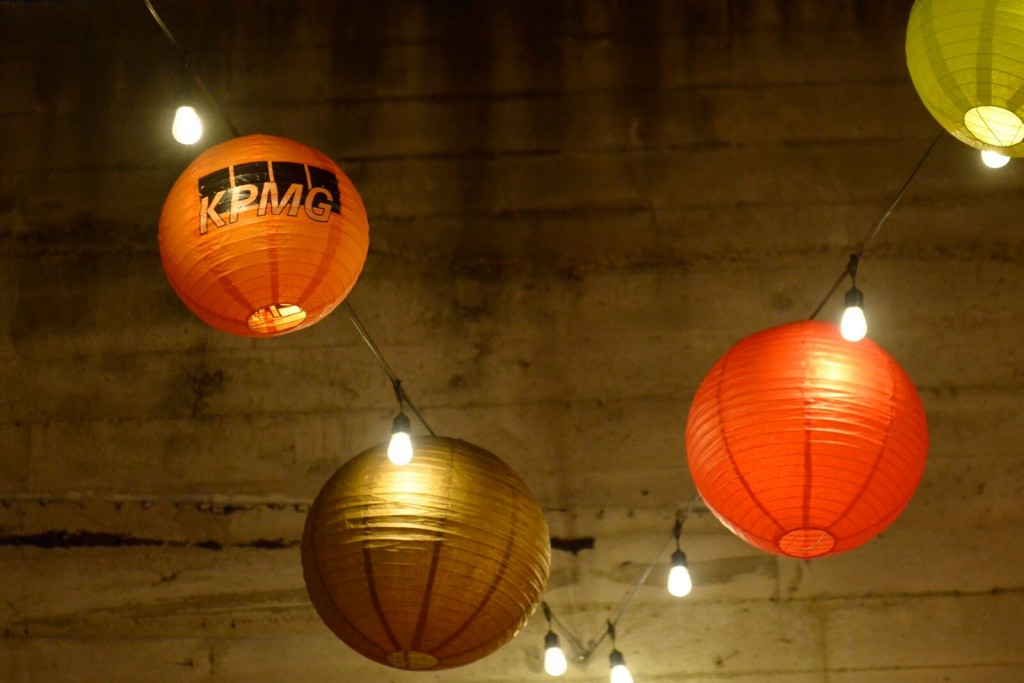 Learn more about Venture Further Events and the event below.
What was the event?
VentureCrushSF is an exclusive, invite-only event hosted by the Tech Group at Lowenstein Sandler that brings together technology investors, founders, and executives for a series of intimate roundtable forums relevant to the tech community. Following, industry insiders gather for a special evening affair featuring select winemaker guests sharing their most unique and treasured collections, as well as a spread of the Bay area's most collective cuisine, and a live musical performance by solo artists Rhett Miller and Sarah Watkins. This was Venture Further Events' fourth year producing the event.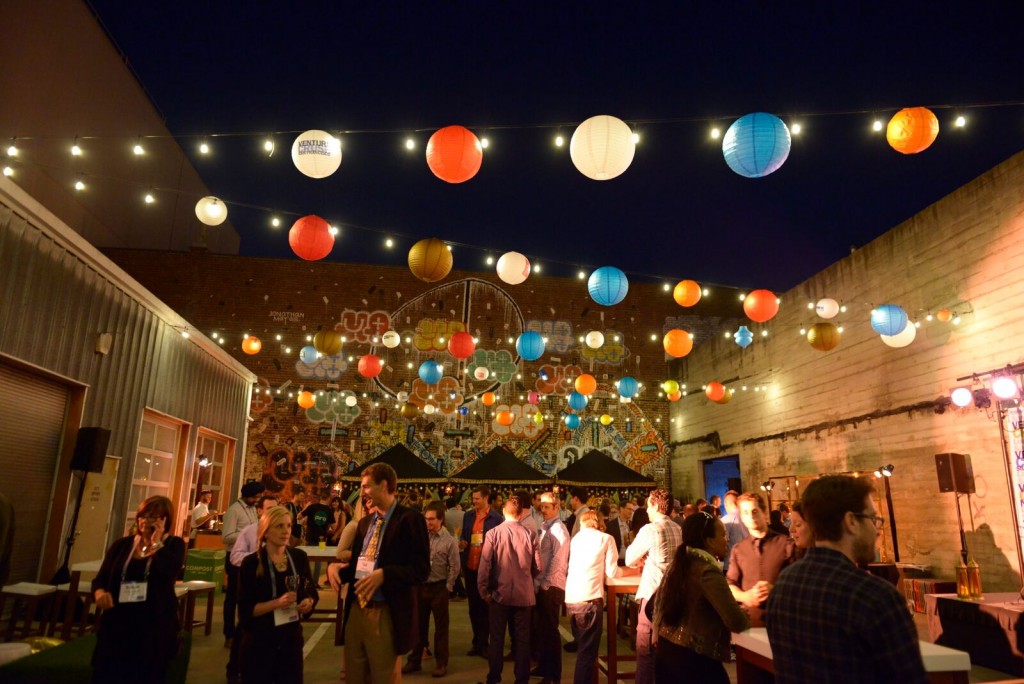 Why are you passionate about event planning?
At Venture Further we pride ourselves on crafting unique and memorable experiences for our clients and their guests. There is nothing better than creating a vision, then challenging ourselves to make it a reality and something that really stands out from the rest. The Bay Area tech scene is saturated with events, conferences, and parties, so there is an element of constant innovation required in order to continually exceed client expectations. At the end of the day, it's about making our clients smile. Making them feel part of something special, while knowing that every last detail has been planned for and considered.
What inspires you when you are planning an event?
It sounds cliché, but pushing ourselves to do things that have never been done before. We try to stay true to our tagline, "Known for taking things too far!" We consider ourselves fortunate to be based in the San Francisco Bay Area which provides a breathtaking canvas and an array of one-of-a-kind venues. Our imaginative nature, unique style, and experienced team allow us to create an experience that guests won't find anywhere else.
Why is presentation important?
It is important to keep in mind that your client is your customer. The presentation of each and every event is a representation of your customer and their brand. At Venture Further, we take this seriously and always consider ourselves an extension of each client's team. We routinely tell our clients that if they can get guests to their event, we'll be sure they want to stay. When you present an experience that delights the senses, people naturally want to stick around for more.
Do you have a creative custom tissue paper idea? Contact Digiwrap to find out how we can help you today.