We love when smart brides and grooms take advantage of our custom gift bags for their wedding favors. Since the gift bags can be fully customized and printed in a short run, custom printed gift bags make the perfect, personal wedding favor. With a custom gift bag, you can personalize your wedding favor while still sending your guests home with the things they crave—chocolates, candies, or anything you choose.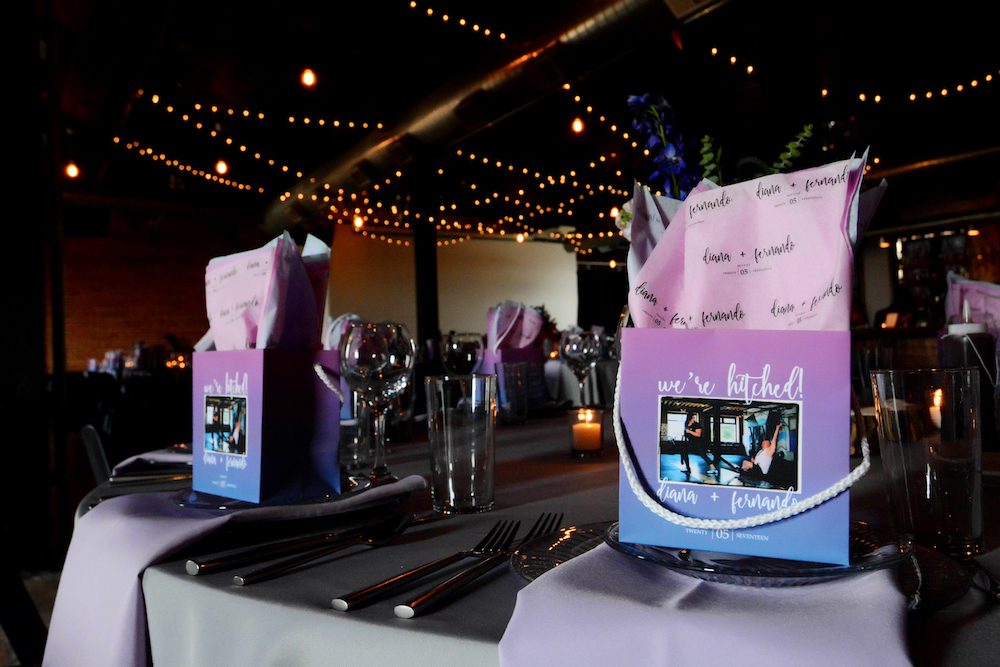 Recently, we were excited when a Chicago bride printed custom gift bags for her guests. This wedding celebration took place at Bottom Lounge in Chicago's West Loop. The couple enjoys crossfit together, so they decided to incorporate it into their design. A friend of the bride and groom designed the bag and custom tissue paper to match their invitations and color scheme. The wedding favors were filled with heart-shaped chocolates. The guests loved the bags, and we noticed a few people snagging any extra unattended ones at the end of the night.
Congratulations to the bride and groom!
Photos provided and used with permission by Lori Sapio Photography.
Would you like to order custom gift bags for your wedding? Order yours today!
We also offer custom printed tissue paper. Design your own, or choose from one of our many easy "fill-in-the-blank" designs.