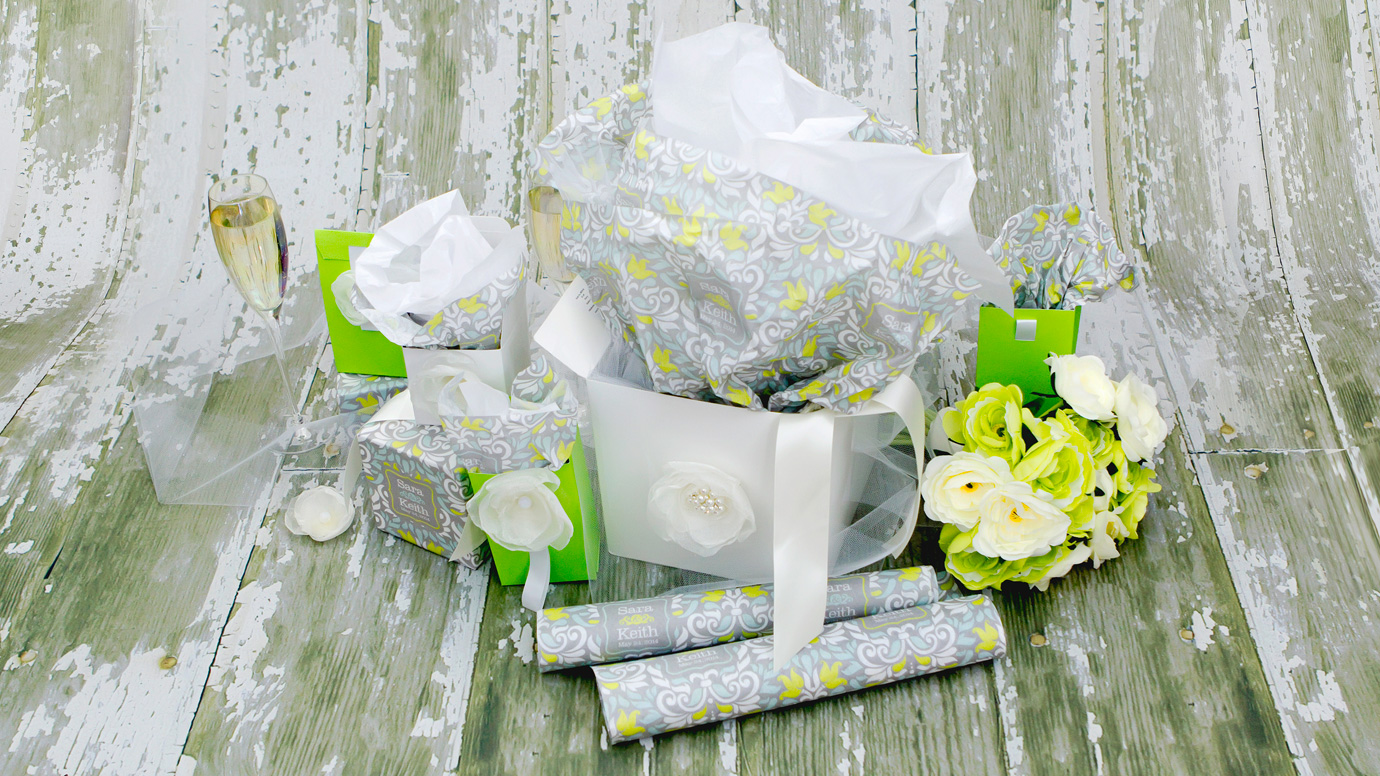 You want your big day to be everyone's favorite wedding. You want people to be in awe that you thought of every detail. Use custom tissue paper with your wedding date and names to wrap the favor so they can take home a reminder that you thought of everything. This way you can wrap up anything—candy, almonds, a sampling of items from where you live—and it still has a special, personal touch your guests will appreciate.
Design ideas for wedding custom tissue paper:
1. Name Design. Use your wedding colors and create a design with your names and the date. We even put together a Wedding Fleur design (pictured above) that allows you to simply insert your name, wedding date, and even customize your own colors!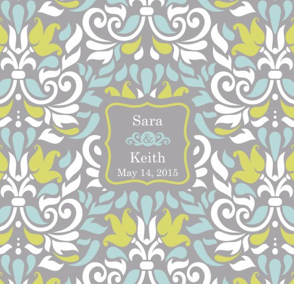 2. Photo Album. The four color process on Digiwrap custom tissue paper is beautiful. Use your favorite photo. Or better yet, select several photos from throughout your relationship and create a repeat pattern design. We also have a "Quick Order" design that you can just upload a photo into and go!
3. Customized Colors. Wedding colors are important, and you want tissue paper that matches your vision exactly. (Just ask Julia Roberts in Steel Magnolias—Sally Field, playing her mother, called her colors "pink and pink", but Julia Roberts's character knew just what shades she wanted—"blush" and "bashful".) Order custom tissue paper if you are looking for the perfect shade you can't find anywhere "off the rack!" In our Plain Tissue Paper selection, we offer almost 100 different shades (including 10 different shades of pink tissue paper alone!)
Ready to print your custom tissue paper to create the perfect wedding favor? Order yours today.