We love our custom tissue paper customers, since we know that they love to make things special! And what could be more special than a couple's big day? Digiwrap Customer Live Love Party Designs recently put together an awesome wedding invitation using custom tissue paper for their clients who were having an incredible destination wedding. We sat down with Noreen and Melisa, the mother/daughter team behind Live Love Party Designs, to get a feel for who they are, why they are passionate about their work, and how they have elevated the wedding invitation to such an awesome level.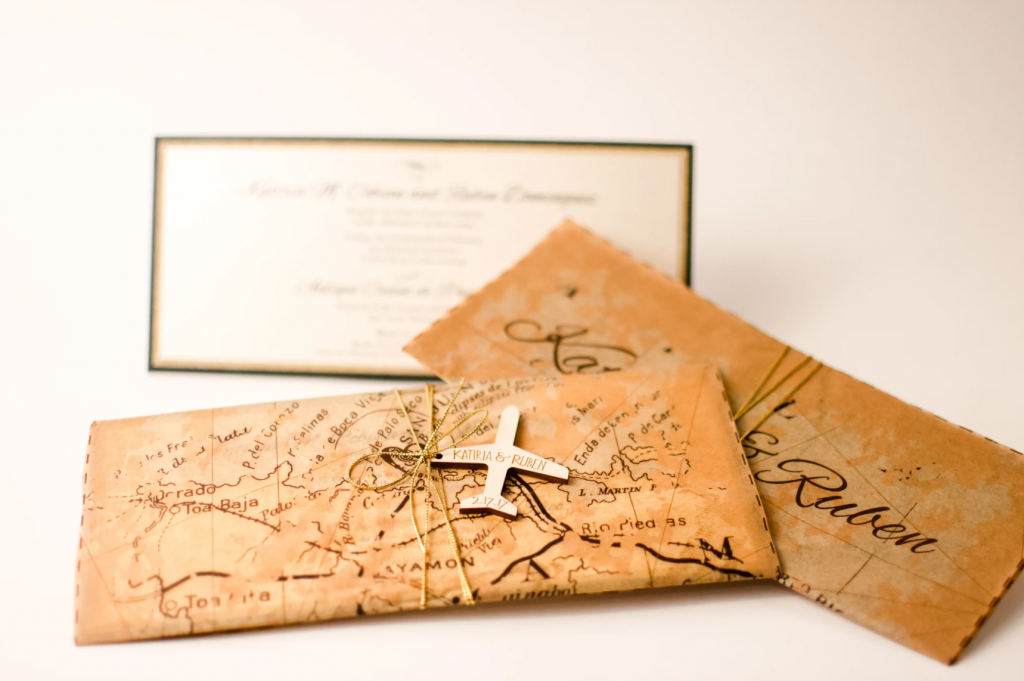 Who are your typical clients?
Our most typical clients are brides and grooms who are looking for custom invitations that are uniquely personal and reflective of their own tastes. We strive to work with clients who want to set the tone for their wedding with their invitations, and not only invite their guests but also excite them. We also work with mothers and fathers who are throwing birthday parties, communions, and bridal/baby showers for their children. Our clients usually cannot find what they want online so they come to us with a vision, and we make that come to life. And of course we serve those clients who are not sure what they want and ask us to create a vision for them. We even work with corporate clients like Dylans Candy Bar, in which we provide digital invitations for all of their parties in their NYC, Miami, and Chicago locations.
What are your favorite projects to do for clients?
Our favorite projects to do with clients are those that make us think outside the box. We love to creatively come up with ways to uniquely cater to each of our client's interests and needs. We love projects with embelishments and lots of detail as those always seem to stand out the most.
Why are you passionate about your work?
We are passionate about our work because we are creating stationery that symbolizes a monumental moment in our clients lives. When we design and deliver invitations to our clients, we see their excitement. Invitations truly begin the process for an event, and we are so happy to be able to bring that joy to our clients.

What inspires you when you are designing something new?
When designing and creating, we love to really cater to our clients' needs. Getting to know the mood of their event can really help. We look for inspiration by looking at pictures of their venue, their choice of decor, and the color scheme, of course. We keep on top of trends, but only incorporate those that are in line with our clients' style. What's it like to work as a mother/daughter team?
Working as a mother/daughter team is much easier than some may think. We can take each of our strengths (and weaknesses) to work better together and for our clients. We can support one another in different ways than most can and can openly communicate without there being any barriers.
What do you do for fun?
Noreen, the mom of the duo, enjoys hiking and biking. She also enjoys all kinds of crafts, sewing, and refinishing furniture. Making Halloween costumes for her three-year-old grandson is especially rewarding. And she loves just spending time with him. She is hoping he will be old enough to want to go camping soon.
Melisa, the daughter of the duo, enjoys spending time with her husband and their three-year-old son, along with their family and friends. She also enjoys crafting at all hours of the day and night—simple things like creating tablescapes for her Thanksgiving dinner and planning her son's birthday parties a year in advance. :) When time allows it, she also enjoys reading and doing projects around her house.

Learn more about Live Love Party Designs.