Photos: Digiwrap Had a Blast Presenting at DScoop and How Conventions
Earlier this year, we were honored to be asked to speak at two of the countries top conventions for print and design: DScoop, held in Phoenix, and How Design Live in Chicago. Scoop is an experiential and fast-paced conference for those in the digital printing and graphics industry. How Design Live is one of the largest annual gatherings of creative professionals in the world. At both events, we got to speak about our innovative products, our marketing and creative process, and our recent exciting adventure on ABC's Shark Tank.
During the DScoop presentation, we showed our ABC Shark Tank clip as well as a personalized message from our favorite Shark, Kevin O'Leary. In his clip, O'Leary said Digiwrap "exemplifies the innovation happening in the printing industry." Thank you for your kind words, Kevin!
Here are a few photos from our presentation: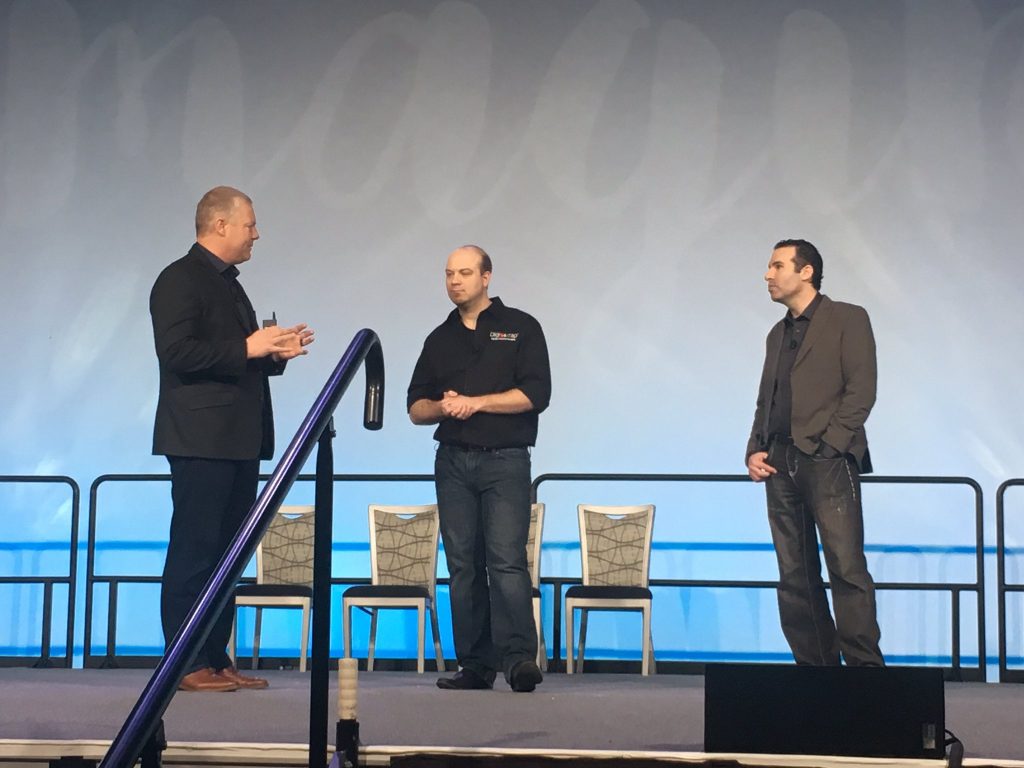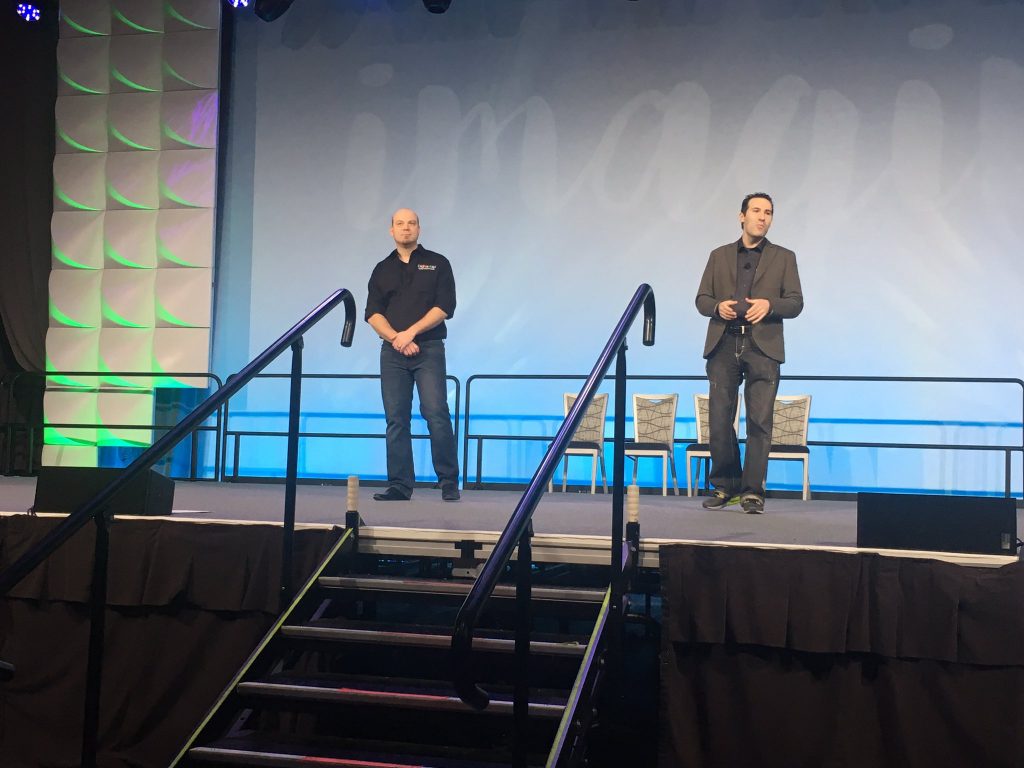 We also were fortunate at that event to win an Inkspiration Award for our fully custom gift bag!
At How Design Live, we joined Sabine Lenz, the founder of PaperSpecs.com to talk about hot print designs and trends. At our booth, we welcomed visitors and even vendors to design their own personalized bag on the spot in just minutes. We were able to print and produce our visitors' creations for pick up during the event! As you can see, visitors took their bags in many different directions and had a lot of fun doing so!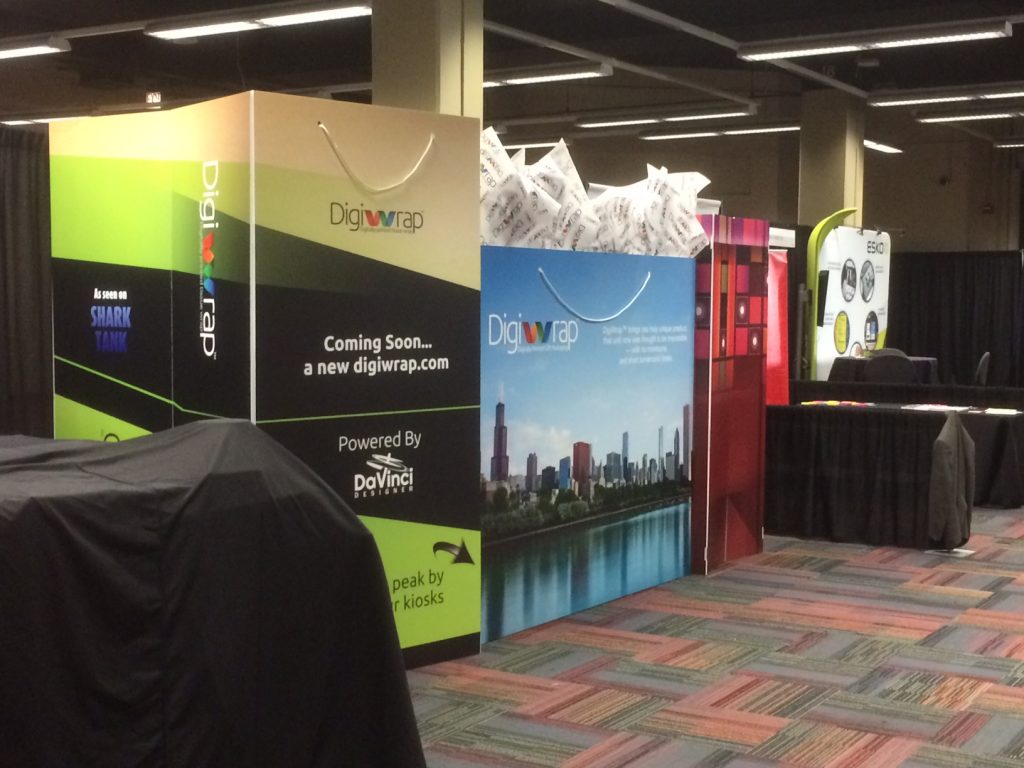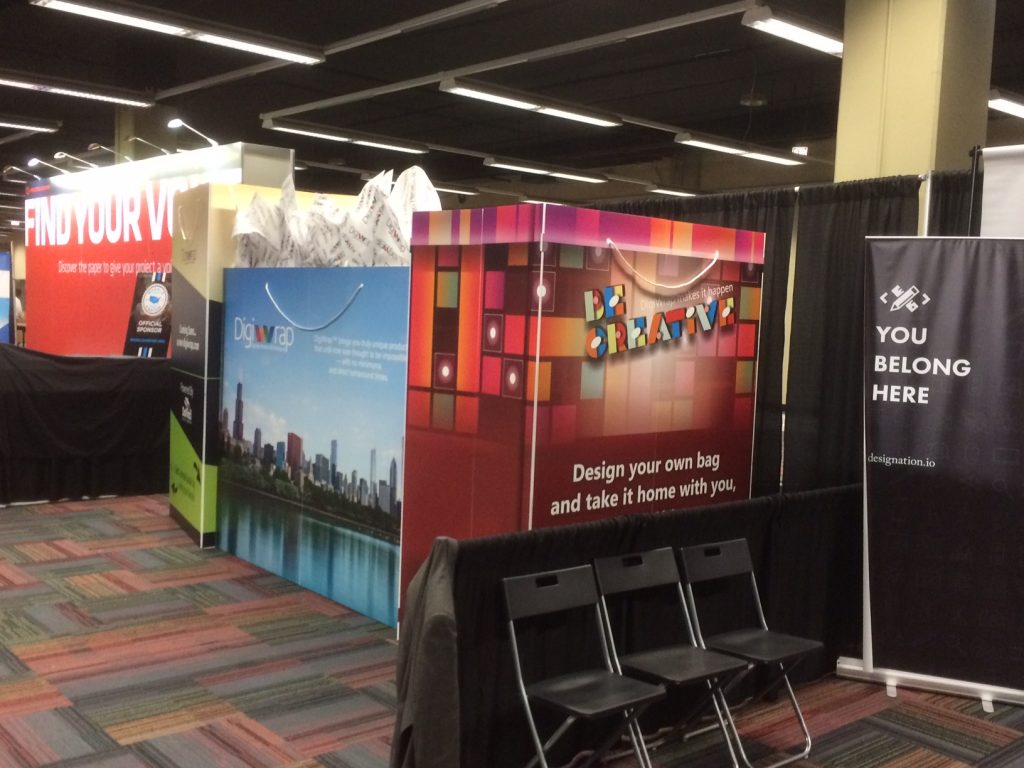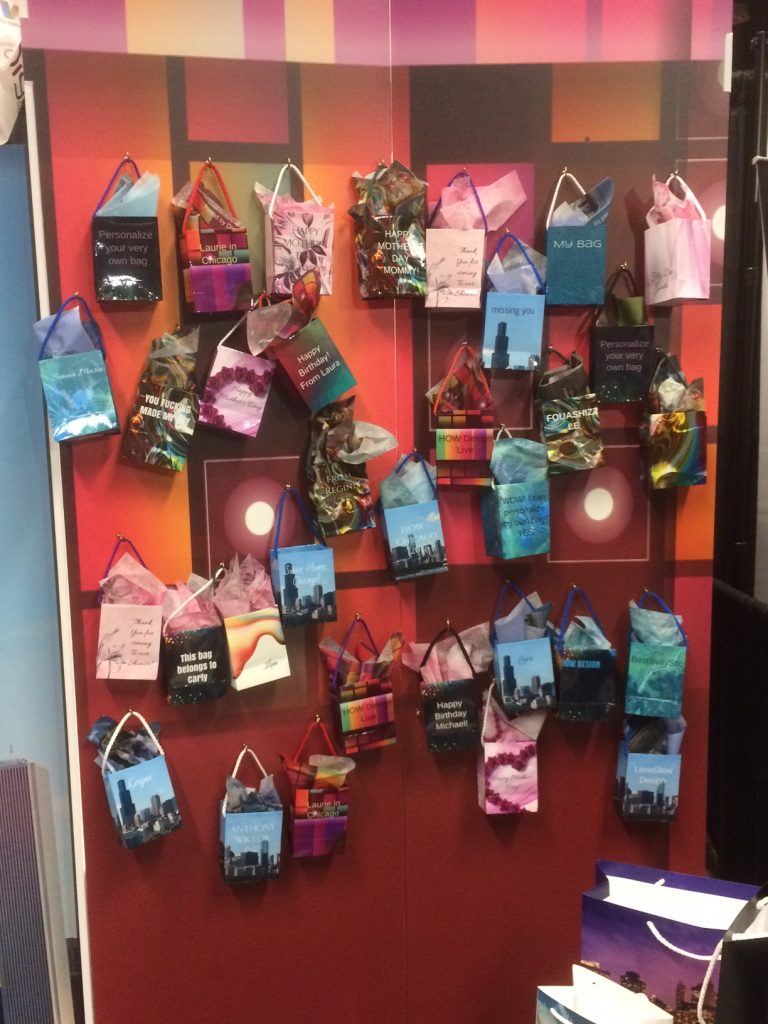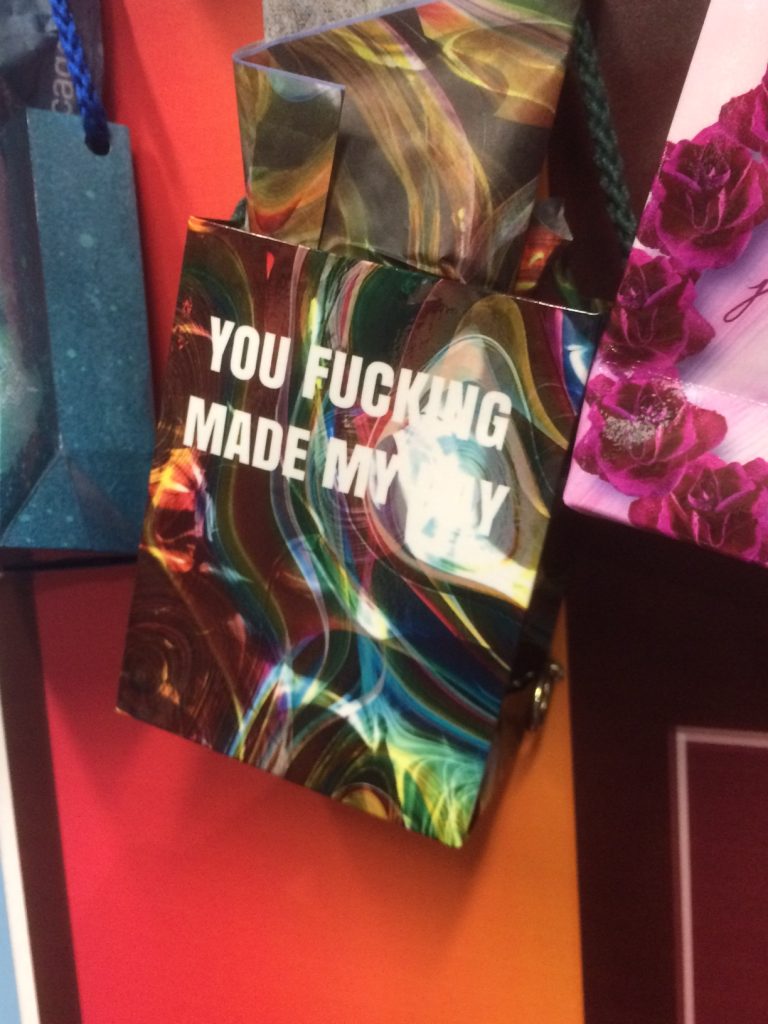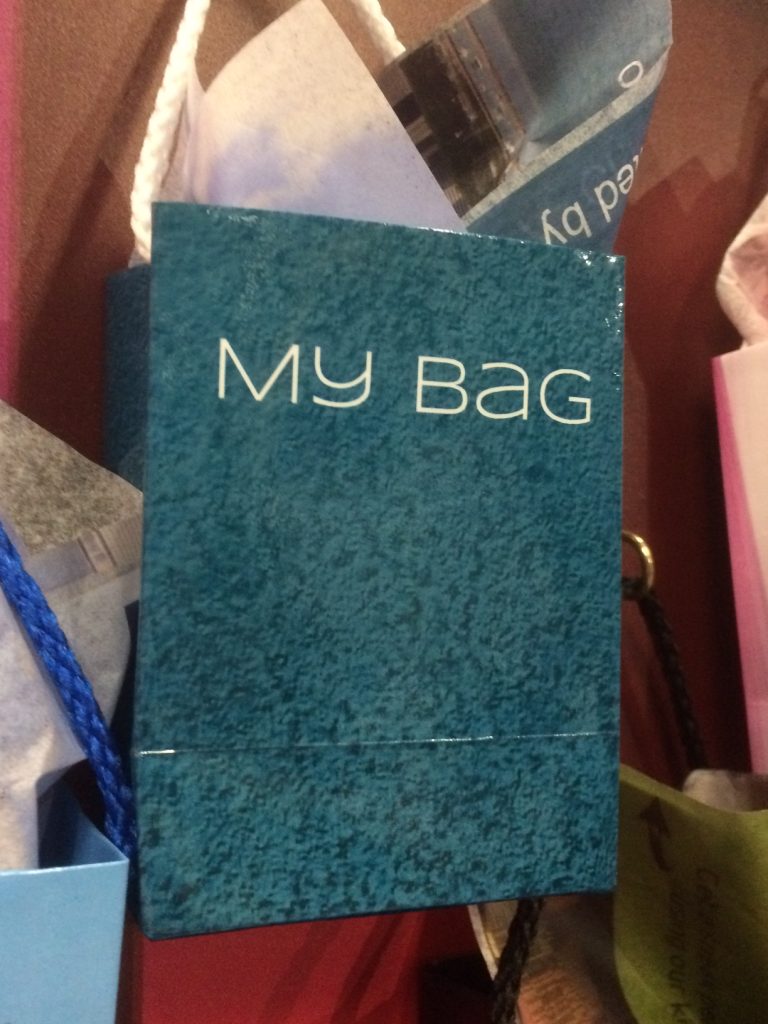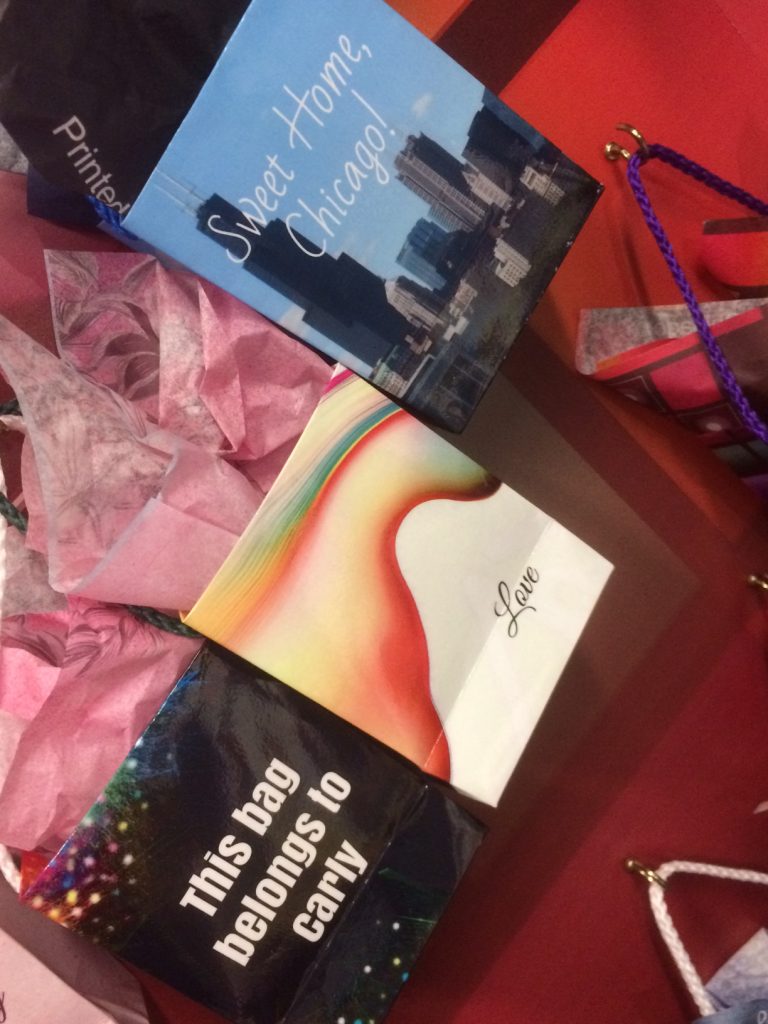 Interested in personalizing your own fully custom gift bag? Order one today!