Inspiring Art (and Packaging!) from Featured Maker: Tramake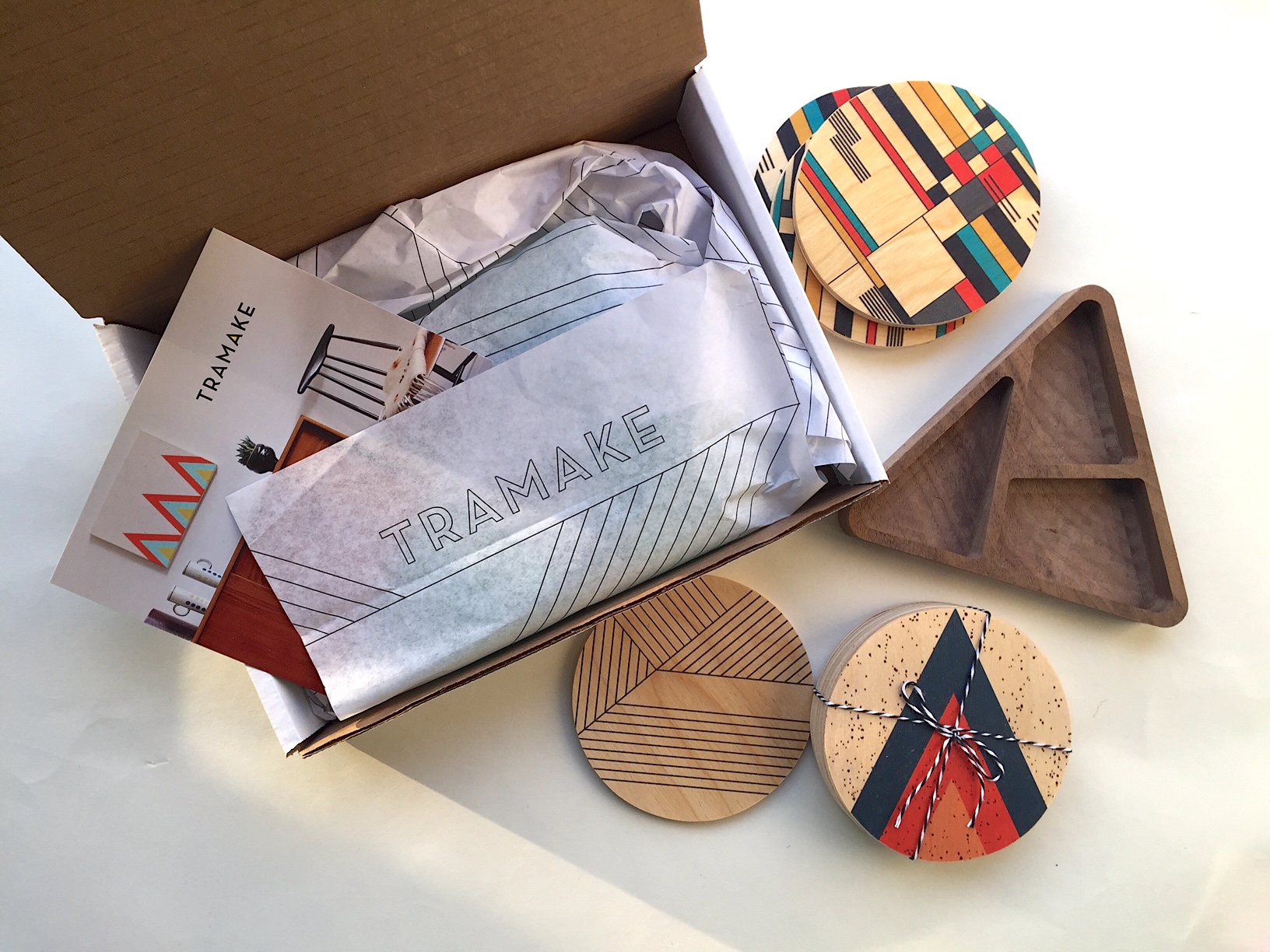 Our custom tissue paper is perfect for makers, artisans, and small business shops. Their products are special, and they want to hand them over in a special way. Custom tissue paper is a simple way to add a professional feel and remind customers where they made their purchase.
Since we love talented makers, we occasionally feature those who have put our custom tissue paper to good use. Today we'd like to feature is Chris and Faith, the creative minds behind Tramake, whose art prints and home accessories are swoon-worthy. They make art printed on wood and canvas, desk organizers and giant and regular sized coasters, all with modern design. And we aren't the only ones who love what they do—their work is featured in some West Elm stores, art shops around Chicago, and more. We sat down with Chris and Faith to discover what inspires them, success tips for other makers, and more.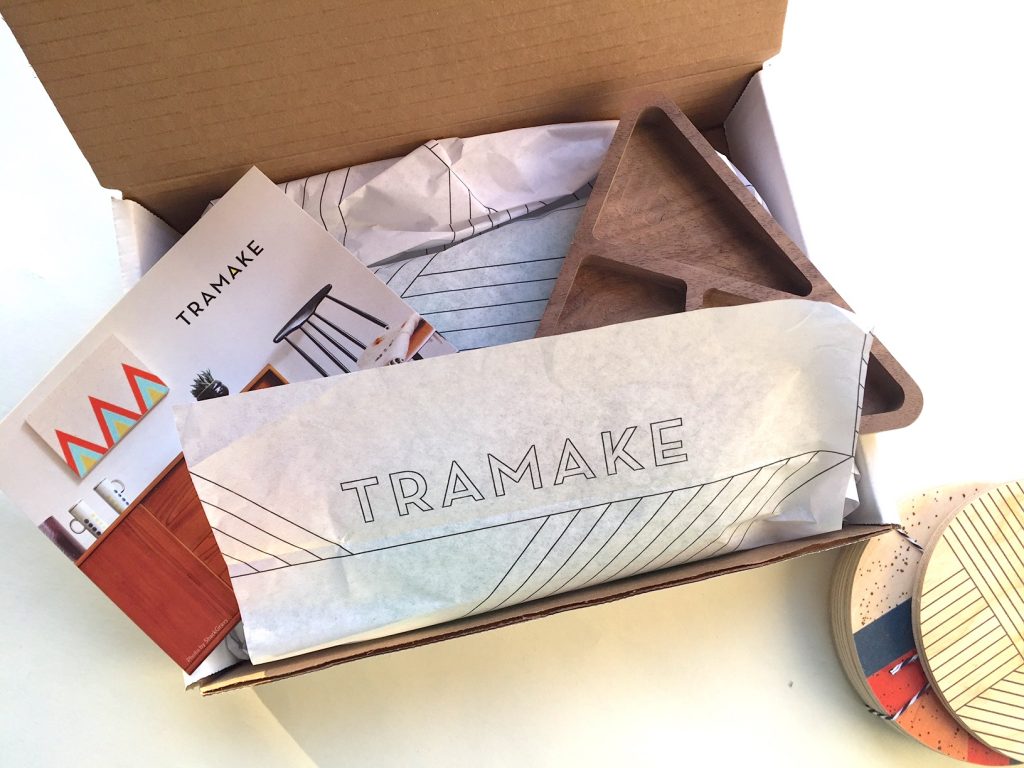 Why are you passionate about your shop?
We love the marriage of thoughtful and intentional decoration and the function of an object. When we can make form meet function in a way that feels completely our brand, it's a great feeling. An even greater feeling is the way this endeavor connects us to people. We love meeting other creatives, business owners, and collectors. It's always super energizing and inspiring.
What inspires you when you are designing something new?
Art History is always informing what we do. Chris and I both studied art history and have a passion for early and mid 20th century art and design. We're always trying to find that sweet spot that both nods to the past and reinterprets the ideas to be truly modern and new.
Why is presentation in your packaging important?
When we have excellent professional presentation in our packaging it establishes credibility and defines an aesthetic for the experiences our customer will have with our brand.
Do you have a success tip for other makers?
Know your audience. It can seem like the key to success is to appeal to everybody. But that only makes for watered down design. We only make things we truly love. It keeps us happy even while we might be sanding the same thing for the hundredth time.
What do you do for fun?
Some of our favorite ways to spend free time include try new restaurants in Chicago, attend comedy and improv shows, and learning new creative skills. We nerd out about almost anything that's creative. From food science to stained glass techniques, we're game to try it.
Check out more from Tramake!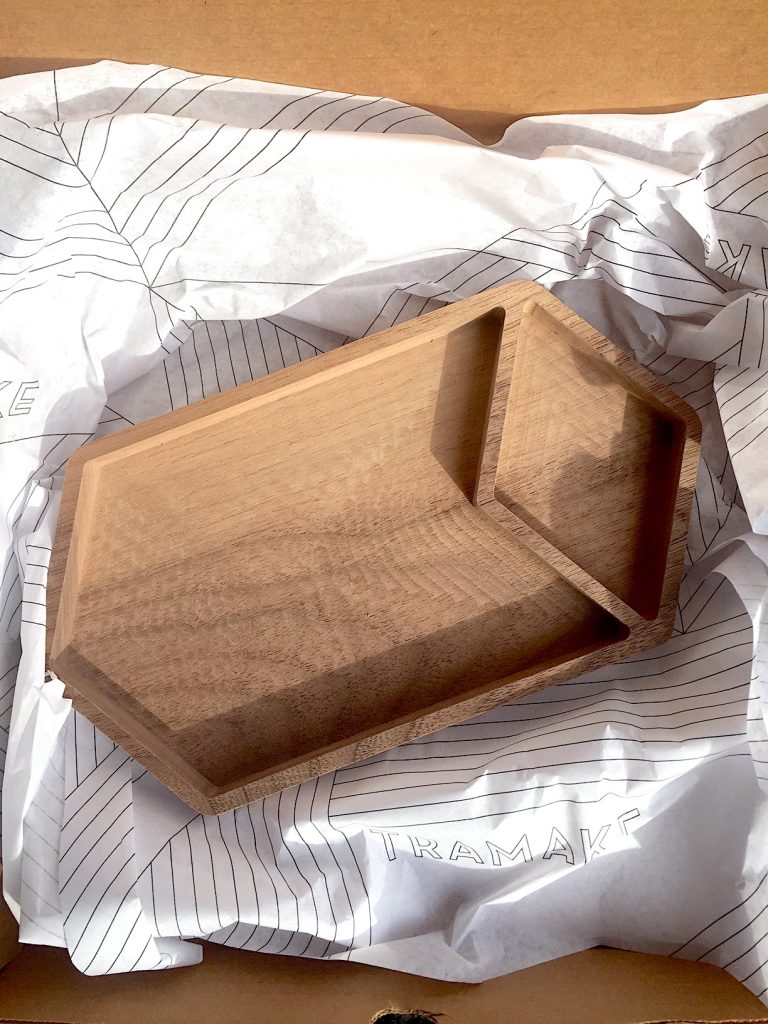 Are you a maker? Improve your packaging by ordering your custom tissue paper today!