Featured Subscription Box: Unboxing the Bizarre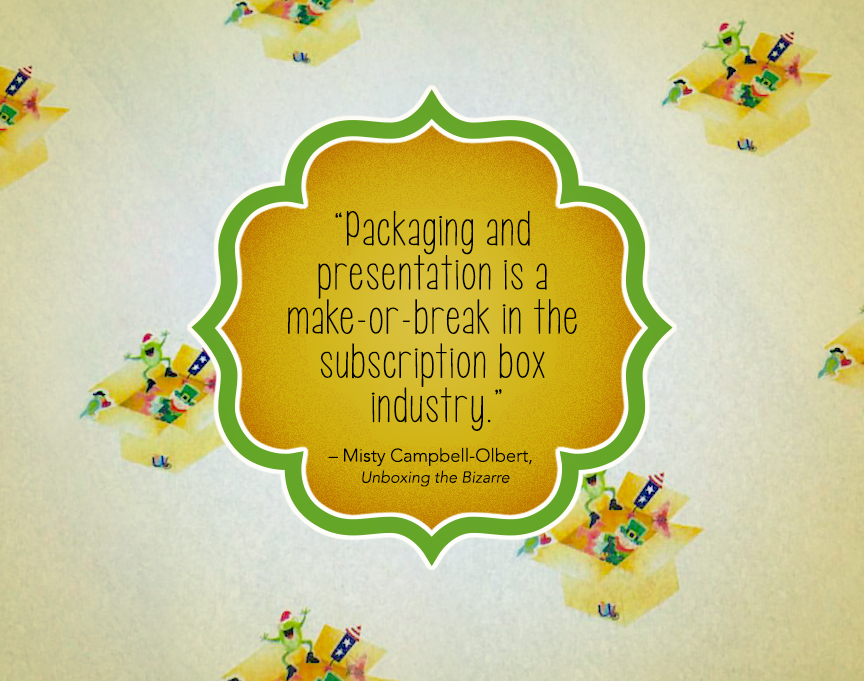 We love the new wave in subscription boxes—people appreciate the convenience and fun of having a regular delivery to their doorstep. Physical stores are declining, and gone with them are the inconveniences of packed parking lots, standing in line, and spending time wandering and wondering if the store will carry what you need. Instead, people turn online where everything they need is just a click away, delivered to your doorstep when you need it. Our marketplace is primed and ready for the fun of subscription boxes!
We especially love subscription boxes that make incredible gifts—when you just aren't sure what to buy for someone, instead of a gift card, a subscription box is a surprise and it will keep on giving (literally!).
Today we wanted to feature Digiwrap customer Unboxing the Bizarre. Instead of shopping for a gift for the millennial in your life, order from Unboxing the Bizarre. Each box pairs fun gifts with ideas for how to celebrate wacky holidays with friends, family, and coworkers. Learn more about their story and their wacky, fun idea that translates into wacky, fun subscription boxes.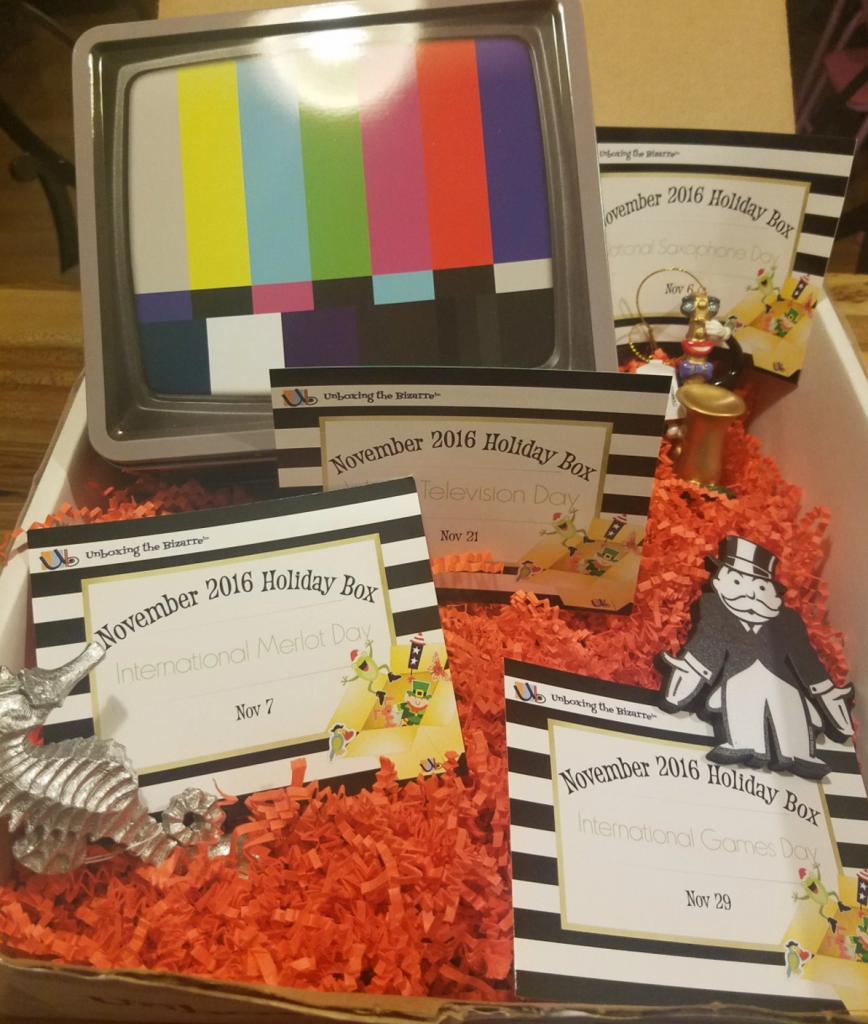 Why did you decide to start a subscription box business?
They always say some of the best ideas come out of tragedies. I had three members of my family pass away unexpectedly on three different holidays and another whose funeral took place on another holiday. I needed a reason to celebrate holidays again and not run or hide from them. I have always been an entrepreneur at heart and had tried a few subscription boxes. With the help of family members, I decided to create my own and landed on the idea of offbeat holidays that don't typically get celebrated in the mainstream. In my travels around the world, I saw whole towns come together to just have a time of fellowship and fun—sometimes for a reason (such as a government holiday) but other times just simply to be silly and have fun for no reason at all. The idea of celebrating basically just being alive every day was not only a way to make me want to celebrate holidays again, but since I am an April Fool's baby, it was a perfect fit. Who better to run a subscription box company celebrating the weird, wacky, wild and crazy, offbeat holidays than a weird, wacky, wild and crazy, offbeat holiday baby. So Unboxing the Bizarre was born!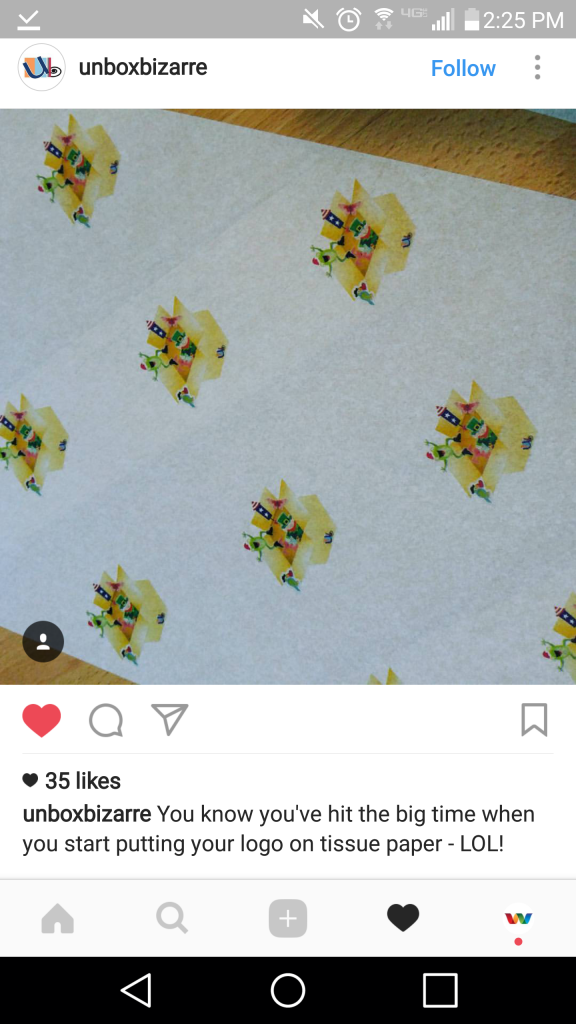 Why are you passionate about celebrating wacky and bizarre holidays?
I love that you can just have fun with them. We hope to bring family, friends, and coworkers together with our boxes, which offer ways to open up unique conversations and dialogue. Many families don't sit around a dinner table anymore and talk, but hopefully our fun trivia can be a conversation starter, or it can lead to a fun game night or themed party where they can unplug and enjoy each other's company. We are also hoping to offer bosses a way to change up any monotony in the daily routine of their staff members. I taught corporate culture at one of the organizations I worked at, and we would send out trivia on certain days so that teams could celebrate together. It was always fun seeing pictures of what they celebrated. The best one was "Something on a Stick Day". Supervisors brought in popsicles, rock candy, and even fried Twinkies.
What inspires you when you are compiling a box? How do you decide which holidays to feature?
There are some really strange holidays out there. So while we procure our boxes, we consider both "suggested ways to celebrate" and the uniqueness of the holiday. The more bizarre and unknown, the more fun it is for us and the subscribers. We have a lot of fun learning about things we would have never even thought about, let alone even celebrated, such as Root Canal Day. Who the heck celebrates a day of pain? We do!
Why is presentation in your packaging important?
This is one thing that I am a stickler about. People will always judge something within a few seconds. So packaging and presentation is a make-or-break in the subscription box industry. From the beginning, we decided that it was important to start with branded boxes and professionally printed inserts for the trivia, as well as fun colored paper filler. I did not want to cut corners on anything that would present our company in a messy, disorganized, or "haven't got it together" light. As a company, we want to be professional in everything we do.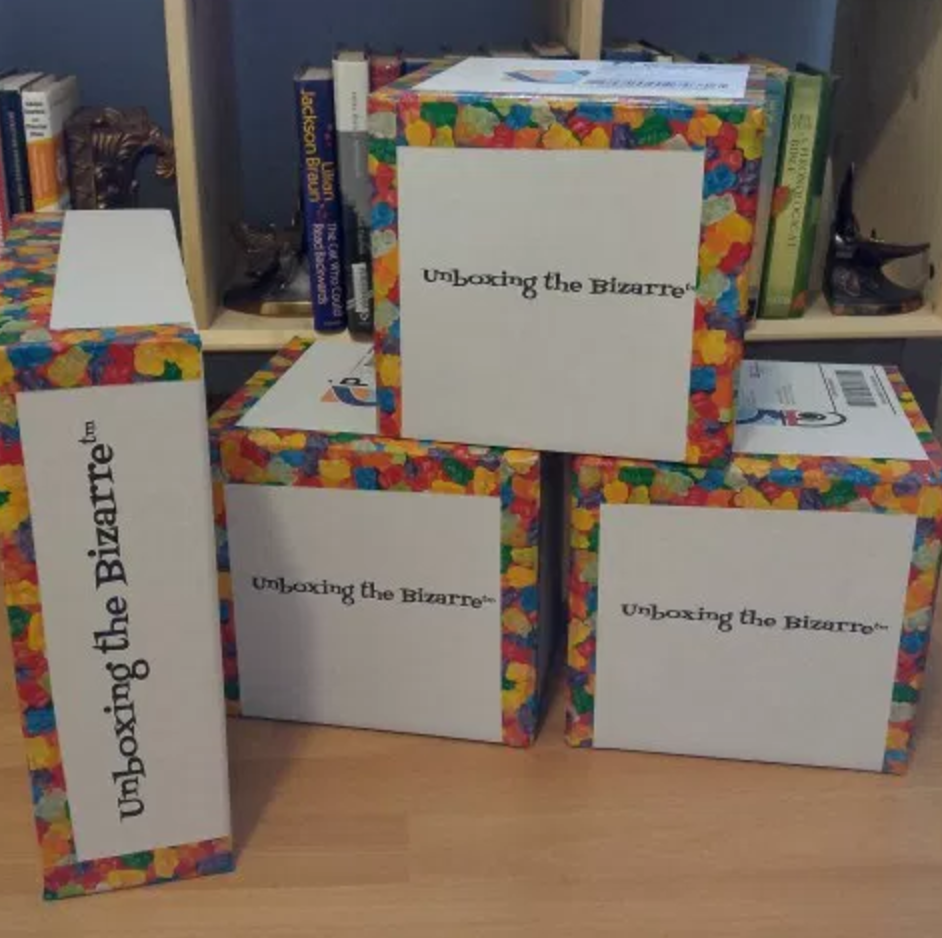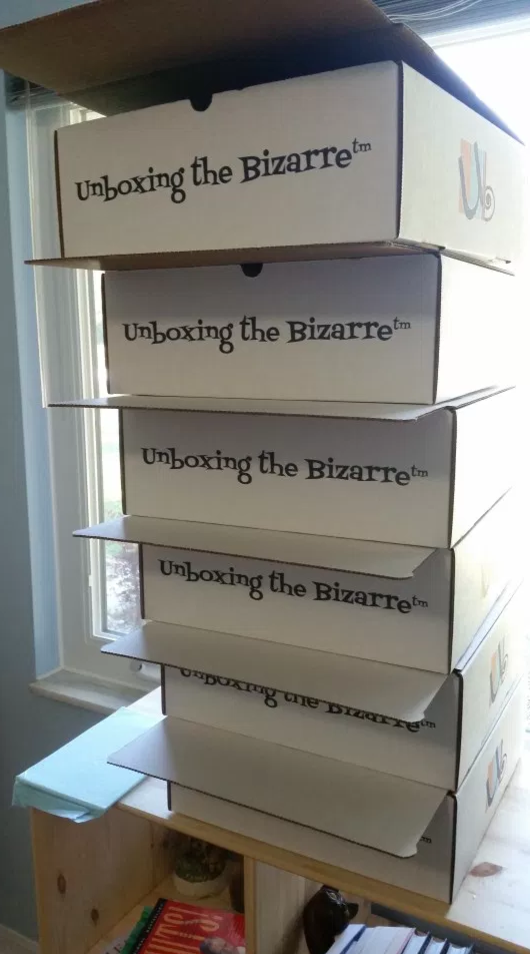 We use Digiwrap logo printed tissue paper to wrap items from vendors that are not boxed individually. It both gives a professional look and protects the items. I had used bubble wrap in the past and pretty but plain tissue paper, but I really wanted something to carry the branding through on the entire product. When we got the paper, I was very delighted and impressed with the quality and look of our logo on the paper when it arrived. We have used it in two rounds of boxes so far and will continue to use it going forward. I believe it gives us an added edge in first impressions.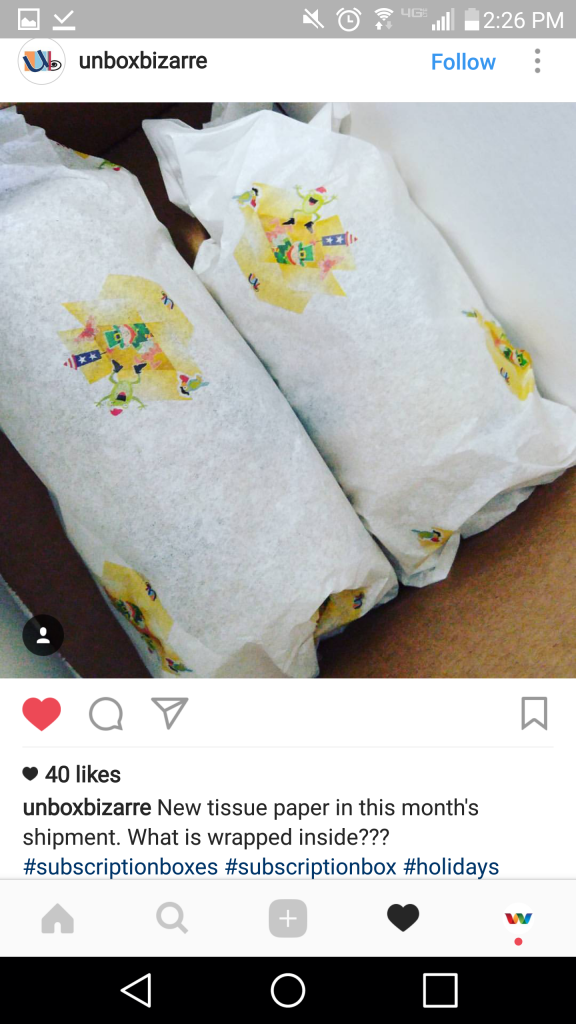 Do you have a success tip for other subscription box businesses?
Always have a plan B. The hardest part of our business is having vendors pull out or not deliver last minute. That has had us scrambling to try to fulfill all of the orders on time. So early on, I learned to be on top of the vendor to make sure the item is truly in stock and will be shipped by an expected date, and if it does not arrive by that date, I have another vendor ready to fill the request on an emergency basis.
Tell us about yourselves. What do you do for fun?
We are a travel-loving family! We have traveled the world—I feel that experiencing different cultures, flora, and fauna is an important part of life. We love adventure—we have zorbed, kayaked, waterskied, spelunked. We also like to give back to our community, from monetary or other donations to volunteering. In our community, we've helped to build playgrounds and we've helped to plant gardens.
Learn more about Unboxing the Bizarre!
Would you like logo tissue paper for your subscription box company? Order yours today!